Teaching Staff
Mrs Anna Bewsher - Headteacher

Hello! My name is Mrs. Anna Bewsher. I have worked at Broughton Primary School for 12 years now in classes throughout Key-Stage 2 and I am delighted to now start in my new role as Headteacher. I have really enjoyed working in a village school which is at the heart of its community and it has been so lovely to get to know lots of families in the village over the years! I feel incredibly fortunate that I can start in my new career in a school with such wonderful pupils and parents and with such hard-working and dedicated staff members. I am looking forward to the celebrations and challenges that lie ahead. In my spare time, I enjoy walking in the fells, reading and spending time with my family. I am a parent to twin girls who are currently in Year 4 and so I am also heavily involved in KABS fund-raising events.

Mrs Lindsaye Wynne - Teacher

Hello! I joined Broughton Primary School in January 2013 and I teach Nursery in Class 1 each morning. I have worked in Early Years for many years, most recently at Braithwaite and Borrowdale schools. In my spare time I enjoy walking the fells with my children, gardening and cooking.

Mrs Caroline Lightfoot - Teacher

Hello! I am the teacher in Class 3 (Year 1 and 2). I have taught now for the last 9 years, in schools in Silloth and Carlisle. My area of specialism is English and I am excited to be helping develop phonics here at Broughton Primary School. In my spare time, I love to read and enjoy days out with my young daughter.

Mrs Heather Taylor - Teacher

Hello, I'm Mrs Taylor. This is my second year of teaching and I am so excited to be joining Broughton School and to be teaching Class 5 (year 4 and 5). I hope to spread my passion and enthusiasm around the school and look forward to sharing my love of the arts with the children. I have been involved in amateur dramatics from the age of four and enjoy singing too.

.

Miss Kelly Lightfoot - Teacher

Hello, I'm Miss Lightfoot and this is my fifth year of teaching here at Broughton. I am the Year 2/3 class teacher but as part of my role as 'Computing Lead' I deliver all of the Computing throughout the school from Year 1 to Year 6 in our weekly carousel sessions. I am the 'Maths Coordinator' and I am heavily involved with local work groups and the NCETM helping our school on its journey towards the mastery approach. I love being involved in school life and can't wait to take the Year 2 and 3 children away on their residential this year. In my spare time I enjoy reading and getting out and about walking in the Lake District - weather dependent!

Miss Danielle Robinson- Teacher

Hello, I'm Miss Robinson. I currently teach Year 5/6 in Class 6. I have been teaching for 6 years and so far in my career I have taught in both Key stages. I have a keen interest in English and PE, so I am delighted to be co-ordinating both subjects this year. In my spare time I enjoy walking/running, reading and spending time with my family.

Miss Emily Eve- Teacher Currently on maternity leave

Hello! I am the teacher in Class 4 (Year 1 and 2). This is my fourth year of teaching after completing a degree in Early Primary Education at Northumbria University. I am really looking forward to working with the children in Class 4 and taking on a new challenge in a different year group. I am very excited about our school's entry to Rock Challenge as I organise and choreograph this with the help from other staff and parents.

Mrs Lynsey Turpin - Teacher/SENDCo

This is my fifth year at Broughton Primary, where I was initially employed as a part-time Senior Teaching Assistant. I qualified from University of Cumbria in 2010 with a degree in Early Years Education, but after 4 years as a full-time KS1 teacher, decided to reduce my working commitments to allow more time with my two young children. I currently teach in Reception every morning before they combine with our Nursery children to make a EYFS unit every afternoon. I am passionate about SEN and am enjoying my new role as the school SENDCo. I am the school's Kidsafe leader and I also have responsibility for the School Council. In my spare time I enjoy reading, gardening and spending time with my two young children.

Mr Stephen Strachan - Music Teacher

I studied music at Durham University followed by a P.G.C.E in Primary teaching at Charlotte Mason college Ambleside. I didn't last long at "normal" class teaching so decided to build up schools who wanted a music specialist. I now work full time doing this. I also play various instruments in a band and do gigs roughly twice a month. My other hobbies include mountain running (or should I say walking) and collecting 1960's/1970's teapots.
Mrs Jenny Watkins - Forest School Leader
I have been a teacher for nearly 20 years, mainly focusing in the Early Years and about 10 years ago, at a previous school, I trained to be a Forest School Leader. Working outside and instilling a love of nature in children, has always been a big passion of mine. Last year I was given the chance to start up my own Forest School business and I couldn't resist the opportunity. I'm looking forward to working with the children in Broughton School in the forest.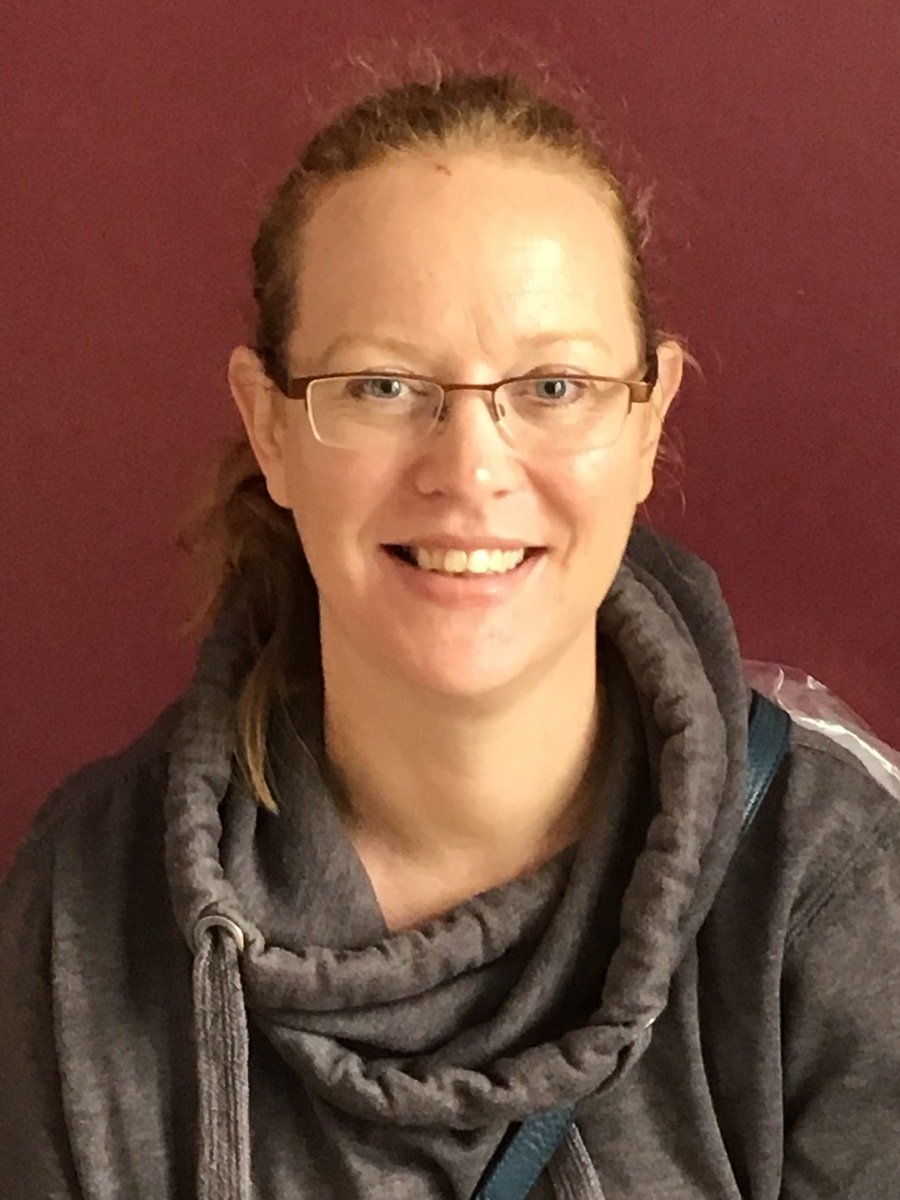 Mrs V Bell - French Teacher/Supply cover
Hello, my name is Mrs Bell. I have been fortunate enough to work at Broughton Primary School for five years now. Initially, I worked as a Senior Teaching Assistant in Key Stage 2 and most recently in Key Stage 1. Now however, my role has changed completely. I now teach French (I have a degree in Modern Languages) to the whole school during the 'carousel' on a Wednesday afternoon. I am really enjoying it and the children are too. We are learning to count in French confidently, to talk about various topics and to translate from English into French and vice-versa. We also enjoy learning new French songs and rhymes to help our language skills! Outside of school, I enjoy walking my Springer-spaniel Maya and going on holiday.