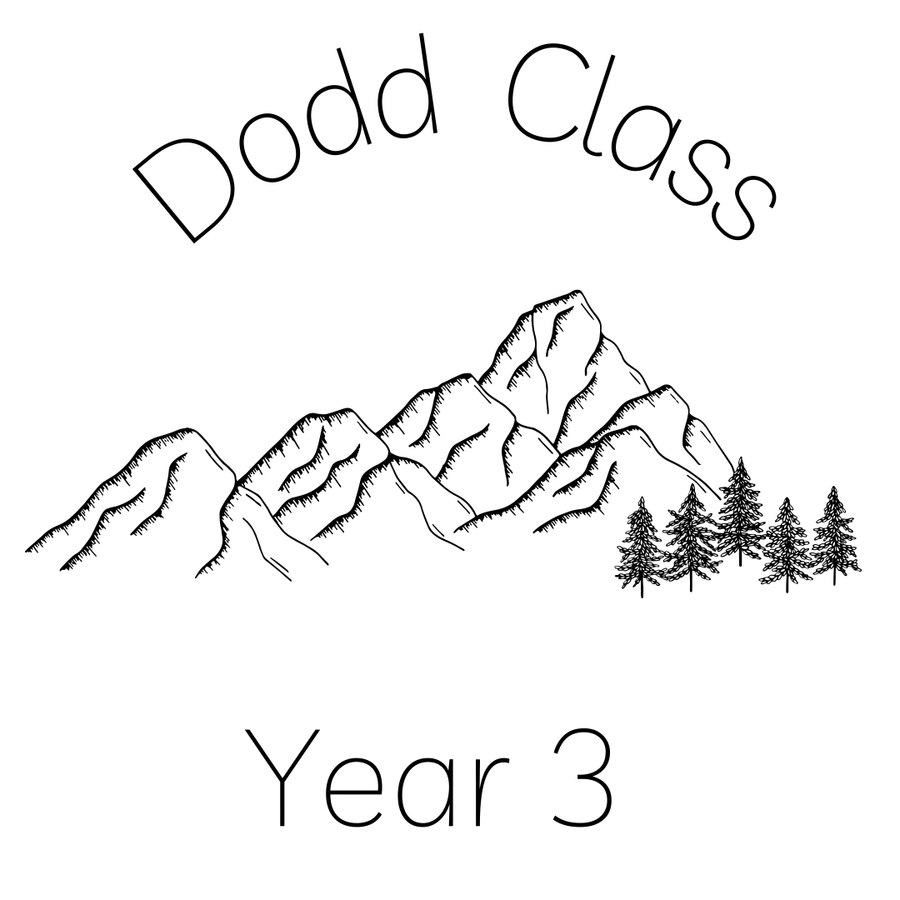 Welcome to Dodd Class!
Our class is friendly and welcoming and we always enjoying our learning. Dodd class is made up of 19 year 3 children and we are joined by the year 2 children from Barrow class on Tuesday, Thursday and Friday afternoons. We try our best at everything we do and we love to learn!
Our class teacher is Mrs Johnston and she supported by Mrs Greenbank in the mornings and Mrs Davies in the afternoons.
We have lots of exciting learning planned throughout the year so please check our page regularly for updates and you can see what we have been up to!
We had an amazing experience on the KS2 trip to Beamish & it was the perfect way to end our Victorians topic. The children got to experience first hand a Victorian school lesson & I think they appreciated their Broughton teacher even more afterwards! They took part in some old fashioned school lessons and tried writing with a quill and ink which proved very tricky. The sight of the cane produced some nervous laughs but fortunately it wasn't put into use!
We were really excited to go down the drift mine and experience the conditions that some Victorian children worked in. We experienced the darkness when the lights were briefly turned off and everyone brought home some coal. After a journey on the old fashioned bus we went around the shops and houses in the town - the false teeth workshop and the instruments in the dentists were quite scary and we were fascinated with the payment system in the co-op shops. A brilliant day out for all of the children!
The New Bookshop & Cockermouth Library
We enjoyed a fantastic visit into Cockermouth to enjoy a story session at the New Bookshop and then to have a tour of the library.! Shirley, from the New Bookshop led a lovely story session and we enjoyed listening to the classic story of Burglar Bill and the hilarious Revolting Rhymes by Roald Dahl. The children we also really pleased with their badges and stickers at the end of the session. It was lovely to have a look at the new book titles and we even saw our new class book 'The Christmas Pig' by JK Rowling in the window!
At the library Pamela gave us a really informative talk about how you can use the library, which services it offers and led a tour around the building. All of the children were issued with library cards (if they didn't already have them!) and it was great to see the excitement the children had for choosing their own books to take home. I hope that it will be the start for many of the children to begin a lifetime of visits to the library!
We ended our visit to Cockermouth by looking at the river levels after the recent floods and with a quick visit to the park. I was really proud of all the lovely comments we had about excellent behaviour and fantastic manners!
During the half term holidays children were out exploring and found some beautiful signs of Autumn. Children managed to find lots of different types of leaves, seeds and nuts which they brought in to share. Some very talented children (and parents!) even made their items into display boards and Autumn wreaths which looked (and smelt) absolutely fantastic!
Halloween!
We enjoyed a spooky day of dressing up - it was ghoulishly good fun...
We have been learning about the abstract artist Kandinsky and how he used colours and shape to express his feelings in his art work. The children enjoyed looking at a range of his art works and then recreating their favourite ones. We also studied his famous 'Circles' painting and we used collage to create our own versions of his work. The results are fantastic and have been the result of a series of lessons building up the collages to the final versions.
We were really excited to have a sports coach from Cockermouth School visit to give us some fantastic tips on how to play hockey. We started off by learning lots of skills which you need for the game - keeping the ball in contact, looking up and checking our opponents, moving around obstacles and of course scoring! The coach was really impressed with our skills and she even mistook us for the Year 4 class because our skills were so advanced! We are going to be doing lots of hockey sessions in the second Autumn term as we are working towards playing in a hockey tournament!
All the children really enjoyed our coaching session with Nat. We started with some warm up games and then played some basketball games. Children were really keen to score some hoops and were very competitive for their team to win! Everyone had a fantastic time, regardless of if they were on the winning team or not, and we cannot wait for our next session in Year 4!
In Dodd class we regularly enjoy sessions of 'Peer Massage' which promote wellbeing and develop better bonds between children. We work in pairs and take it in turns to massage our partners back and we have learnt a range of very relaxing massage techniques. Children can often be seen to be nodding off during their turn to be massaged. If you ever fancy a relaxing back massage then ask your child for a 'peer massage'!
As well as meeting our Broughton Olympian, Luke Greenbank, during a celebration assembly we also had the opportunity to handle his medals and try them on! Mrs Greenbank kindly brought in Luke's silver and bronze medals into our class for us. We talked about how Luke had achieved amazing success with a combination of hard work, determination and effort and we discussed how we should follow his example with our dreams for the future – anything is possible with determination, hard work and never giving up!
Class Author – Anthony Browne
We try to instill a love of reading into every pupil at our school and one of the ways we try to encourage children to read is through exploring a range of books by the same author. In Dodd class we have been researching into the author Anthony Browne and finding out about his childhood, inspiration for writing and the books he has had published. The children have been able to recognise common themes in his books and understand the influences his childhood has had on his storylines. We have been impressed by the volume of books he has written and also by the amazing illustrations he draws for his own books. Everyone chose their favourite book by Anthony Browne for the photograph.
In Dodd class we have introduced a buddy scheme so no one should find themselves without anyone to play with on the yard. Children chose their own buddy and they know that they can always go to them if they need a friend. The children all have good, positive friendships and we regularly talk about the importance of being kind and looking after each other!