2013-2014
13/6/14
Sammi, Ruby and Maisie produced a plant information sheet during wet playtime - well done!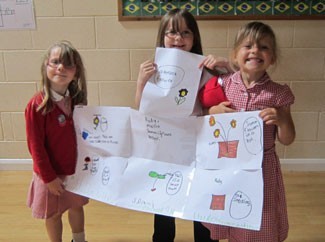 Alex attends Beavers and was presented with a special award for his efforts- signed by Bear Grylls.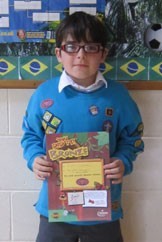 23/5/14
Well done to the Kwik cricket team who took part in a tournament at Wigton this week!
Natasha received a bronze award after taking part in the Junior Maths Challenge at Cockermouth-well done!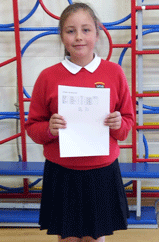 The verse speakers did really well at the Whitehaven Festival and we came home with lots of silverware! Well done!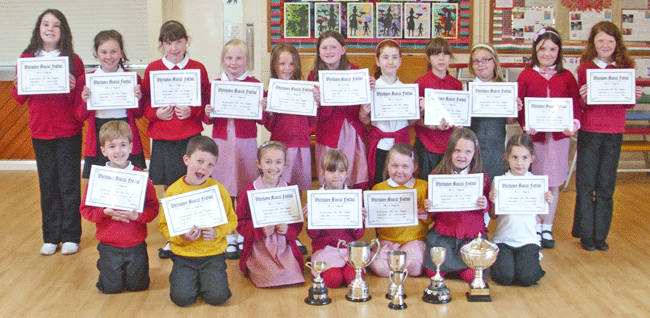 Well done to everyone who took part in Whitehaven Music Festival!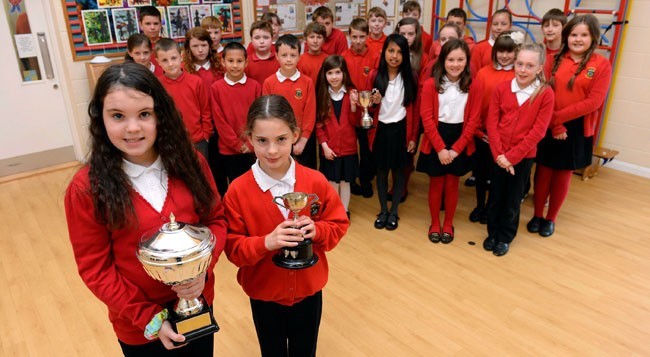 Some of our keen footballers shared their awards. Keep it up!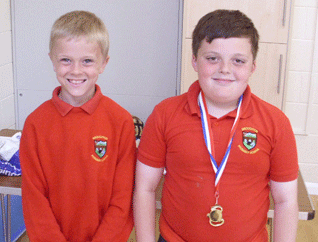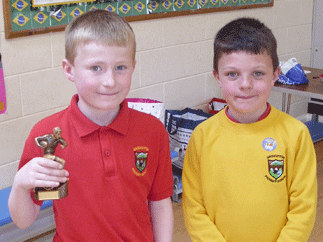 Well done to our Rotary Club Technology Challenge team!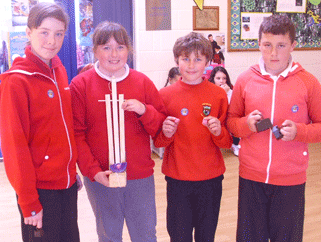 Year 2 went to Kingswood and had a great residential. Prizes were given for the first aseep in each room and a special prize was awarded to one boy who had a go at everything

2/5/14
Well done to Bethan who received her 'Looking after animals' badge at Brownies.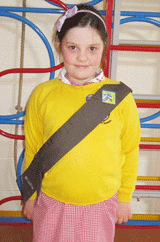 Joe received his Level 5 Gymnastics badge - congratulations!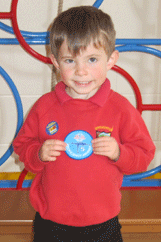 28/3/14
Mr McNichol and Mr Rooney came from the Rotary Club to announce the winners of the Rotary Club's Annual Poetry Competition. Well done to Aimee who was declared the winner and Cameron who was runner-up. Aimee also read her poem to the whole school.
All children who took part in the Big Pedal were awarded their certificates!
Rhys received a trophy from Cubs for having the best group at this week's meeting.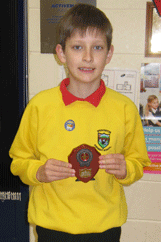 Sam showed us his badge for breaking the county time for 9/10 year olds' freestyle. Wow!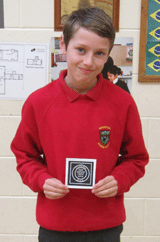 Lots of our girls were at a dancing competition and were awarded medals. Well done!

Class 2 led Celebration Assembly with a China theme. They were very good and we all learned lots of new facts about China. There was a great dragon who joined them at the end too!
21/03/2014
Our boys' football team took part in a tournament at St Bees this week. Here they are receiving their certificates.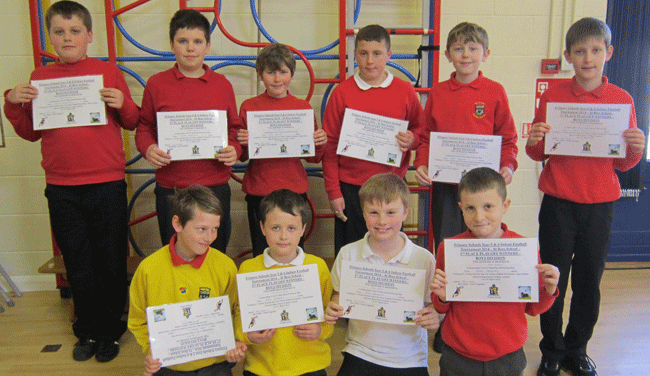 Class 5 have been writing letters to celebrities as part of their Literacy work. Dan received a reply and signed photo from Bear Grylls and Logan received a personal hand written letter (wow!) from Kevin Sinfield who plays for Leeds Rhinos!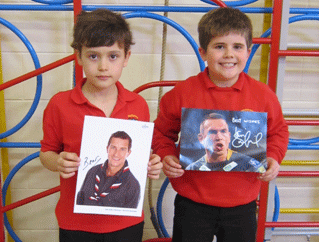 This term, Class 5 have been receiving tennis coaching from coach David Wise. He chose Emily, Cameron, Logan and Emily to take part in the Yr 3/4 tennis tournament at Nelson Thomlinson School, Wigton. Despite Logan being injured, they came 4th in the competition.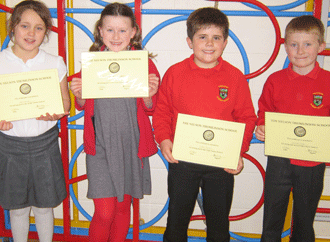 14/03/2016
Holly, Callum and George share their work about African animals.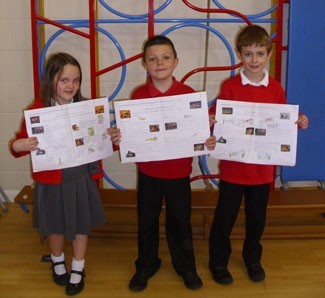 Leigh shares her medal from a Karate Competition.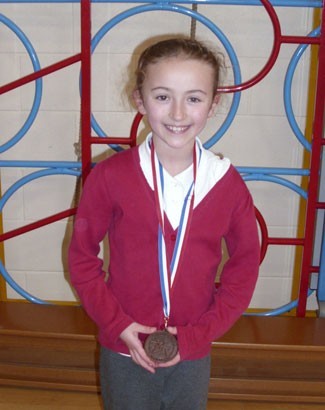 This was Izzy's last day at Broughton Primary School. She has moved to Brigham and is moving to Brigham School. We wish her a fond farewell!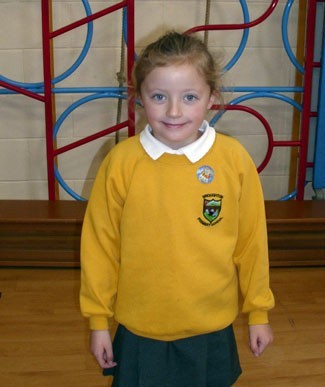 07/03/2014
Children in Class 6 received certificates for taking part in U-Dance.

Lucas is a budding footballer and goes to training after school. This is his certificate saying he is a STAR football player.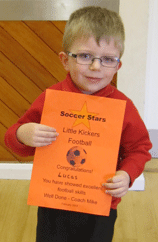 Oliver received his swimming certificate during Celebration Assembly for his progress during lessons after school.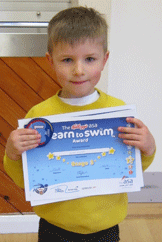 28/2/14
Isla, Jessica and Lucas made Mrs Shankland a poster about 'Cool Milk' following an assembly we had in school.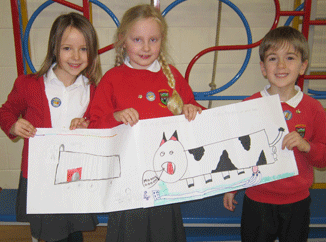 14/02/2014
Children who attended Carlisle United football training received their certificates in assembly. Well done!

31/1/14
Sophie received a certificate for working hard with Mrs Davis!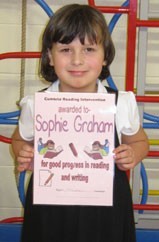 Sam has been successful in a swimming gala at Copeland Pool and has lots more medals to add to his collection!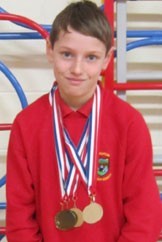 Class 5 performed a really interesting assembly about Recycling. This was part of their unit of work on the Environment. Lots of parents came to watch and learned a lot of new and interesting facts.
17/01/2014
Well done to Josh, Aimee, Meya and Alex who got lunchtime certificates for being helpful.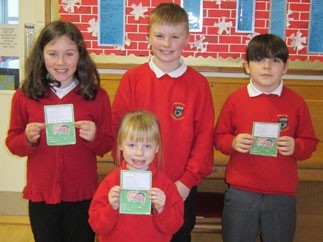 Year 6 children recevied certificated for attending Cyclewise training and all passing Level 2!

All children were given a ruler from Allerdale following a talk on spotting environmental hazards.
10/01/2014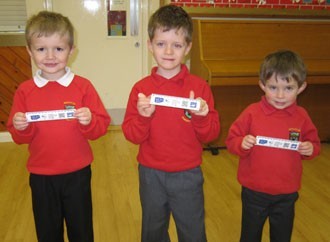 Well done to all 100% attendance children who received a certificate for their attendance during the autumn term 2013.
13/12/13
Members of the Rotary Club presented certificates to the winners of the KS1 Painting Competition and the KS2 Writing Competition. Well done to everyone who took part.
06/12/2013
Years 5 and 6 shared their work on Buddhism during Celebration Assembly.
22/11/13
Our school won lots of prizes at Workington Music Festival, including for Choral Verse Speaking. Here's Kara with the prizes she won individually for sight reading, junior verse speaking and reading an excerpt from a book.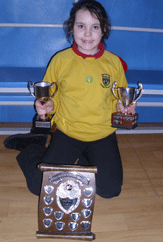 8/11/2013
James has been initiated into Beavers.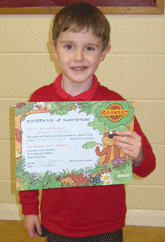 The following children took part in the Mini World Cup Tournament.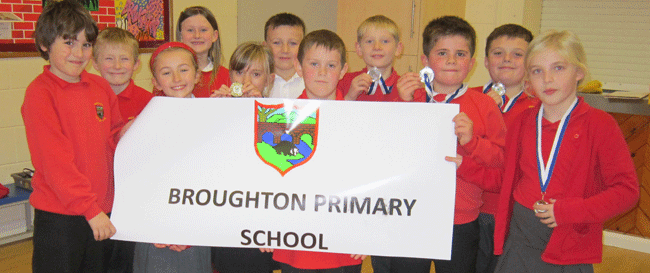 Well done to these verse speakers who took part in Workington Music Festival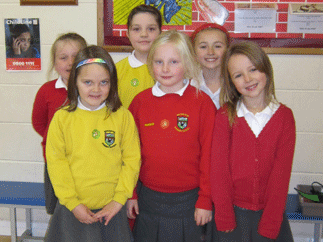 26/10/13
Bethan showed us her Brownie badge which she earned after saying her promise!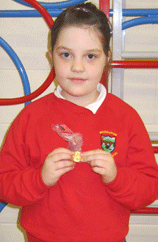 Connor got a special mention in Celebration Assembly for his brilliant handwriting! He had a special invite to the tea party!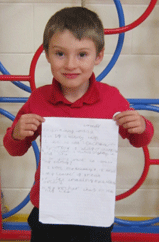 Logan showed us his rugby awards for Broughton Red Rose. He received 'Under 8 Player of the Year 2013' award.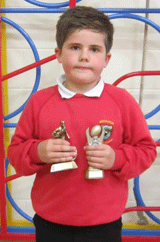 04/10/2013
Year 2 and Year 3 received their writing certificates. Their work is going to be published in a book this term!
Children enjoying the Golden Sweatshirt Tea Party!
Congratulations to Sam who is now swimming for Cumbria County team!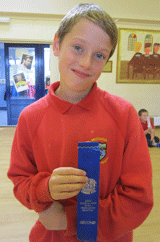 Juliette is excited to have become a 'Seconder' at Brownies!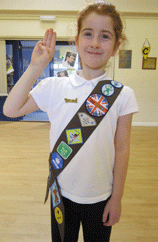 Well done to these children who completed the Library Summer Reading Challenge!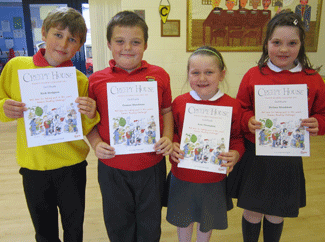 Max, Nathaniel and Aaron showed us their awards from Flimby Rugby Club!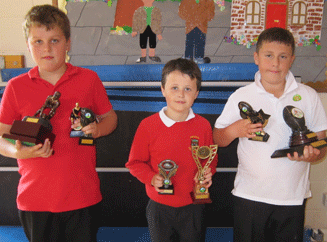 Well done to Callum who was awarded these certificates for dance!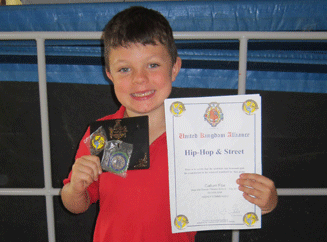 Well done to Leanne for achieving her Stage 5 swimming award!