Year 6 NISCU transitions workshop in preparation for life as a Secondary School Student
British Values Week continued
As part of our democracy day, children at Broughton Primary School voted for the new School Council of 2018-19. We listened to the anonymous campaigns before carrying out a formal vote to elect 10 new members. We also talked about the sufferagettes and the right to vote.
June 2018 British Values Week
As part of our British Values Week, children in Class 6 acted out different scenarios based on stereotyping.
18.12.17 Lunchtime Activity Awards
Well done to all Class 6 pupils who received a certificate for taking part in our lunchtime activities and being active this term!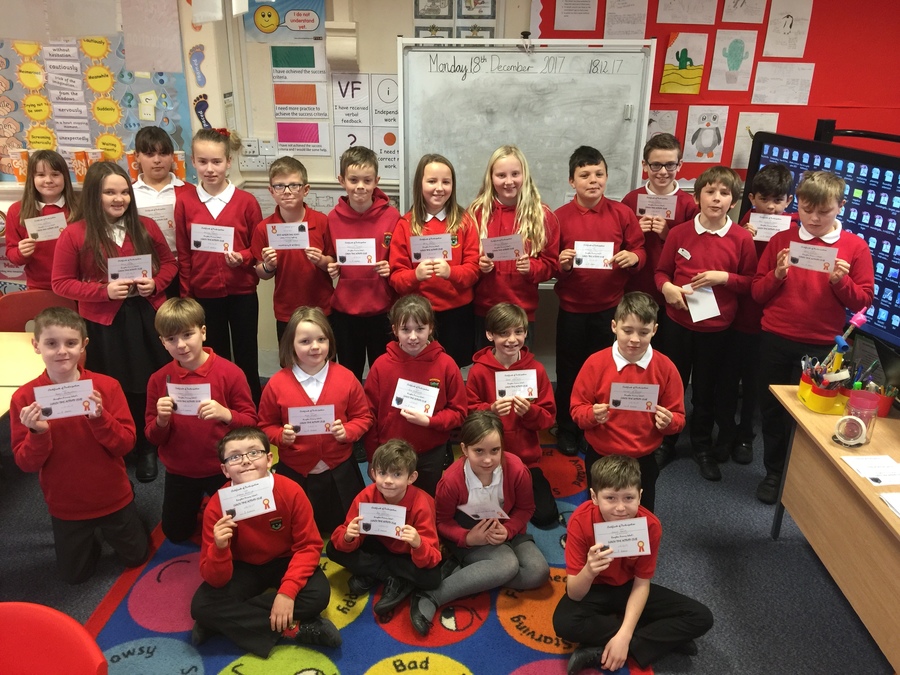 15.12.17
Christmas Jumper Day...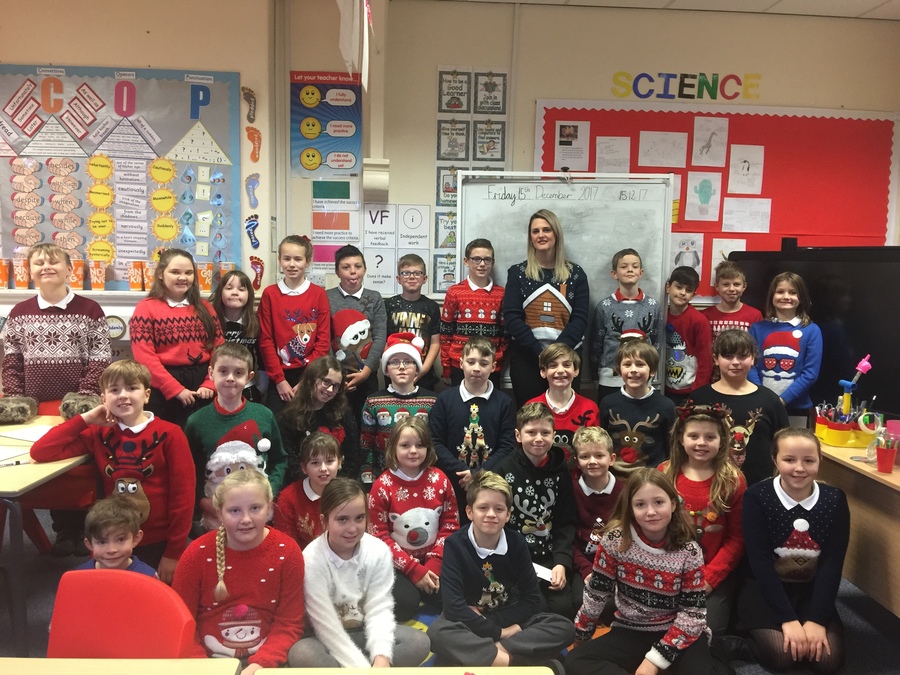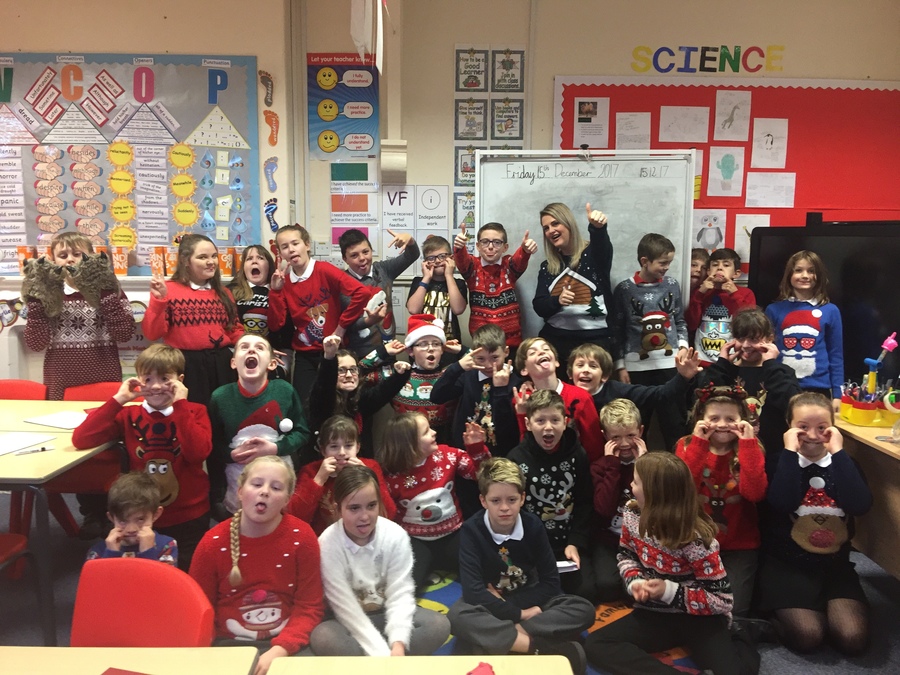 29.11.17
We had lots of fun baking cakes to sell at our school Christmas Fayre.
17.11.17. Children in Need
We had a super day and raised lots of money for Children in Need by paying to come in spotty themed clothing and taking part in a 'One minute of Fame' talent show. We also got to meet Pudesy and some of use were interviewed by Radio Cumbria.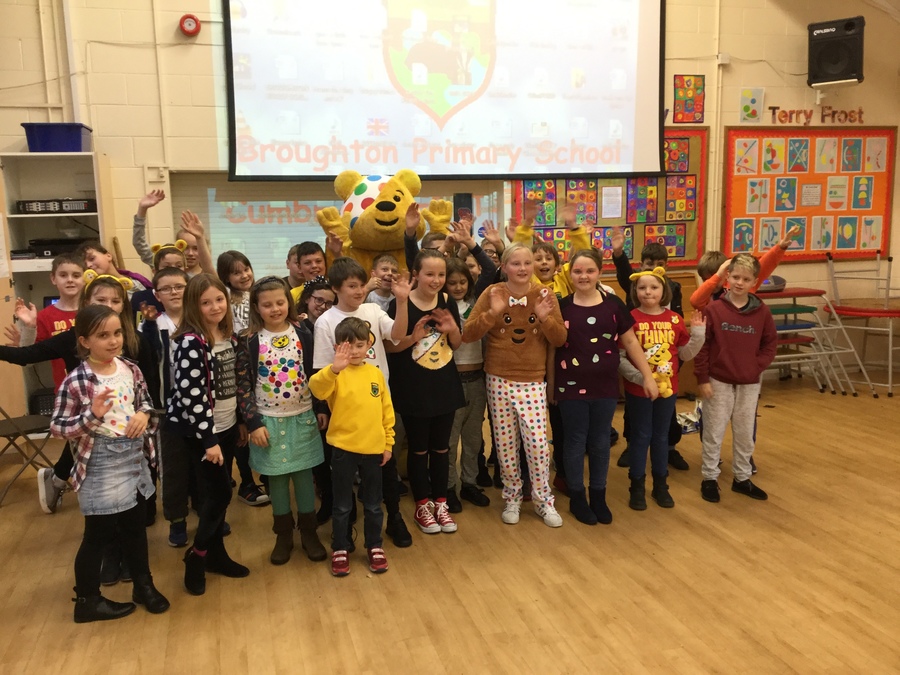 10.11.17. World War 2: Class assembly
Well done to all members of Class 6 for a fantastic assembly based on World War 2.
10.10.17 We had a very interesting afternoon working with the Parliamentary Education Service. We learned all about the House of Commons and House of Lords in Westminster during assembly and then took part in a workshop based on 'Voting matters'.
05.10.17. A huge congratulations to our Netball team on their success in the tournament at Cockermouth School today. They progressed throughout the afternoon, worked well as a team and this resulted in coming first place in their league. Unfortunately we were beaten in the semi finals but what a fantastic effort from all our players!
Cockermouth School Netball Tournament
Our current netball team took a trip to Cockermouth School to take part in a carousel of training activities in preparation for the upcoming Netball tournament. We learnt some of the key skills required and had a lot of fun too.
Annual Cockermouth Rotary Design and Technology Competition: 14/03/18
Our four year 6 pupils (Alex, Jack, Megan and Isla) had a great afternoon at Dean School, representing Broughton Primary in the Rotary Design and Technology inter-school competition. Their task was to make a cart that could travel up and down a ramp in the fastest time. Although they were not the overall winners, they showed super team work skills and represented Broughton well. Well done!
22.03.18 Sports Relief
We enjoyed a very active day for Sports Relief. Miss Eve ran a HITT session in the hall and we all paid money to come to school in our sports clothes. All of the money raised will go to charity.
22.03.18 Easter Fayre
Much fun was had at the KABS Easter Fayre event in school. George Walker was the winner of our class egg-dump and went on to be the overall school winner. There was lots of fantastic decorated eggs and lots of games to play to win Easter eggs.
SATs party 2018:
Well done to all of Year 6 pupils who have completed their SATs this week! They have worked extremely hard and done us all proud! As a treat, we held a party in class and the sun was shining so we had some free time outside!
The Royal Wedding:
To celebrate the marriage of Prince Harry and Meghan Markle, we held a 'red, white and blue' day in school. Children were asked to dress in red, white and blue clothing and bring in cakes with the same colour theme. We then enjoyed the afternoon by eating a picnic on the school field in the sunshine.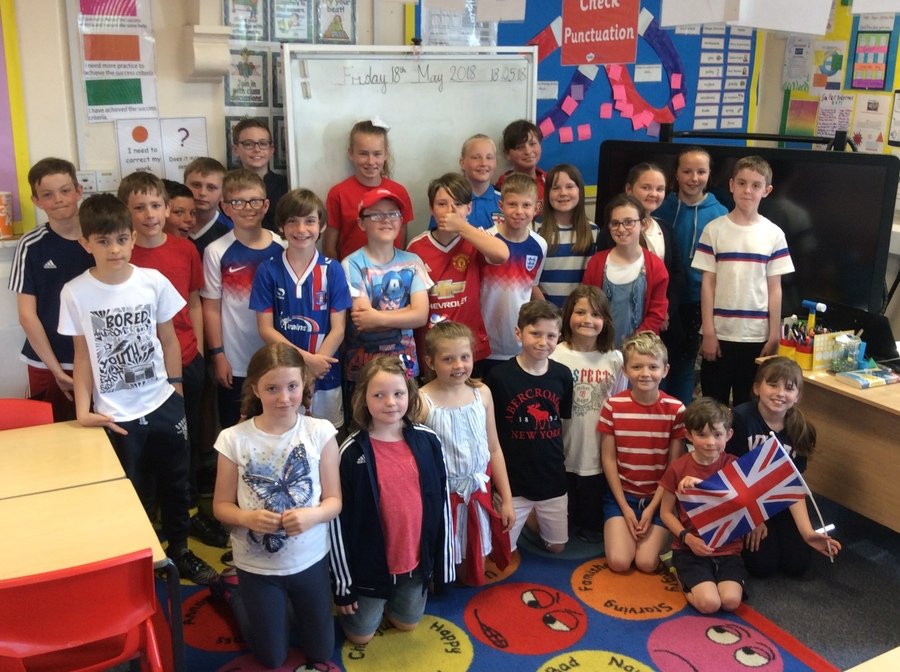 May 2018: Class 6 residential trip to London
We had a fantastic time in London on our school residential, spending two nights and three days in our capital city. We managed to cram so many activities and sight-seeing into our time in the city! All of our children behaved impeccably and made lots of lovely memories...