Class 2
Welcome to the Reception class page, we have 20 pupils this year. Our class teacher is Miss Khan, Amanda helps us with our learning in the mornings and Alex helps us all day. This year we will become a Foundation Stage unit during some afternoons, learning alongside our nursery learners.
Our page has been split into our seven curriculum areas. Keep checking back to see what we have been getting up to.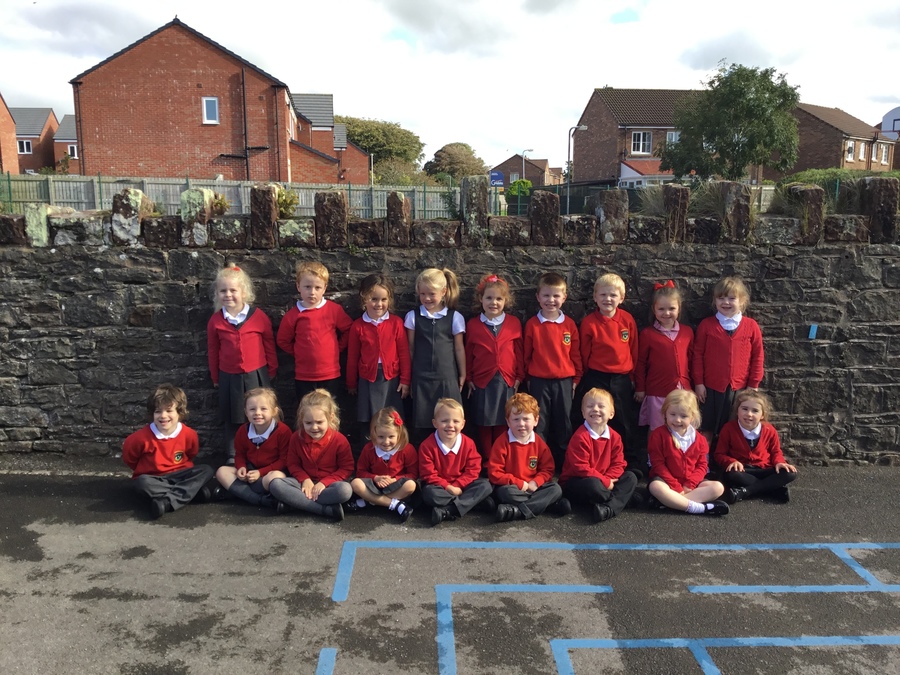 Beatrix Potter World Trip
Today we went on a school trip to Beatrix Potter World. We traveled on a long journey down to Bowness-on-Windermere looking out at the many different lakes and mountains. When we finally arrived the children decorated their own rabbit ears in the cafe before we went into the theater to watch the performance.
All the children thoroughly enjoyed the performance listening to the songs and watching the large puppets act out different Beatrix Potter characters. For many children it was their favourite part of the whole day.
For lunchtime we sat outside in the sunny courtyard to eat our lunch at talk to our friends about what we enjoyed from the performance.
After lunch it was our turn to walk around the attraction. We loved looking at all of the difference story scenes, spotting small figures in little viewing boxes and walking around the Beatrix Potter garden.
All the children behaved outstandingly, all the staff were very proud of them. They tidied up after themselves, remembered their manners, listened to several instructions and were aware of other members of the public in the attraction.
Zoolab Visit
Zoolab came to visit us in our school. We learnt about and held a tortoises, it' shell was bumpy and hard. We learnt that tortoises can live for a very long time and they like to eat lettuce. After that we met two cockroaches that tickled our hands with their legs. We learnt that cockroaches eat anything even stinky old socks! Next we met a tarantula, we couldn't hold it because it has itchy hairs on its body, but we enjoyed looking at it. We learnt that the girl spiders eat the boy spiders! After the tarantula we met a tree frog, he was from Cuba. We could not stroke him as it would burn the frogs skin. But we enjoyed looking at his long legs and his large eyes. We then learnt about snakes, most of the children confidently held the snake. We liked feeling his smooth scales and watching his tongue pop in and out of his mouth. We learnt that a snake uses its tongue for smelling and some snakes grow as long as a bus and eat crocodiles! Finally we met a hedgehog. Some of us were worried to touch his spikes, but they only felt like a brush. The hedgehog enjoyed walking and sniffing around our carpet.
Every child was confident to hold or stroke the animals, even when they felt a little unsure. Many children had lots of questions about each animal and spotted lots of features.
Our Visit to The New Bookshop
Every month we receive a new book from the New Bookshop in Cockermouth. This term it was our chance to go and visit the bookshop. We parked near the Cockermouth Park and enjoyed our walk through the park, over the footbridge and down the high street to get to The New Bookshop. Once we arrived we enjoyed listening to a number of different stories, our favourite was Oi Frog! We also had a chance to look and read different stories independently and use our World Book Day vouchers to choose a free storybook to take home.
Christmas Trip to The Gincase
This term we went on a trip to The Gincase Farm. The children understood the safety measures of being on a coach for the first time in Reception. When we arrived the children enjoyed climbing through the soft play area and some of them were brave enough to go down the steep slide that even scared Miss Khan! While at the soft play, small groups of children went to visit Santa, he asked us lots of questions and we were confident to answer them all. We even received a gift from Santa each.
During lunch the children listened to the instructions from Miss Khan to put their coats back on, wash their hands and then find their seat to begin their lunch. After they finished each child put their rubbish in the bin.
After lunch we visited the animals, we saw some new animals from South America, juts like Paddington Bear. We couldn't touch or stand too close to some of them as they might give us a little peck. The children understood the instructions and followed them clearly.
After visiting the animals we went into the sand play barn. We had lots of fun on the large diggers and in the sand.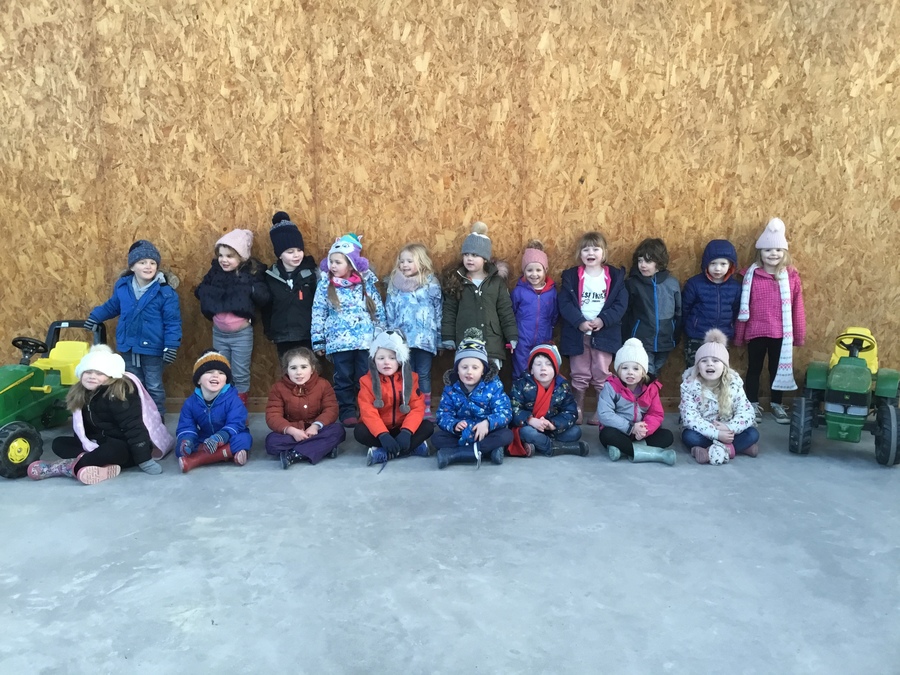 Forest Schools- Autumn Term
This term we have been going to Forest Schools on Thursday afternoons. We are having a fantastic time exploring the outdoor area and taking part in lots of different activities. We especially enjoy the hot chocolate and marshmallows.
Please remember:
To come into school wearing your Forest School clothes (please no shoes with laces as we are not ready to tie them independently)

To wear warm clothes (waterproof coat, hat, gloves, trousers, jumpers)

To bring a backpack

To be aware that we can be late back.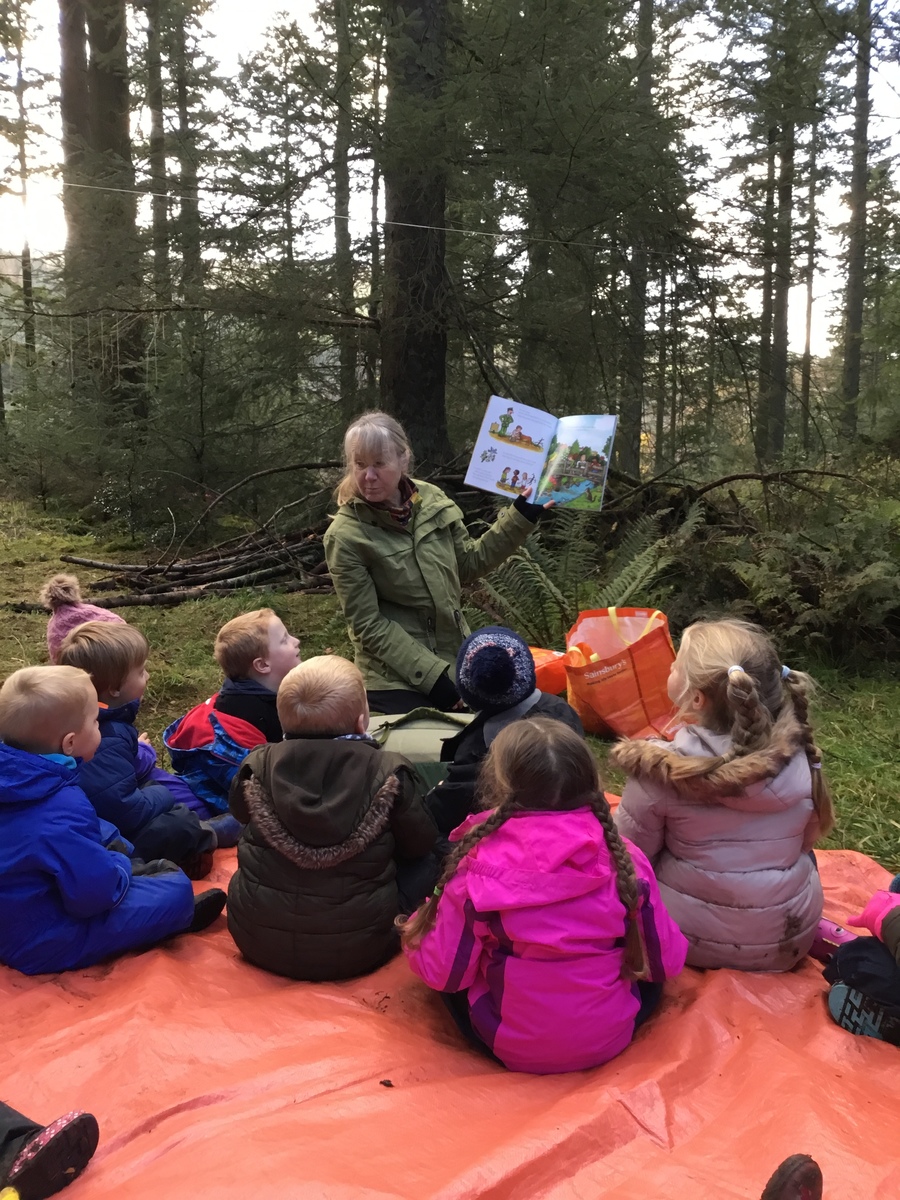 Our Year Six Buddy's
At the start of the year each Reception child is introduced to their year six buddy. The Buddy's look out for the children around the school and at playtime. They have done a fantastic job of looking after us!
Our First Day
On our first week we took individual photos. We are looking forward to starting in Reception Class.