Enjoying some free-reading time in the class reading corner...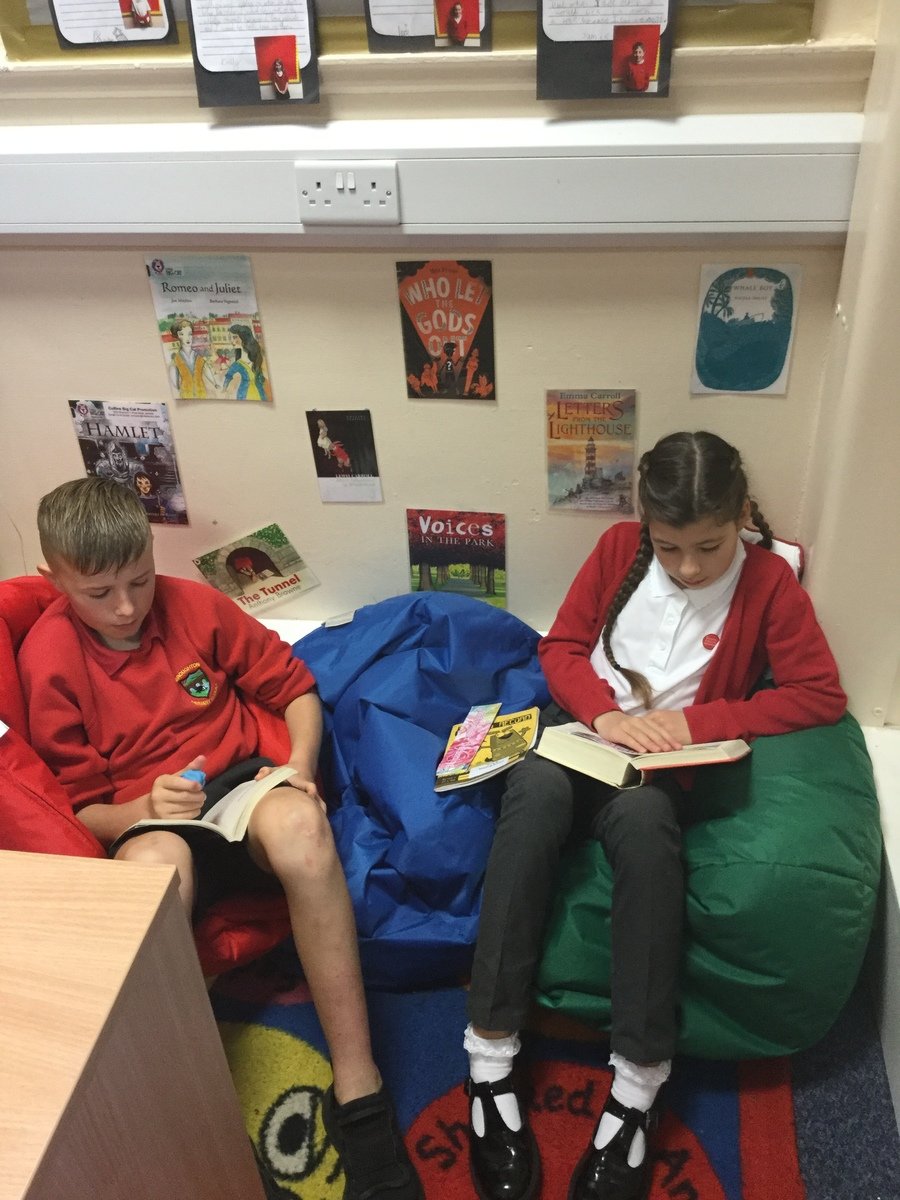 In History, we have been learning about the Tudors, so in English we decided to write a Biography about the famous King Henry VIII and his 6 wives! Firstly, we had to carry out some research.
This half term we have been reading the play, A Midsummer Nights Dream. To help us learn the story we performed some Freeze Frames.