11.07.19. Year 6 leavers party
Our Year 6 pupils had a fantastic party at Lakes Escape Rooms followed by McDonalds. We then travelled back to the village just in time to attend the Leavers Disco where the Year 6s received their end of year awards. Good luck in your transition to Cockermouth School - we will miss you!
24.06.19 Whole school Buttermere walk
What a super way to finish off a perfect outdoor activity week! Our whole school, including children from reception up to year 6, walked nearly 6 miles around Buttermere Lake. We were very proud to receive lots of lovely compliments from tourists in the area, who told us that our children were incredibly polite and well-behaved. Well done to all.
21.06.19 Forest School
We had another fantastic session in the forest with 16 of our year 5 and 6 pupils. We enjoyed building shelters, making camp fires, doing woodland arts and craft and working as a team on problem-solving activities. A great day!
20.06.19. Visit to Hawse End Outdoor Activity Centre
As part of our whole school outdoor activity week, we visited Hawse End. We took part in ghyll-scrambling and rock-climbing. What a fantastic day in the beautiful Lake District!
19.06.19. Treasure Hunt
Outdoor activity week: The children paired up with a friend and hunted around our school grounds to find clues hidden on ribbons. They used the clues to crack the code, using the letters to eventually build words. Great fun!
18.06.19 Forest School
Our Year 5 pupils had a brilliant day in the forest as part of our school outdoors activity week.
23.05.19 Visit from Claire McAvoy from Allerdale Borough Council
Claire came to visit us as a result of us writing letters to her earlier in the year, to persuade the council to do more in tackling the dog mess in our village. Claire asked the children to design their own posters which will be displayed around the village, when Claire will come back to visit us.
17.05.19. Year 6 leavers events
There was much excitement in the classroom today as the Year 6 Leavers hoodies finally arrived!!! It was perfect timing, as they arrived on the same day as the SATs party was held. We,vet had a great day ☺️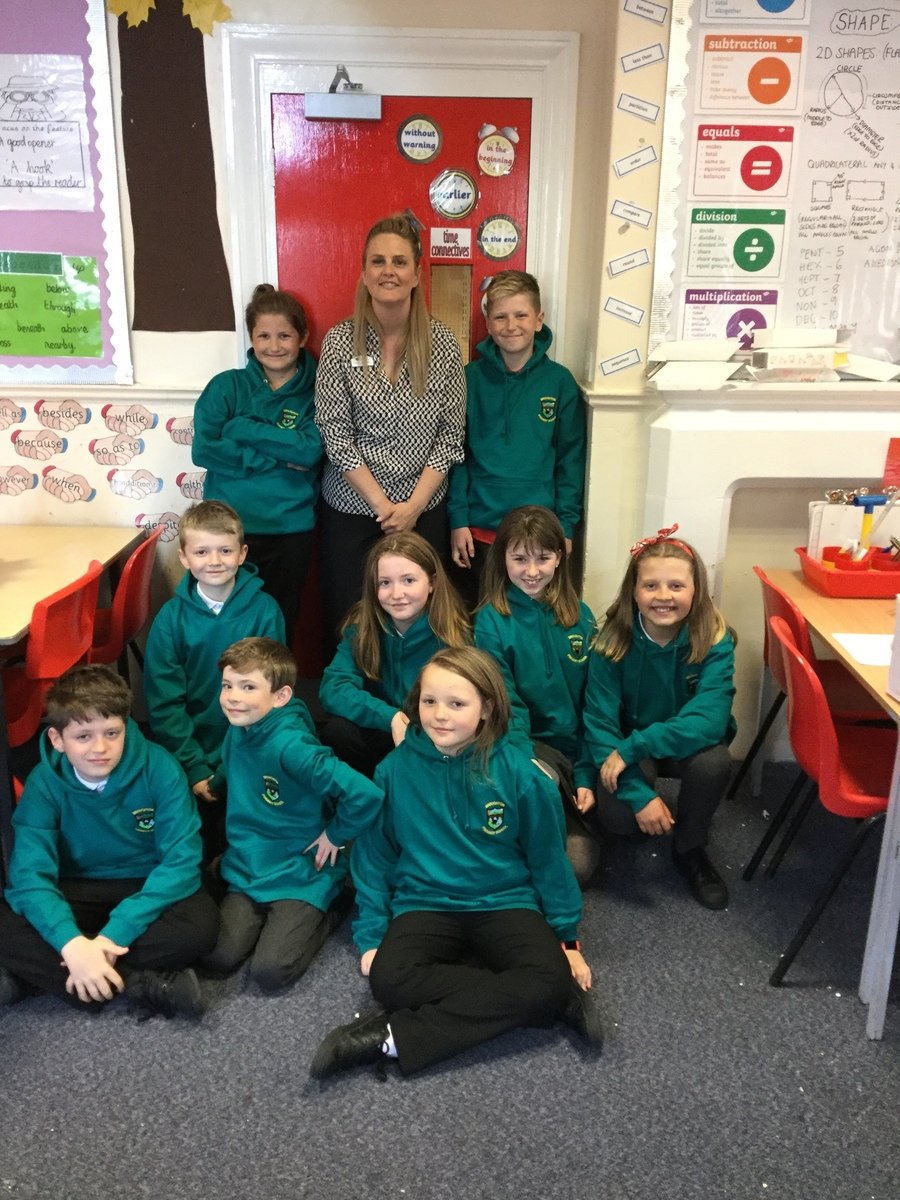 18.04.19: Easter Fayre
Well done to all Year 5/6 pupils who entered our decorated egg competition; there are some very creative and humorous entries this year! Good luck to Sammi and Maisie who will take part in our annual Broughton Egg Dump final at the school fayre this afternoon!
17.04.19 Easter Service in Church
Our Year 5/6 pupils did a fantastic job of reciting a long poem based on The Easter Story in front of their peers, staff and parents in our local Church. Well done!
Young Speakers Competition:
Well done to one of our Year 6 pupils who represented us at the local inter-school competition held in Cockermouth. It was a very interesting speech based on Women's Rights and received lots of very positive comments from all of the judges. Fantastic!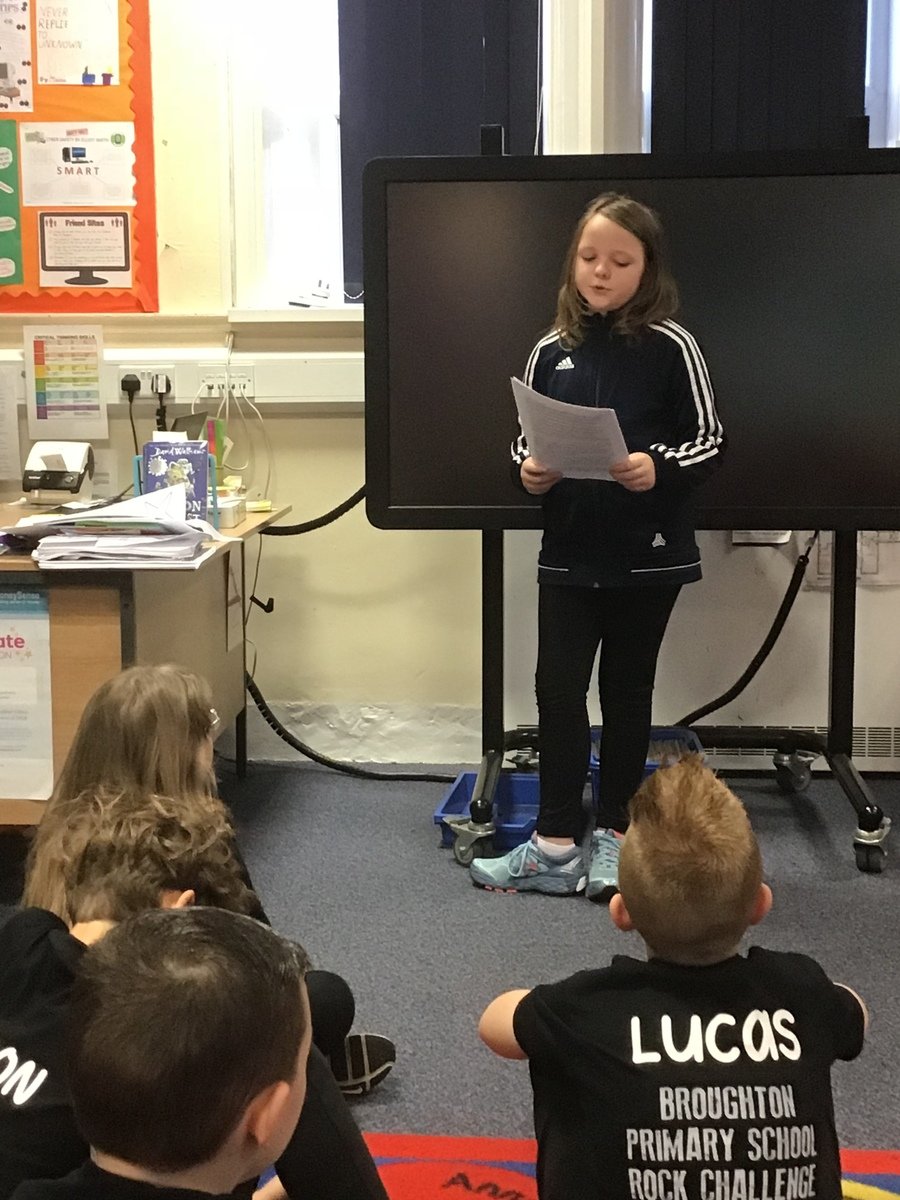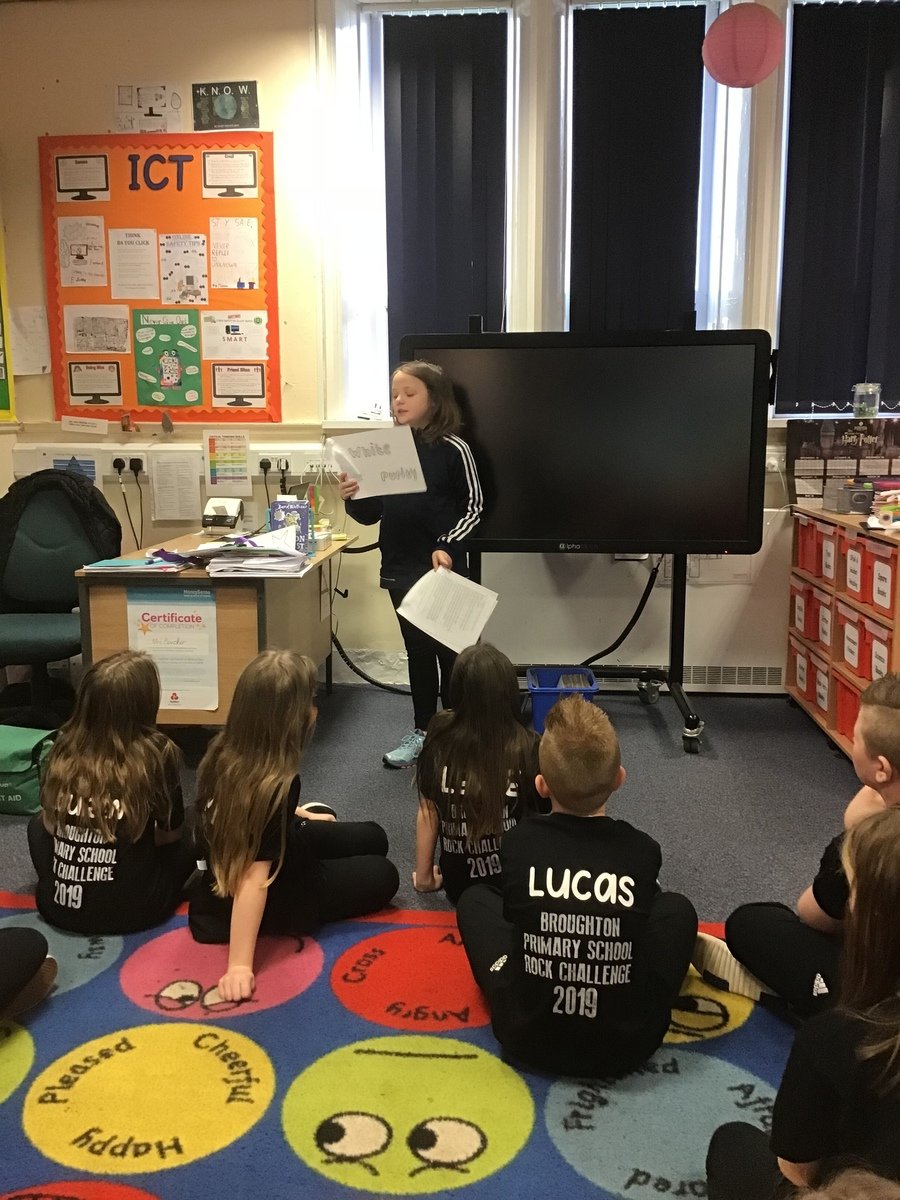 12.03.19. Rotary Design Technology competition held at Dean School
Four of our year 6 pupils represented our school at the annual DT competition. They had lots of fun making cantilever bridges. Unfortunately, we weren't a winning team but we still thoroughly enjoyed the afternoon.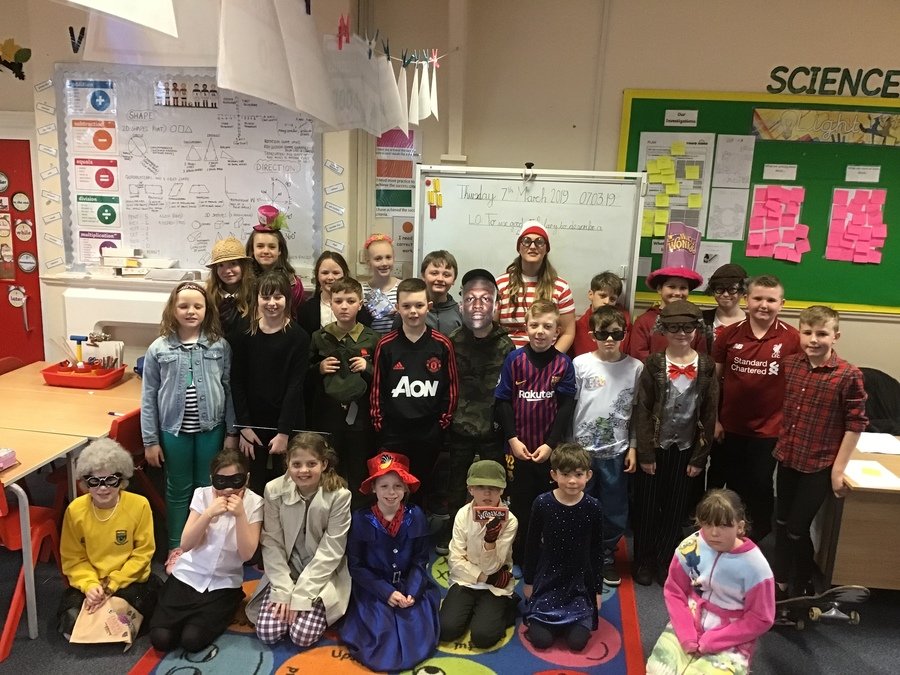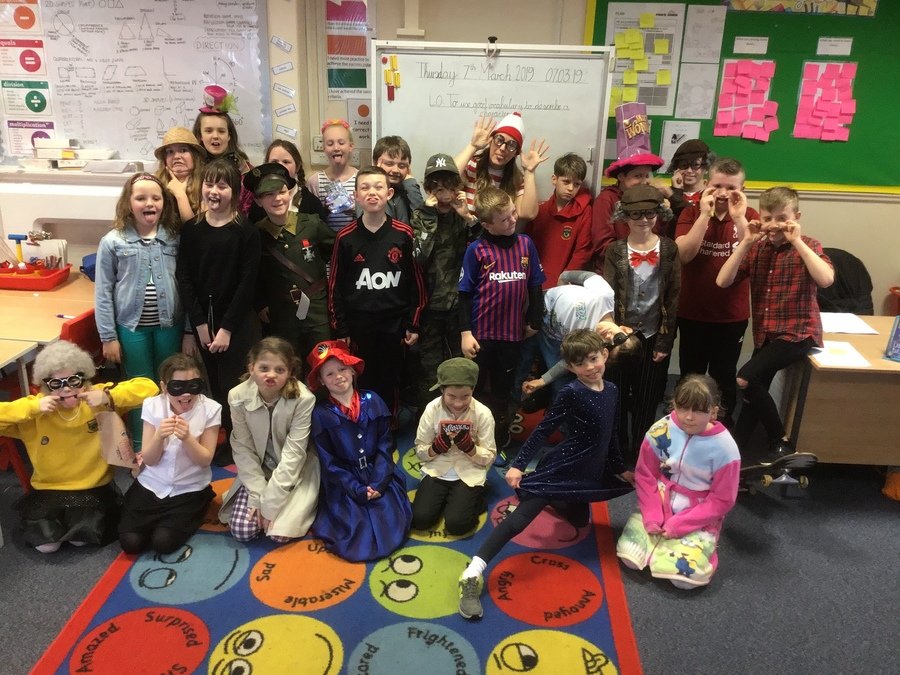 27.2.19 Year 5 Science Workshop at Cockermouth School
Children took part in a range of Harry Potter based science activities at Cockermouth School. These included taking temperature readings to find the philosophers stone, learning about the digestive system of a dragon and using Bunsen burners to test the colour created by different magical wands.
7.2.19. United Utilities water workshop
05.02.19. Safer Internet Day
Detective Inspector Gemma Hannah visited our class to talk to the children about how to keep safe on the internet. She discussed issues such as permission and consent and about the possible consequences of sharing things on the internet without permission. Our children now know that they should always be kind when unsing the internet, always speak to a trusted adult if they are unsure about something online, never give personal details away and never, ever arrange to meet anyone in person.
23.1.19. A visit from the Mayor of Cockermouth
Congratulations to all children in Class 6 again for achieving their Strive for 5 reading this half term. They walked into the magical land of Narnia this morning for a cosy cinema experience. Well done class 6!
Congratulations to our first top reader of the class for the author of Michael Morpugo! I'm sure he will enjoy his prize over the Christmas break as it was already on his Christmas list.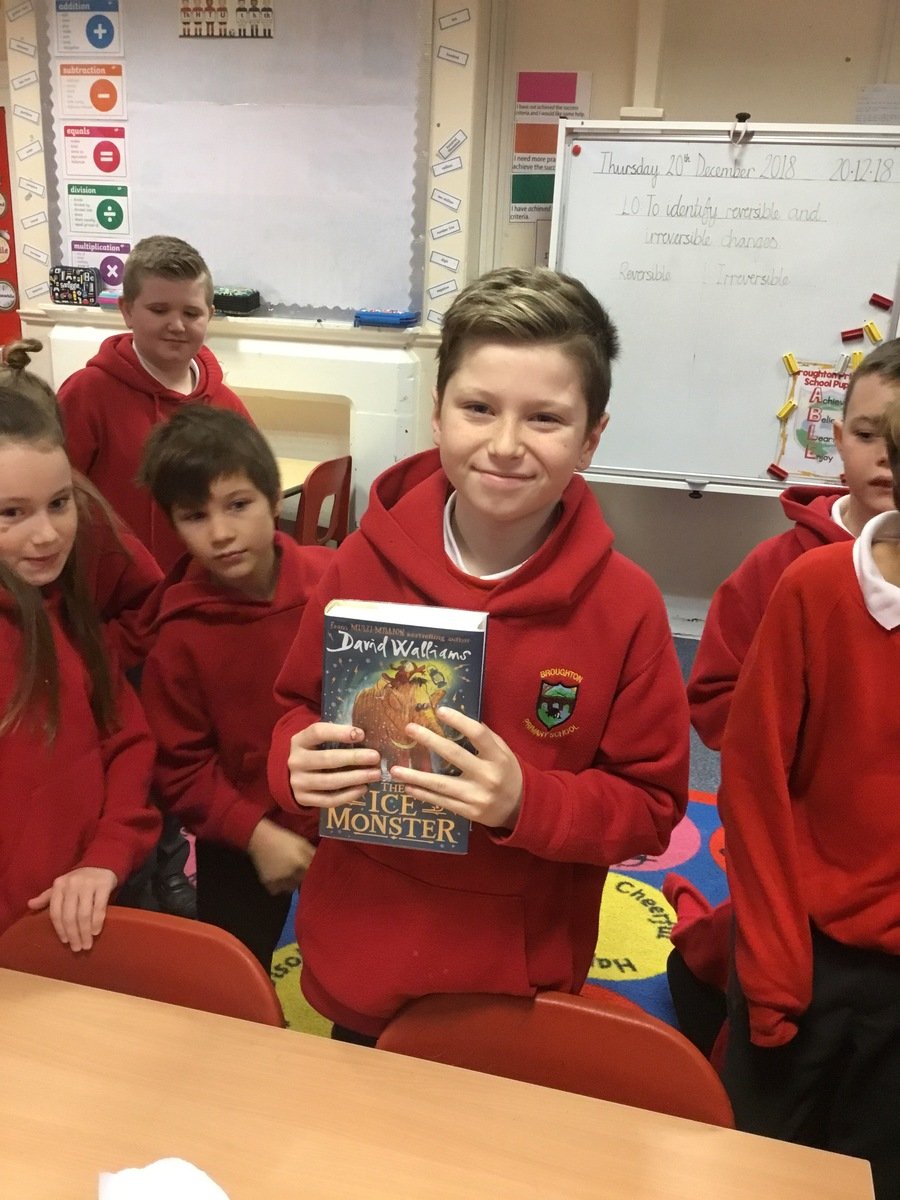 14.12.18 Save the Children Christmas Jumper Day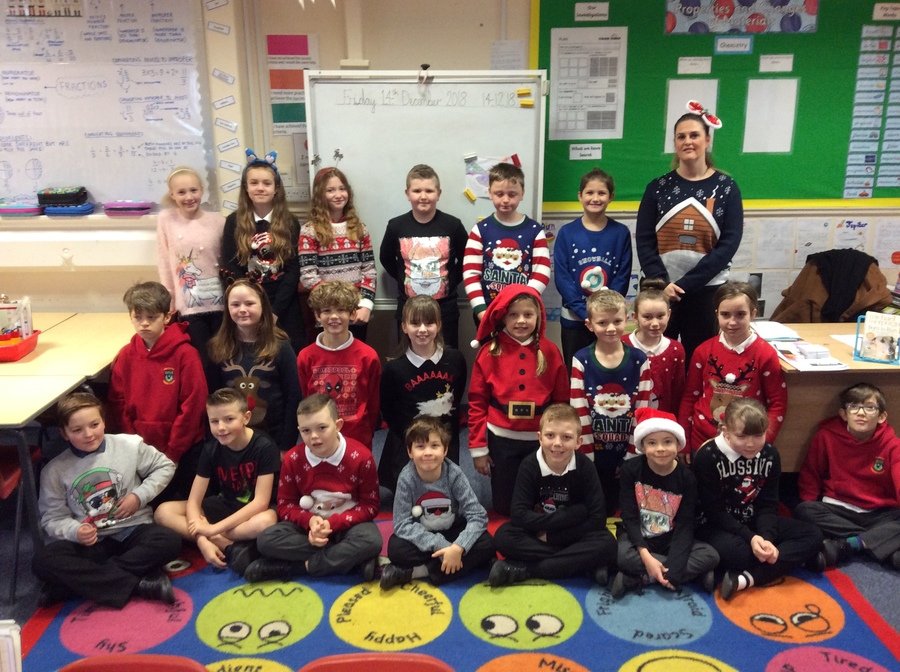 3.12.18 Year 6 supported the NISCU group in a special assembly about Christmas.
30.11.18. Tommy Talks Workshop
We enjoyed studying and handling a variety of WWI artefacts including shrapnel fragments, rifles and clothing. We heard recounts of what life was like for a soldier living through the war. The children in Class 6 asked some excellent questions and shared their own knowledge of the war.
29.11.18 Making cakes to sell at the Christmas Fayre this evening...
29.11.18 Class assembly
A huge well done to all Class 6 pupils on a super class assembly based on World War One!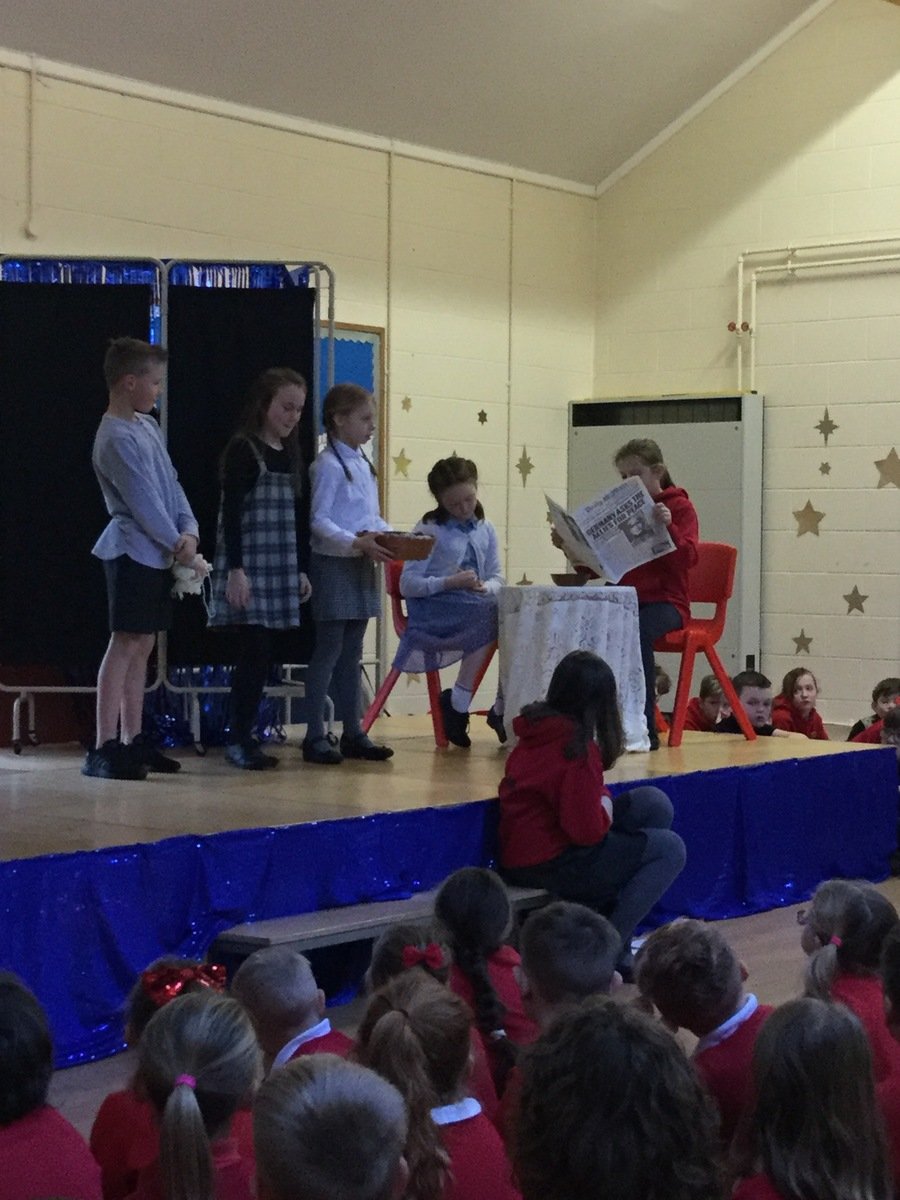 16.11.18 Children in Need...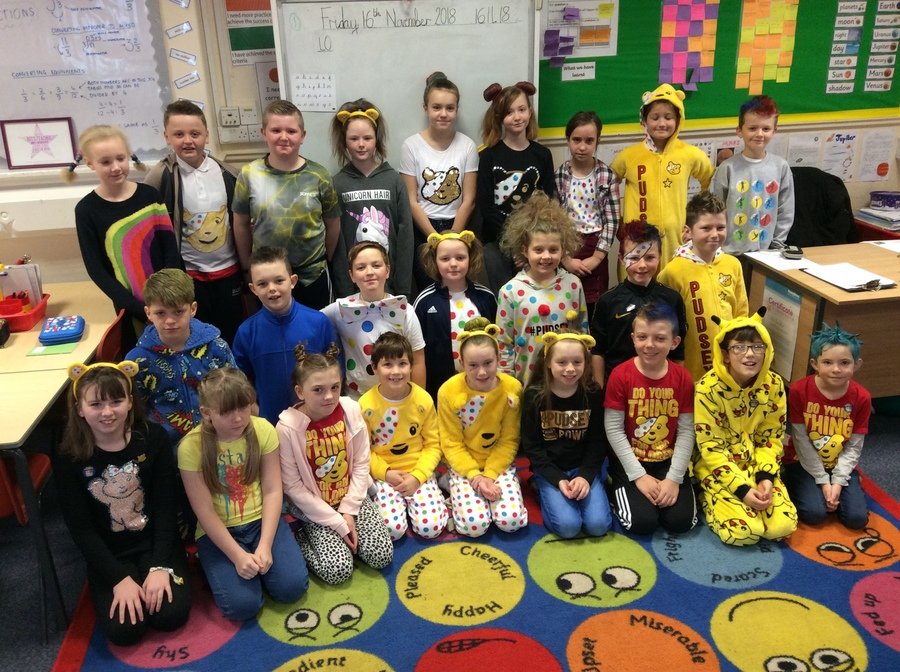 7.11.18 A Brave New World WWI day at the Beacon
We took a trip to the Beacon in Whitehaven to learn more about WWI. We had the opportunity to look at some of the clothing worn by soldiers, handle artefacts and learn about local fallen soldiers. We even walked to the Archive Office to look at different records and documents for these soldiers and learnt about the roles of children in WWI.
We also took part in a community project to make some of the 1000 poppies, make from plastic bottles, to be displayed at the Beacon for Remembrance.
19.10.18. Children in Class 6 thoroughly enjoyed the disco bouncy castle which was a reward for all those who achieved their Strive for 5 in their reading this half term. I am pleased to say that 100% of children in Class 6 achieved this. Well done!
09.10.18 Hidden Stories workshop
Class 6 pupils enjoyed wiorking in the Eco Centre at their local secondary school on a project based around people who migrate callled 'Hidden Stories'.
2.10.18 Wheelchair basketball
Children thoroughly enjoyed their visit from one of the World Champion Wheelchair Basketball players, Nat. They listened to instructions well and played a short game and were full of enthusiasm about the sport. Such a fun way to spend the afternoon!
27.9.18 REACT Science Show
Class 6 attended the annual Science Roadshow at West Lakes College. This year, the event was focused on Forces and even one of our own class members were chosen to support one of the organisers in his show.
21.9.18 Jeans for Genes Day
A non-uniform day when children wore denim jeans to raise money for children with genetic disorders.