Special events...
Classes 5 and 6 visited Keswick Cinema to watch the movie 'Inside Out'. Look out for photos of our follow-up drama workshops based on emotions, in our PHSE section...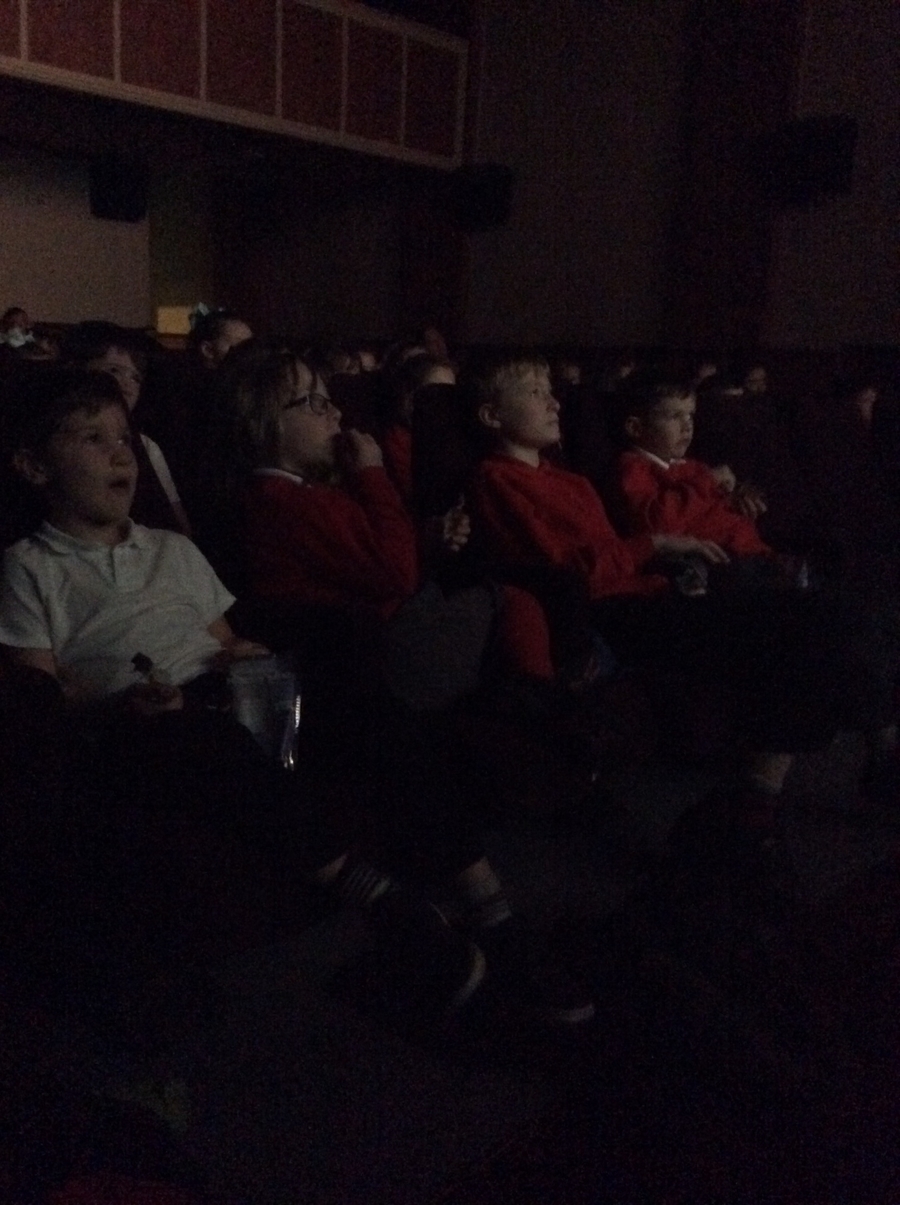 We dressed in our pyjamas and had a cake sale to raise money for Children in Need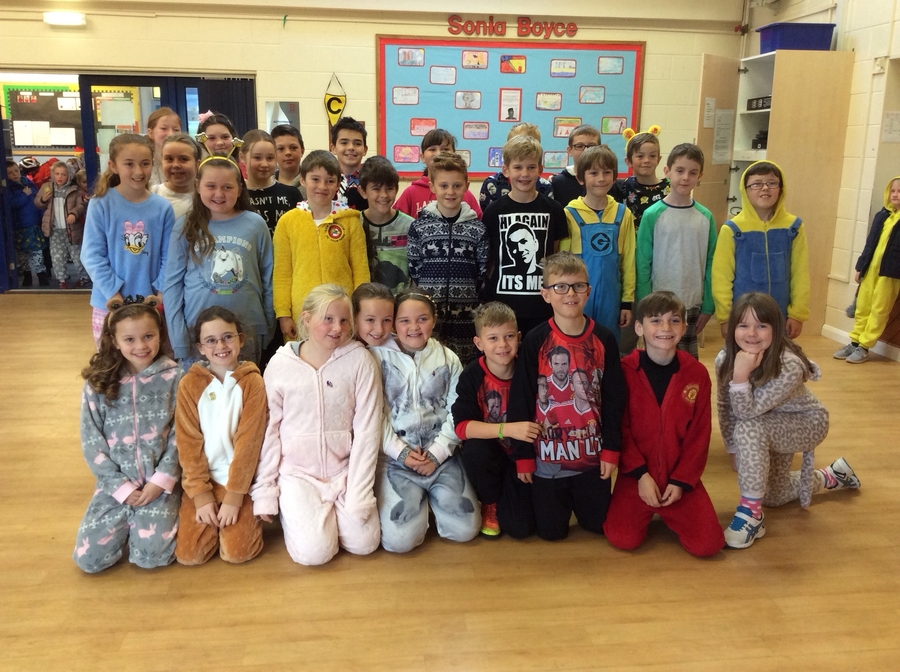 Makes my cakes for the school Christmas Fayre...
As part of their work during Switch Off Fortnight, Cameron, Isla and Sophie created a PowerPoint to inform other children in school about it. They delivered this during our weekly key-stage assembly. Their message was very clear - that it is extremely important not to waste electricity as this can contribute to climate change.
Bright Stars 2017....
We are extremely excited to be taking part in Bright Stars 2017, especially after the success of last years project. This year, we will be creating homemade 'celebration hampers' which will be available to order for birthdays, or for special events such as Mothers Day. We have already enjoyed a visit from Adrian Davis-Johnson, who is our business partner this year. Keep checking our website for weekly updates...
As part of the research stage of our project, we collected data about the cost of the items for our hampers. Mrs Bewsher showed us how to 'shop effectively' on the internet, and we used our maths skills to work out the individual price of items if they were bought in a multi-packs. We will then use this data to help us plan exactly will be cost-effective to include in our hamper, to ensure maximum profit.
Congratulations to the children in Class 6 who have now completed their first full Kidsafe course. There has been a lot of positive feedback about the programme and I think it's safe to say, the children all love KS the monkey.
This week, we had a class competition to draw the designs which will be printed on to our mugs and key rings which will go into our celebration hampers. The winner will be announced soon....
This week, as we enter the projection phase, we have turned our classroom into a factory. We split into teams to create different items for our celebration hampers. The team leaders in our group acted as quality control and the line managers (Mrs Bewsher, Mrs Bell and Mrs Greenbank) helped to keep the process running smoothly. Great team work!!!
Congratulations to the children in Class 6 on completion of the Kidsafe Programme. The children have really enjoyed the programme and I think its safe to say they've taken KS th monkey on as one of their own.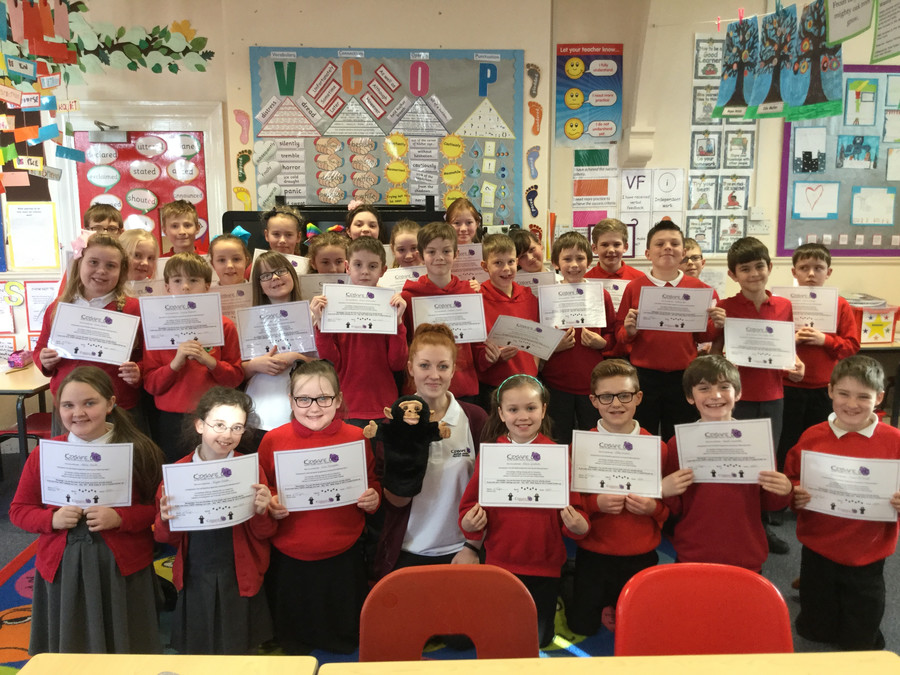 Unfortunately, we were not lucky enough to win an award this year but we all agree that we really enjoyed the experience. We had a lovely afternoon at Energus (Workington) celebrating our Bright Stars journey along with 15 other local schools.
Rotary Annual Design and Technology competition:
Well done to our four year 6 pupils who represented the school in this years annual inter-school competition. This year it was held at All Saints School in Cockermouth. Although weren't fortunate enough to win, all of our children had a fantastic time and were very pleased with the transporter bridge that they constructed. Well done to Dean School who won the competition.
Comic Relief:
This year we had wacky hairstyles and wore non-uniform. The school council had a cake sale in the hall. We hope we have raised lots of money for a fantastic charity!
100 mile challenge:
All pupils in school are currently taking part in the 100 mile challenge. We have challenged our pupils to run/walk/swim/cycle/scooter 100 miles before the end of May. We have marked out a mile track on our school yard so that children can count the miles they do at school as well as the ones they do in their own time. Sam Ayers (local runner) came along to launch it and all our children followed the track in school to cover their first mile. We are looking forward to see how many miles we can cover as a class...
Easter fun:
We enjoyed taking part in our annual egg dump! Well done to Hollie and Marcie who were class 6 finalists!
We took part in an Easter egg hunt in our Eco area with the Easter bunny!
Year 5 computing day at Cockermouth School:
Our year 5 pupils were invited to attend a computing taster day, along with other year 5 pupils from schools in the catchment area. Throughout the morning, the children were introduced to exciting ICT based activities, using equipment they had previously never had access to. All of our pupils thoroughly enjoyed it.
Year 6 leavers party
Our 11 year 6 pupils had a fantastic leavers party at Energi Trampoline Park in Carlisle, followed by an afternoon in Bitts Park. Thank you for being such a super bunch of children and we wish you lots of luck in your transition to secondary school! We'll miss you lots!
End of year treat:
Our year 5 and 6 pupils had lots of fun on the Clip and Climb mobile climbing wall which was in our school car park!