Numeracy
Having fun, solving puzzles and working hard in our maths workshop. This will happen on most Friday's.
Practical shape activities:
During our Measurement topic, we made cakes for our Christmas Fayre, using the weighing scales to measure out our ingredients....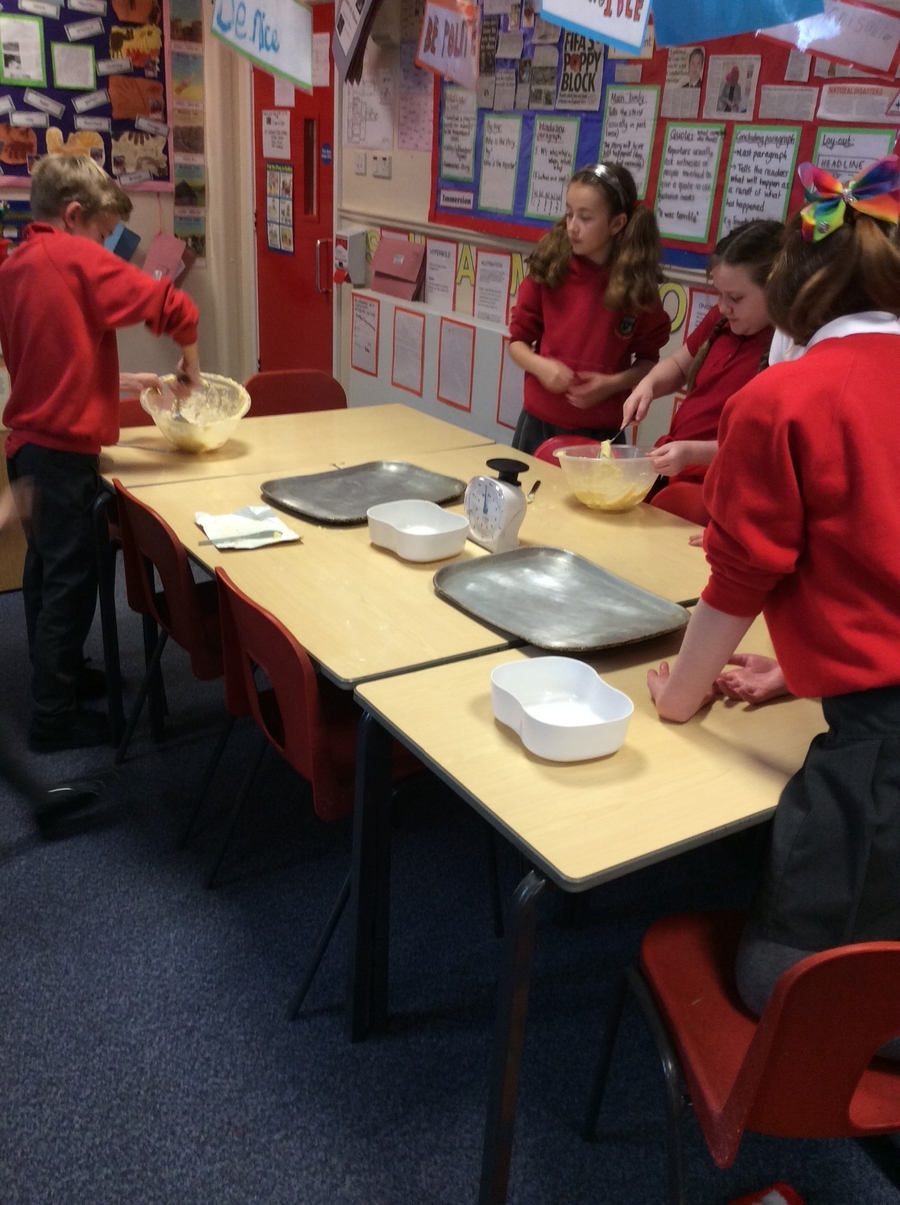 Playing fraction games to help us add and subtract proper fractions...
Using data we collected to create line graphs...
Playing algebra 'Top Trumps'....
We enjoyed a practical maths week based on making 'smoothies'. The children solved money problems based on the cost of ingredients, created their own cuboid nets and turned them into cartons, solved ratio problems based on their recipes and finally created their own smoothies by measuring out their own juice.