Literacy
We have been using William Shakespeare's 'A Midummers Nights Dream' as a basis for our Literacy work. This week we have really enjoyed creating 'Fakebook' profiles for the main characters...
Whiteboard work in our spelling, punctuation and grammar (SPAG) work. This week we are working on parentheses (adding an extra clause to our writing). We need to use commas, brackets or dashes to show where the added clause is in our sentence.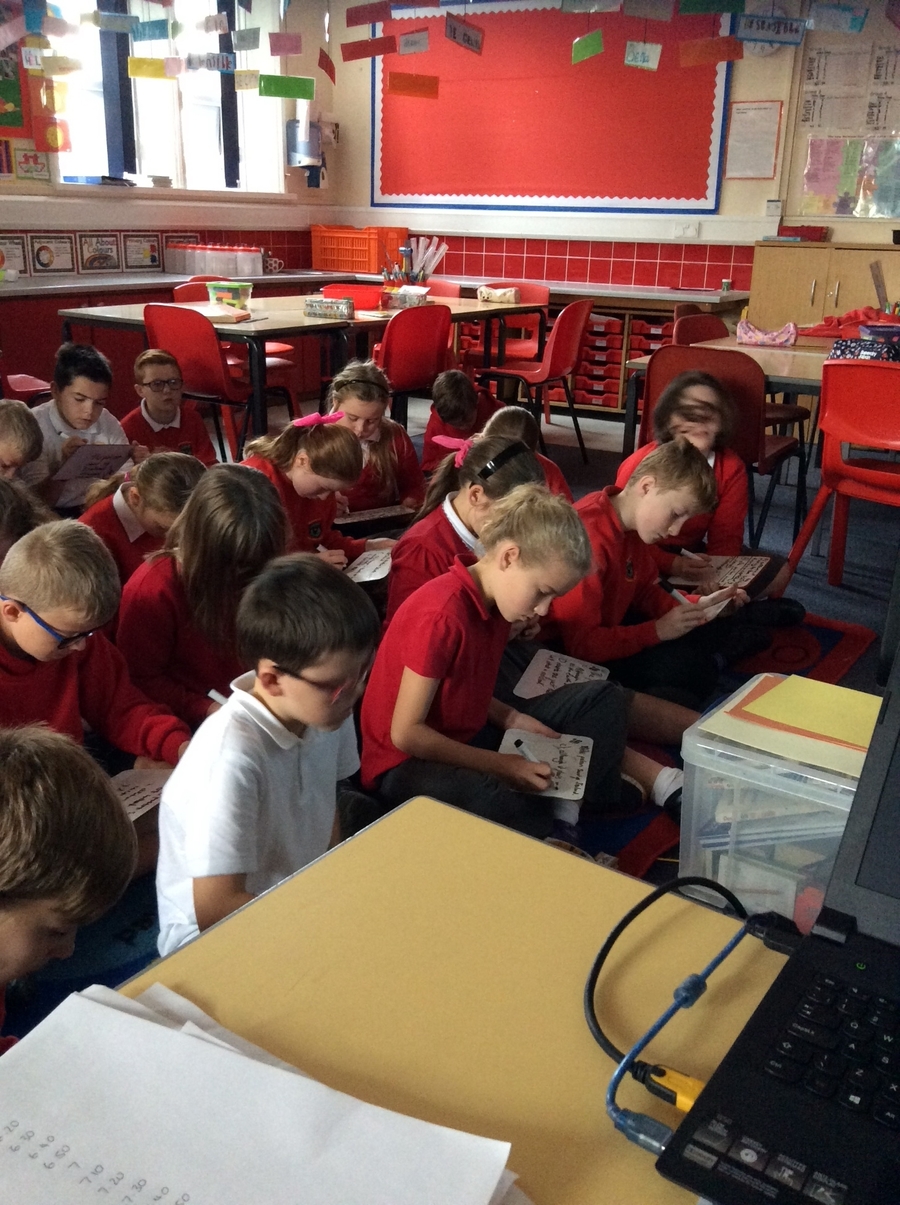 We visited the Kirkgate Centre in Cockermouth to watch a performance of Bardolph's Box. During the play we met lots of characters from a range of Shakespeare's plays...
We are building up to writing newspaper reports using David Weisner. We have been getting into role as police officers and witnesses to help us build up the events for our newspaper article. Here are some examples of our police interviews...
'Coming Home' by Michael Murpurgo
The main character in this story is a robin who is determined to get home. Throughout the story, it faces many hurdles to overcome. We created a 'thought alley' for the robin to travel through, with some children trying to convince the robin to turn around and go back, and some convincing it to keep going. Which idea was more convincing. You decide!
Writing myths:
We are creating our own characters for our myths. We have thought about the names very carefully, making sure they sound 'mythical'. We also thought very carefully about which animals we would as inspiration for our creatures, matching the animals natural features to our creatures characteristics...
We are studying well-known myths and using highlighters to pick out their features and highlight good words and sentences which we can use in our own writing....
World Book Day activites:
We really enjoyed designing 'Wanted' posters for our favourite book characters. We also designed enteries for the national book token competition. There are some excellent ideas... Fingers crossed for a winning entry!