Humanities
Over the year we will alternate between Geography and History half termly.
Kings and Queens
We are learning about Kings and Queens this half term.
Carlisle Castle
We visited Carlisle Castle this half term. We explored the castle and completed a scavenger hunt looking for the features of a castle. The children had a great time.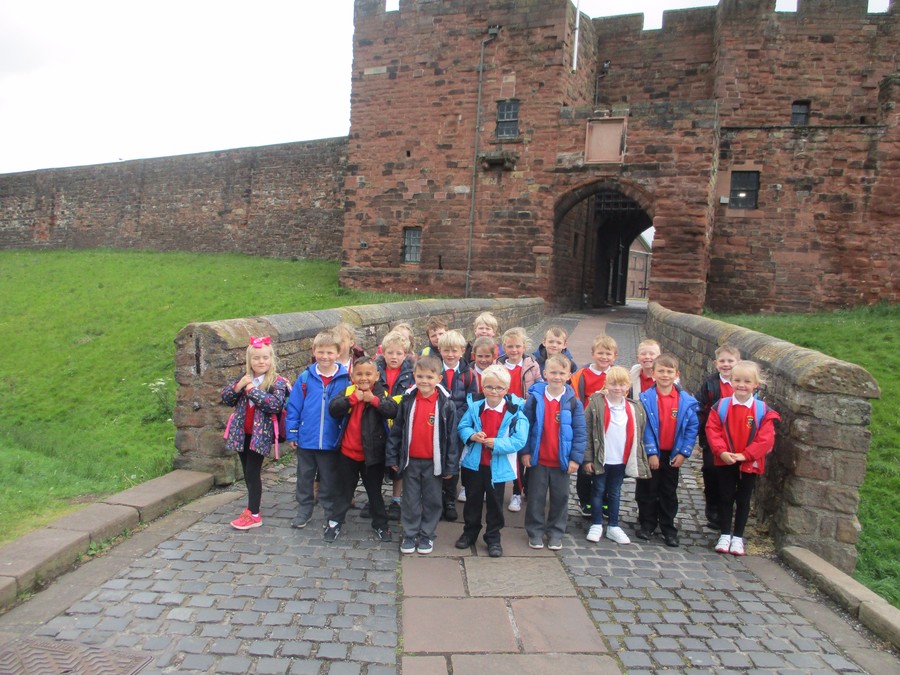 We learned about the role of the Monarch and learned that they used to be very powerful and wore crowns to show this, we made our own crowns and even added precious jewels.
Travel and Transport
This half term we are looking at how transport has changed over the years.
We made our own Viking Longboats. Before engines boats were powered by the wind.
The children worked in small groups to present a weather forecast for the United Kingdom.
The children used the drawing tool on 'Purple Mash' to create these seasonal tree pictures. I think you'll agree, they're fantastic!
We made 'Welsh Cakes' and 'Welsh Love Spoons' to help us learn about Wales. The favourite part was definitely eating the 'Welsh Cakes' everyone tried one!
We looked at Scotland next, we explored all of the famous landmarks, the favourite of the day was definitely Loch Ness! We made our own Tartan patterns, Scotland is famous for their Tartan.
We have been looking at London first, the capital of England. We went on a 'tour' of London, stopping at all of the exciting landmarks. We then used paint and collage materials to make our own pictures of the landmarks. See if you can spot what we saw!