Friday 19th October
All the children in Year 5/6 enjoyed their bouncy castle treat as they all completed their Strive for 5 Reading Challenge this half term. Keep it up all of you!
Friday 19th October
Today we said a sad farewell to Audrey who has been a mid-day supervisor with us for many years.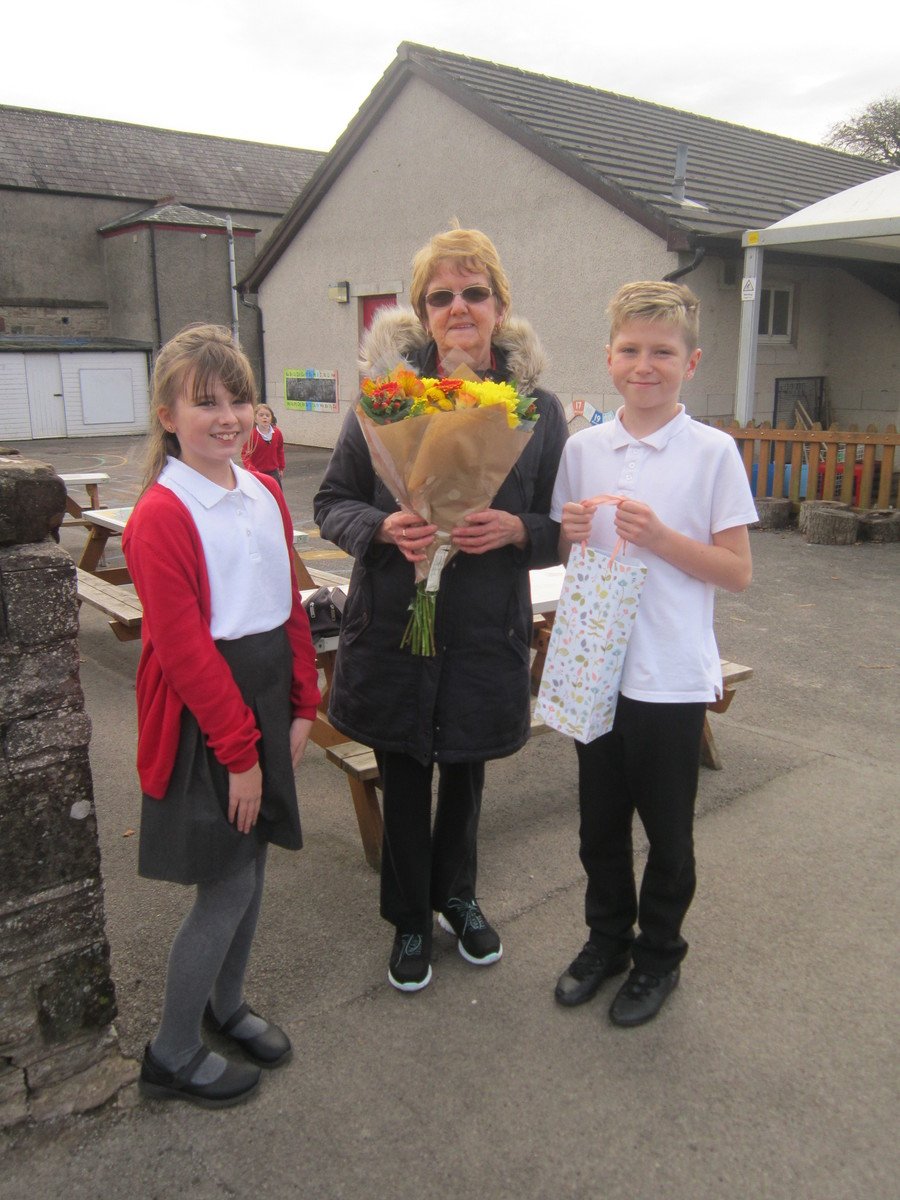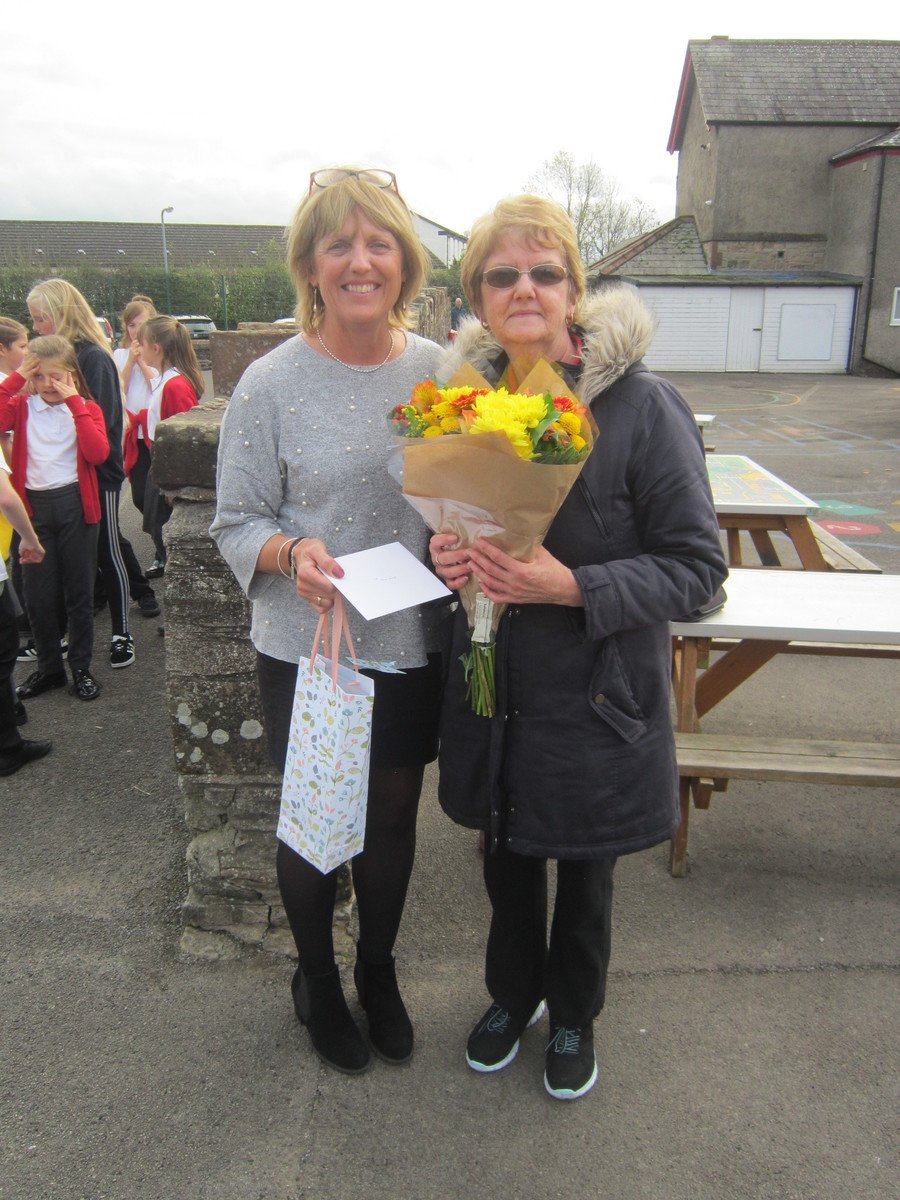 Thursday 18th October
Everyone from Nursery upwards enjoyed the KABs Halloween disco last night.
Friday 5th October
We enjoyed a lovely Harvest service in Christs Church this morning. There were some fantastic Harvest themed poems and songs from children from Year 1 upwards. We managed to raise £67.33 from selling the produce we collected. The money will go to the Bishops Appeal for the Hungry.
Tuesday 2nd October
Nat came today and led all our children in a day of wheelchair basketball. It was great fun! Nat talked in assembly about the importance of perseverance and dedication in order to achieve your goals, important lessons for us all to learn.
Thursday 27th September
Thank you to all the friends and family of Reception who came to support them raise funds for McMillan Cancer at their coffee morning today.
Friday 21st September
Well done to School Council for leading our 'Jeans for Genes Day' raising £123 for this great cause, which helps children and families with genetic disabilities.
Thursday 20th September
Our six Year 5/6 runners have settled in well at Fairfield School, part of a new incentive to encourage children to run with Bodyfit Running Club and our local consortium of schools in and around Cockermouth. We're delighted that four of our G&T runners from Year 6 last year are being used as positive role models and Young Leaders at the club.
Thursday 6th September
Year 5 and 6 had a great time up at Whinlatter watching the Team Trial finish, part of the Tour of Britain. It was a really exciting day, especially pleasing as Hollie from Year 6 last year was up on the stage presenting the winning team with the jersey she designed!
Wednesday 3rd September
We had fun in assembly introducing the Jigsaw theme for this half term of 'Being me in My World' but not sure Jake enjoyed having shaving cream on his face!!
Monday 3rd September
One of our ex pupils Luke Greenbank came to share his success at the Commonwealth Games with us. Luke was part of the GB team who came second in the 400m Medley Relay, where he was swimming the backstroke leg. The games were on the Gold Coast and this was an exciting time for Luke, his family and us! We're very proud of him!