Friday 8th December
Well done to children in Year 5 and 6 who have received their pen licences today. To receive this they have to write consistently in joined up writing, at length, in all areas of the curriculum and take pride in the presentation of all written work. A great achievement!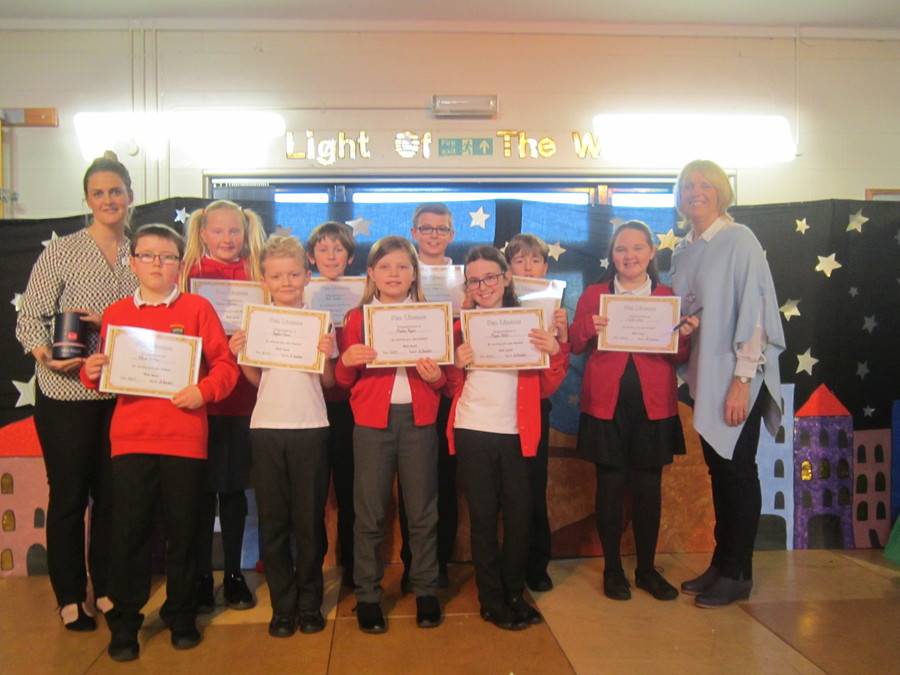 Friday 8th December
We're all busy practising for the nativity 'The Midwife Crisis' and the rehearsals are going really well! Well done everyone!
Monday 4th December
'Churches Together' came and shared their special massage about the birth of Jesus. We loved having them as part of our Monday assembly worship!
Thursday 30th December
We held a very successful Christmas fayre, raising £821 for school funds and at the same time having a lovely, sociable evening!
Thursday 23rd November
A huge thank you to The Punchbowl Community pub for their kind donation to school which we have used to buy additional I Pads for the classrooms. It's very much appreciated.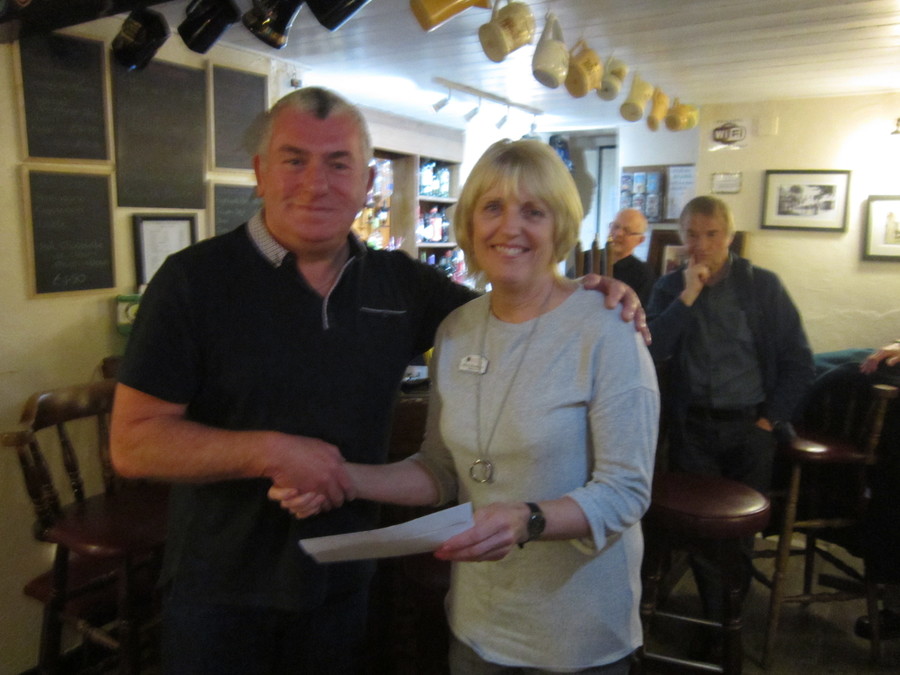 Thursday 23rd November
Mr Strachan accompanied the choir at The Welfare Hall in the village last night to support their Christmas Fayre. They sang beautifully and enjoyed taking part in the fun afterwards!
Tuesday 21st November
Today the School Council followed the journey of the 44 shoe boxes we collected for Operation Christmas Child from the school office to the final stages of their delivery to Belarus. They visited one of the collection depots in Keswick to see the process that all the boxes go through. It was really interesting and they got to sort some boxes out and meet the Mayor of Keswick who presented them each with a certificate.
Sunday 19th November
There's a new Junior 2K Parkrun event in Keswick so some of our younger runners, plus our Head Girl Jessica who is an experienced full 5K Parkrunner, took part on a very cold and frosty Sunday morning. Some good times were achieved so well done to everyone!
Friday 17th November
We had a fantastic day raising money for Children in Need. The children paid £1.00 each to come to school dressed in anything spotty. We held a 'One minute of Fame' talent show in the afternoon - there were lots of very entertaining acts! Finally, Pudesy arrived along with Radio Cumbria and a small group of children were interviewed. The interview is available to listen to on iplayer for up to 30 days.
Thursday 3rd November
Reception have started going to Forest School. These are just a selection of pictures...have a look in 'Curriculum' and then 'Forest School'
Thursday 19th October
Fun and games at the KABS Hallowe'en Disco with lots of ghosts and ghouls!!
Sunday 15th October
Children and villagers taking part in the Countryside Ramble in aid of Children in Need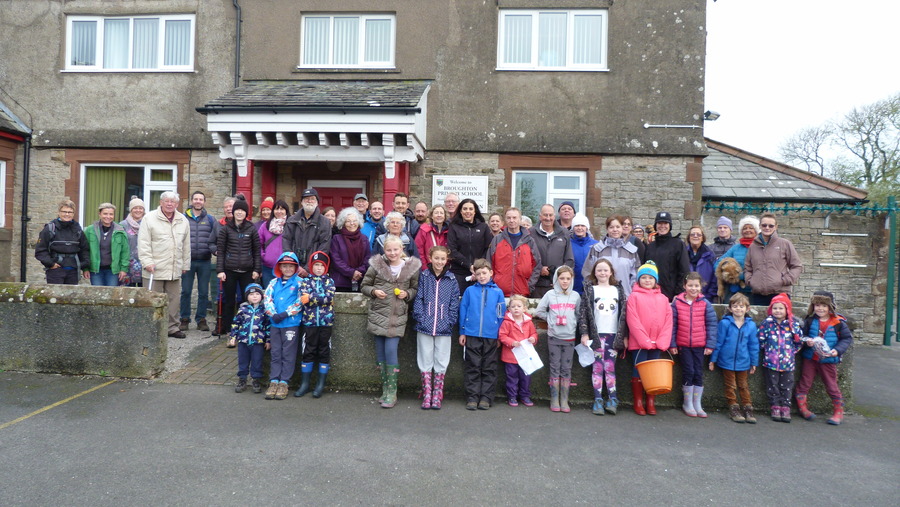 Thursday 12th October
More fun in the forest with Year 6....Connor's looking very chilled! Den building and creating creatures with a focus on their adaptations for forest living.
Friday 6th October
We held a lovely Harvest assembly in Christchurch today, led by Reception. They shared their experience of making vegetable soup with everyone and how important it is to share and be grateful for the food we enjoy every day.
Thursday 28th September
More adventures in the Forest today with Year 6. The theme was birds and their beak adaptations which enable them to feed in the forest. There was also den building and a night line to follow, building up trust and reliance on friends.
Thursday 14th September
Year 6 had a great time on their first visit to our Forest School at Wythop. It was great to see Ms Ford too who is still leading our sessions this year!