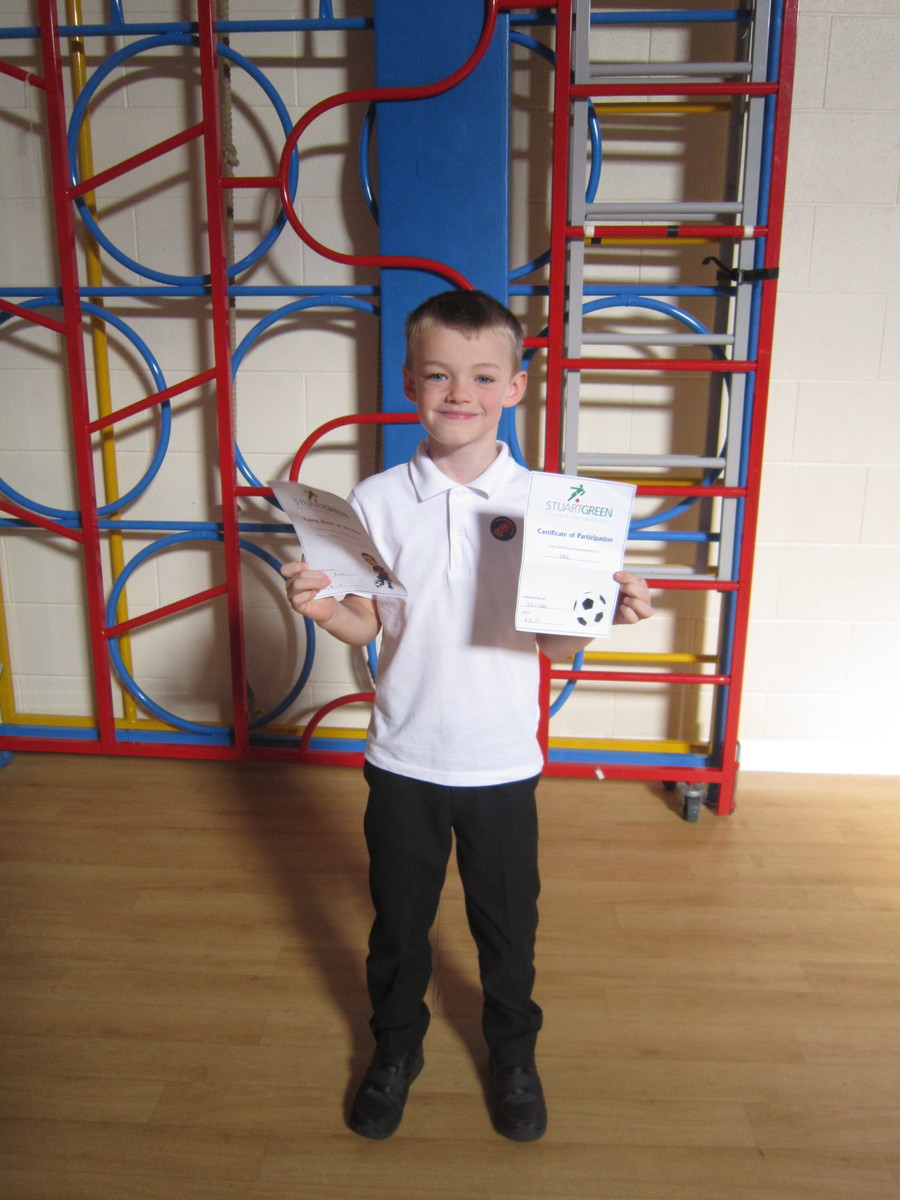 Jack had a great time at a summer football camp and has lots of certificates to prove it!
Friday 8th September 2017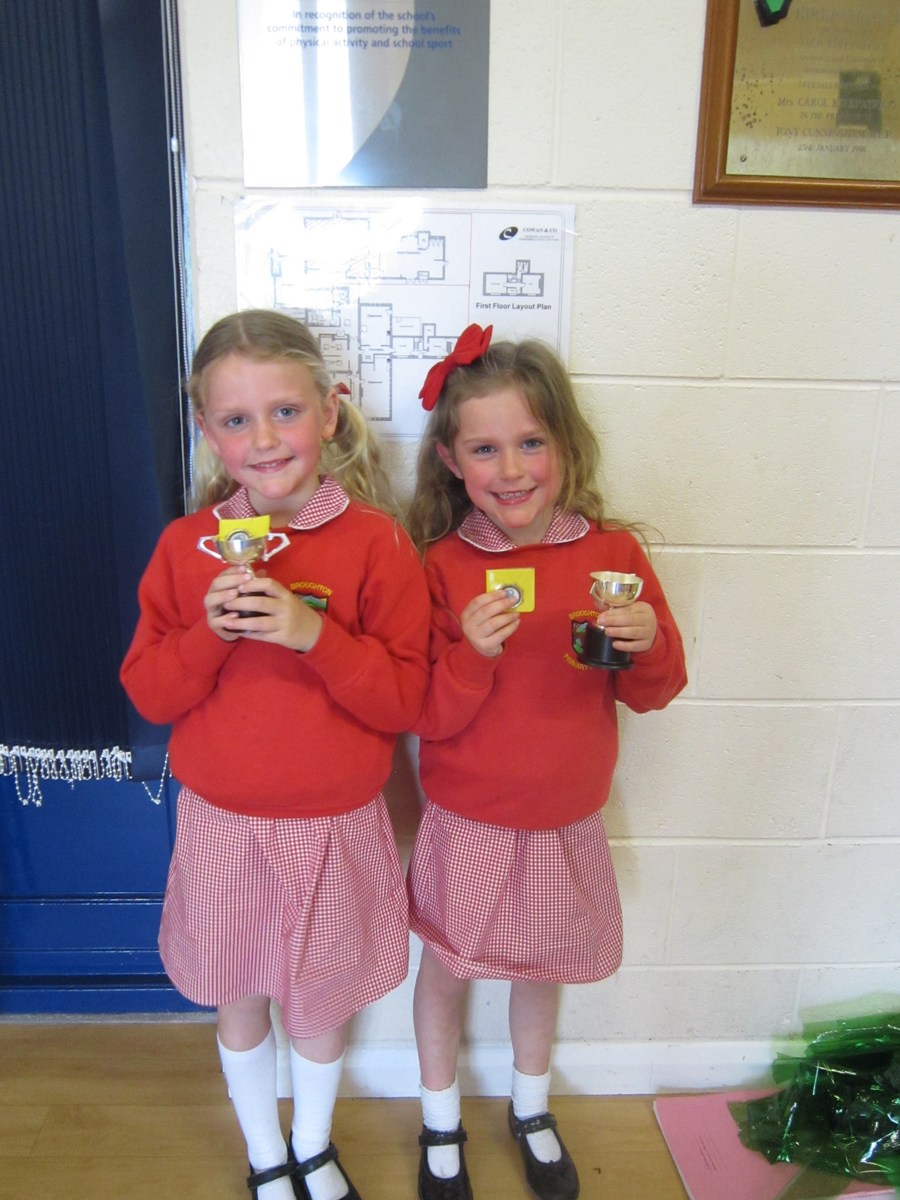 Eva and Lilly shared their dancing medals with us, well done to them both!
Well done to Class 2 on their lovely assembly all about The Rainbow Fish
Our girls who are part of the Ospreys Cheerleading Team performed in assembly and brought their trophies to share with us, including 'The Spirit Award' so well done to them all!
Friday 7th April
Class 6 led assembly this morning with a lovely presentation about the Jewish Festival of Passover. They have been comparing Passover with Easter during their RE work, looking for similarities and differences.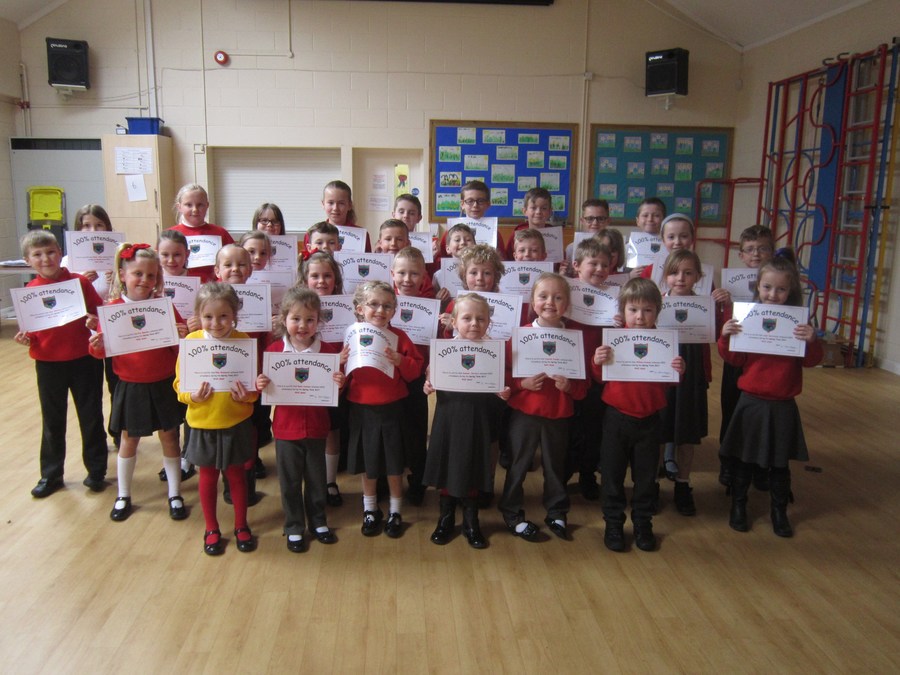 Well done to all these children who received their 100% attendance certificates today. A great achievement and keep it up next term.
Molly brought her karate medal to share with us.
Three Year 6 children would like to represent Broughton at the Cockermouth Speaker's Competition soon. It will be a difficult choice having listened to them all in assembly!
Friday 3rd February
Well done to Alexis and Charlotte on receiving their Level 2 swimming certificates!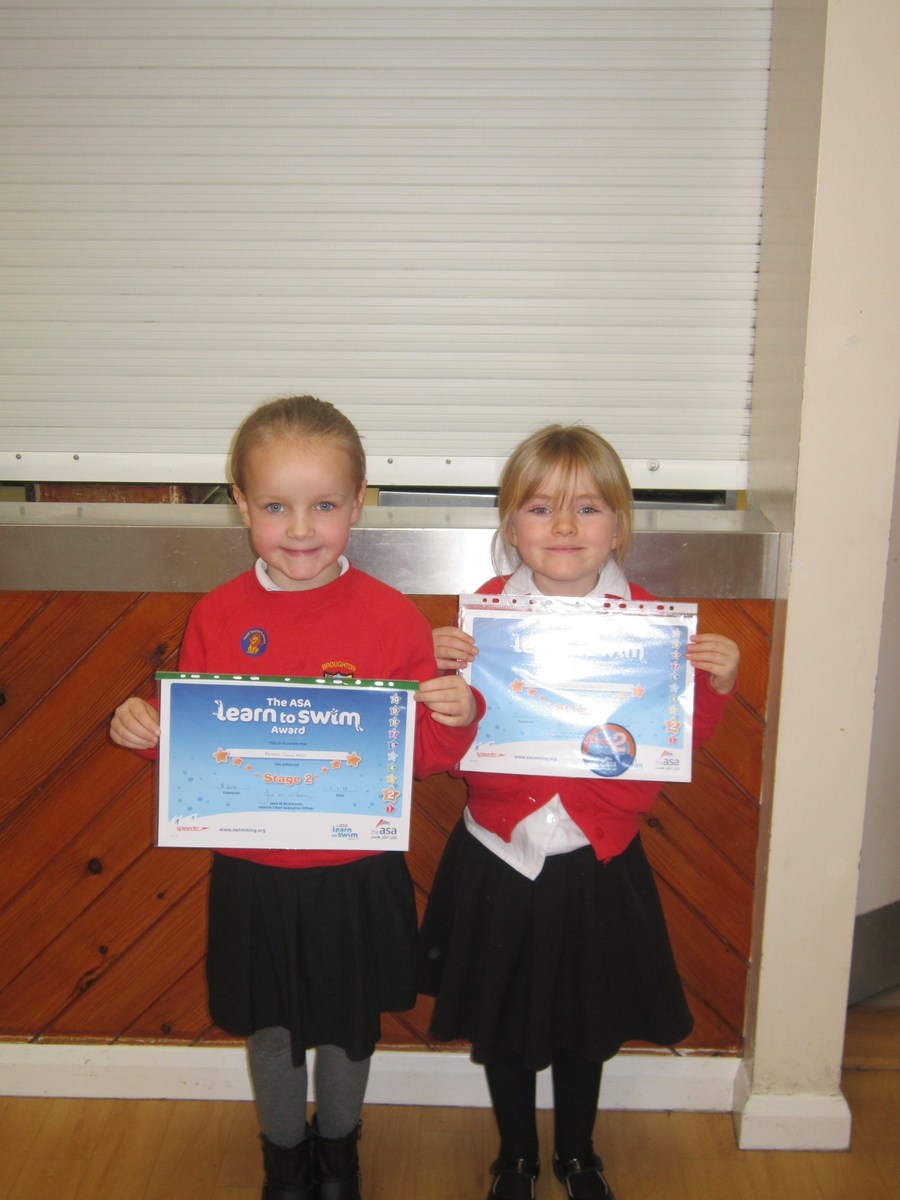 Friday 27th January
Well done to Class 5 for their brilliant assembly today! They re-enacted a modern version of the events leading up to the explosion of Mount Vesuvius, a mixture of song, dance and drama.
Friday 20th January 2017
Well done to all the children who took part in the 'Bike Ability' course.
Friday 13th January 2017
Charlotte shared her Karate certificate, well done!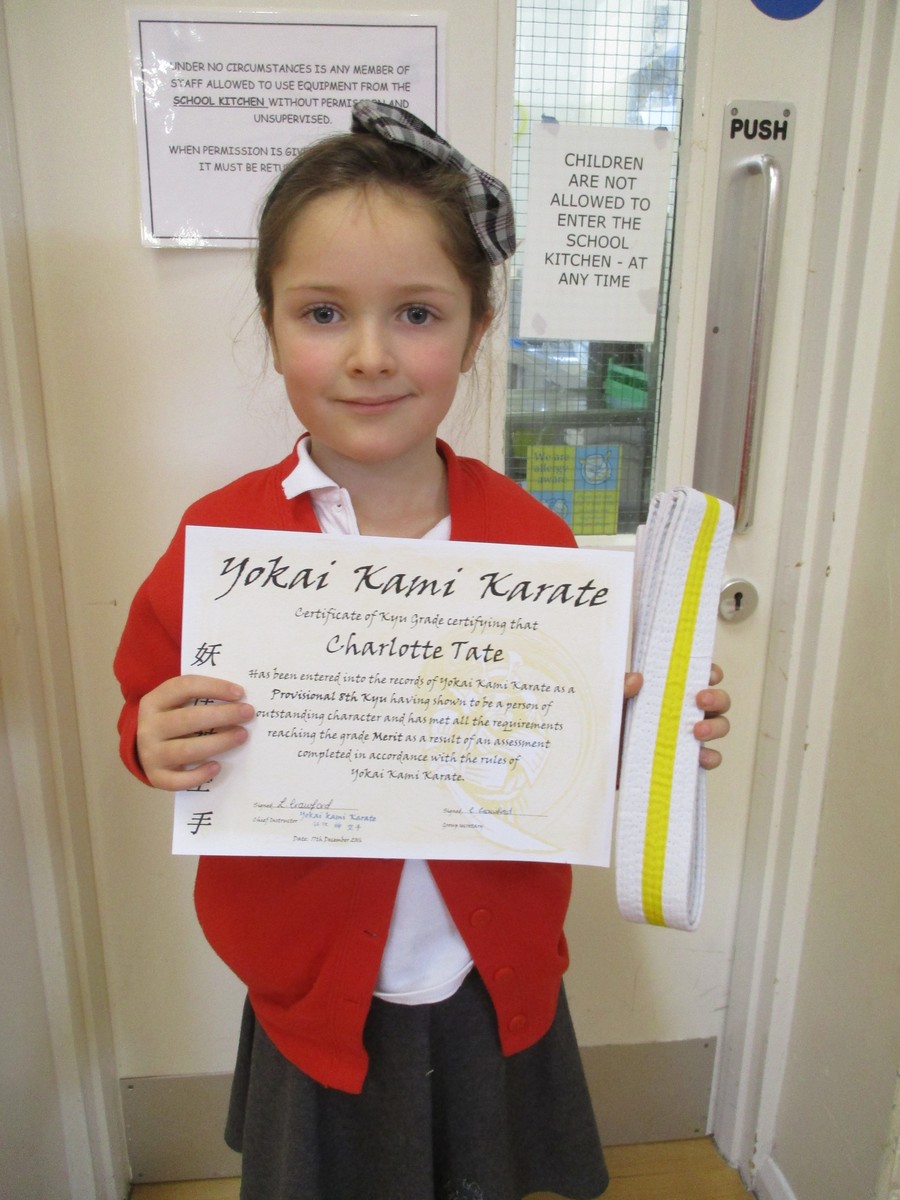 Friday 6th January 2017
Belle shared her dancing and karate certificates with us, well done!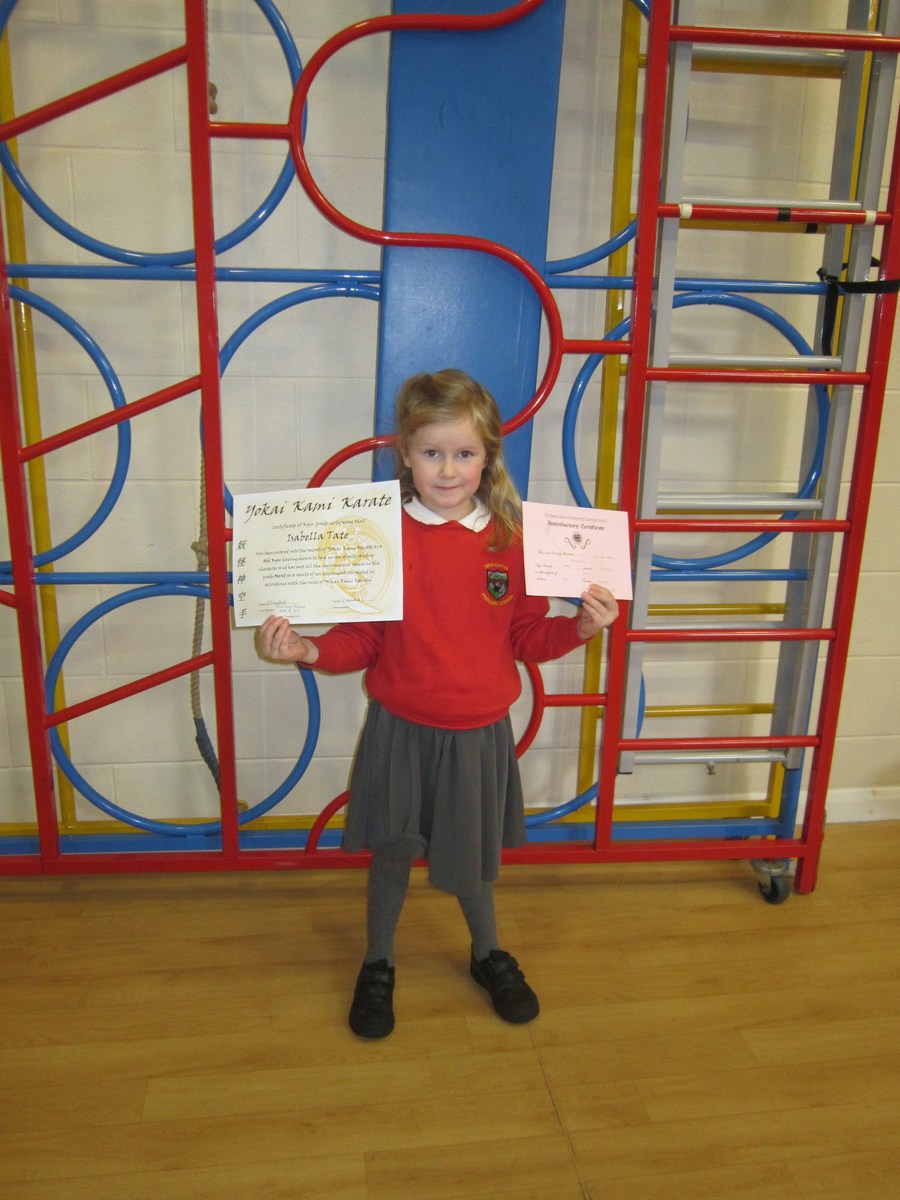 Tuesday 20th December
No Celebration Assembly this week but a special mention to Erin as she received a Karate medal at her club this week. Well done and keep it up!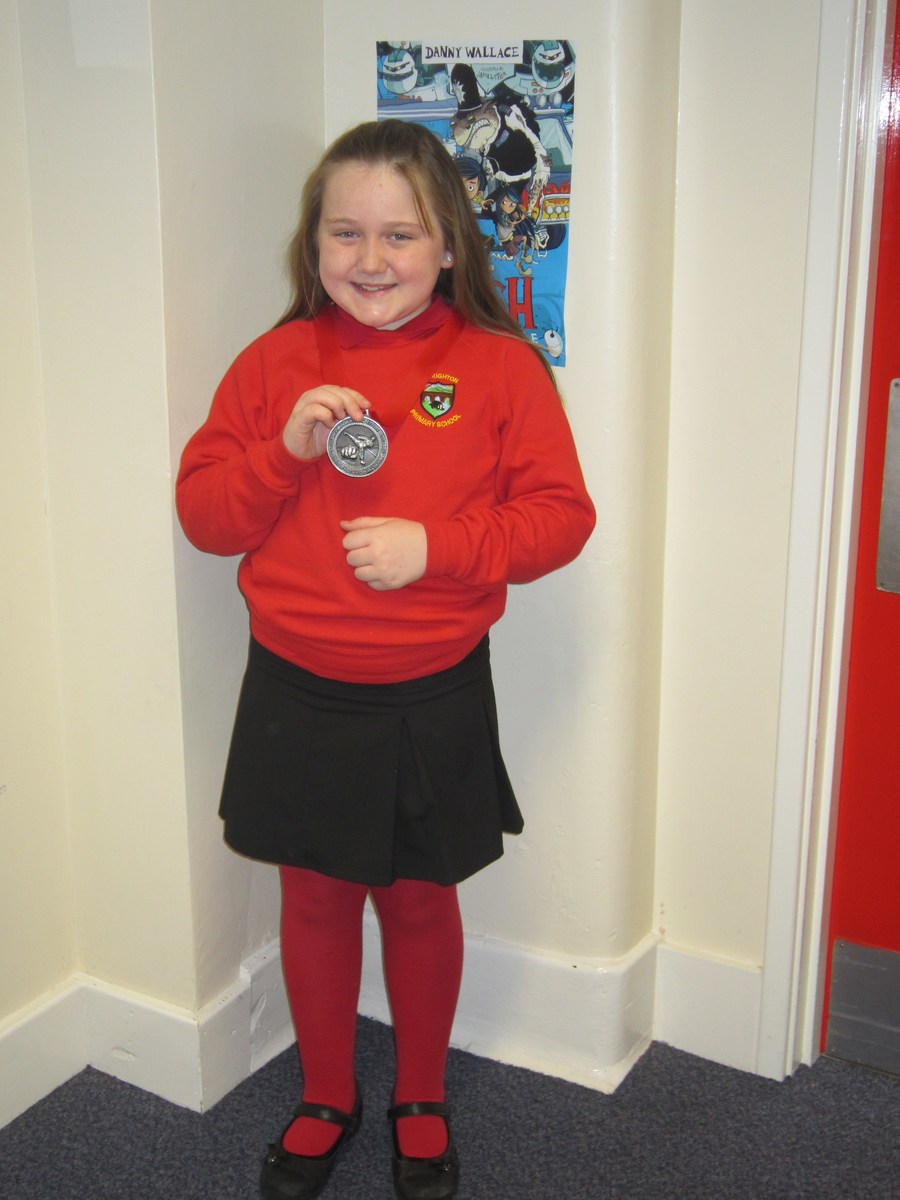 Friday 16th December
We didn't have a Celebration Assembly today as Nuresery, Reception and KS1 children were at Trotters for the day so we had a small celebration during lunchtime.
Friday 2nd December
Mr Rooney and Mr McNichol from the Rotary came to Celebration assembly to present prizes from their KS1 painting competition and their KS2 writing one.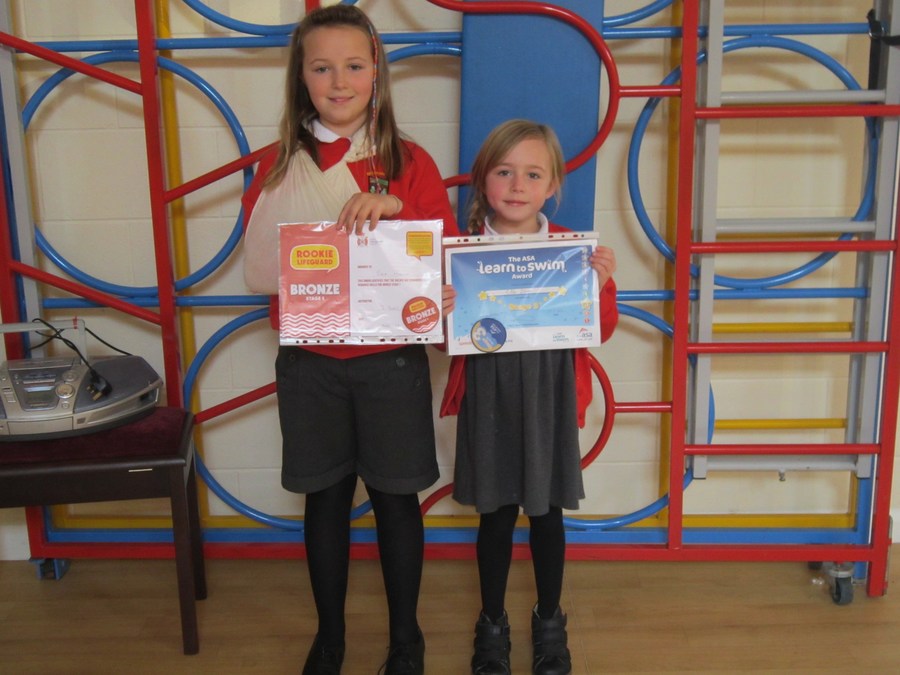 Well done to Ella and Isla for their swimming awards!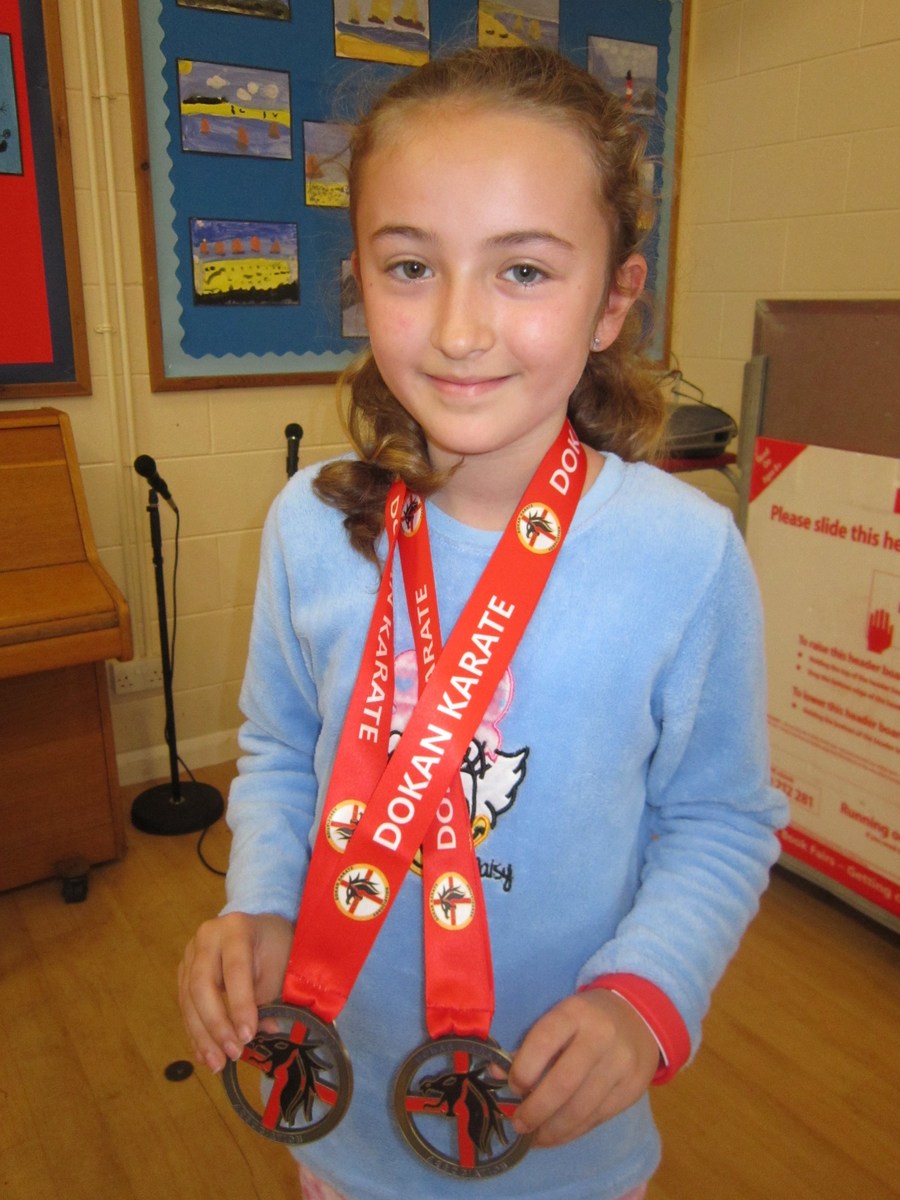 Well done to Leigh who was awarded her Karate medals during assembly.