2018 - 2019
Thursday 11th October
Oliver was very proud of his rugby trophies. Samson has been very busy and showed his rugby trophies, swimming certificates and some pictures he has modelled in for Marks and Spencer's and Boden!
Thursday 4th October
Tomorrow is Harvest festival in church. Reception children will be at the forest so they did their harvest song in Celebration assembly today and it was lovely!
Friday 14th September
Well done to Elliot and Faye who have been voted by staff to undertake the role of Head Boy and Head Girl in school.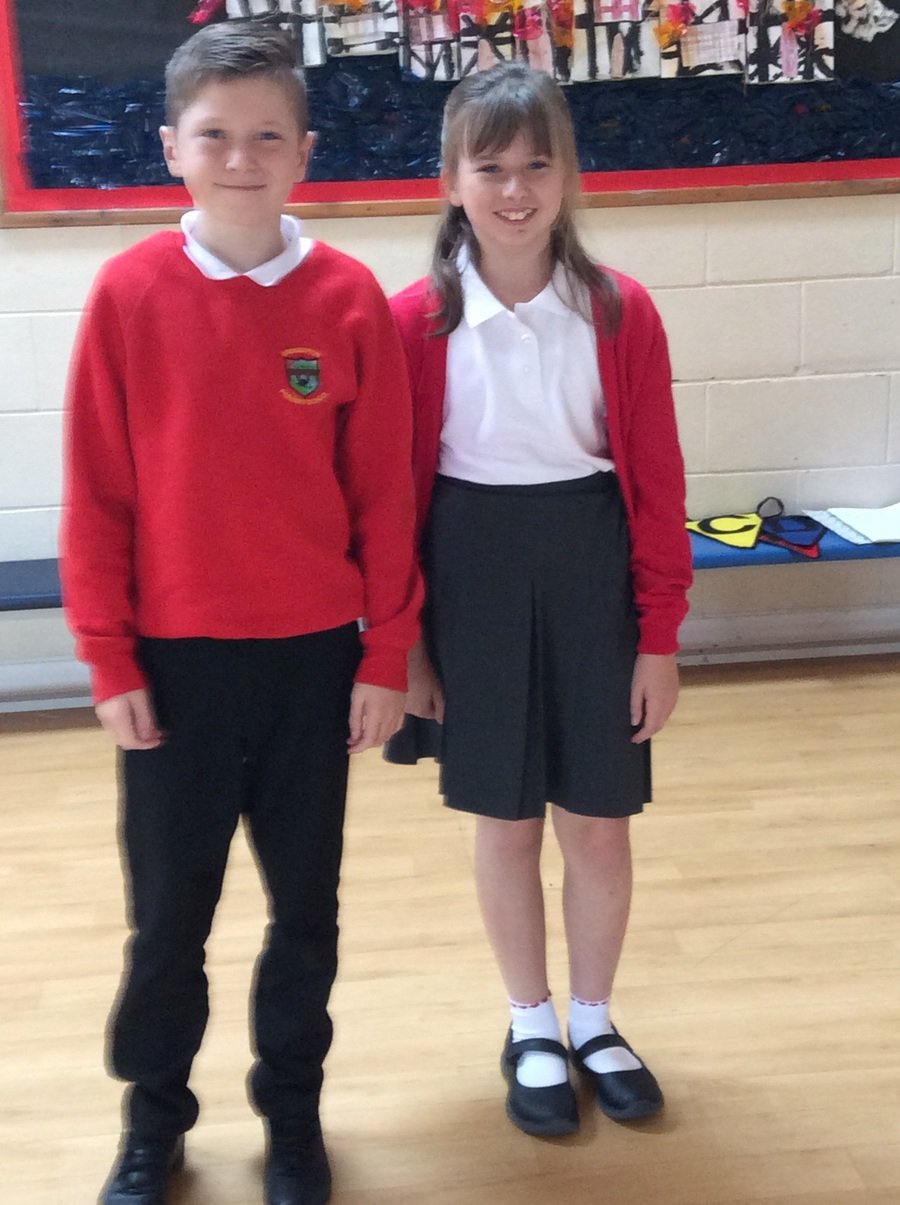 Bea showed off her medal for being part of the Lakeland Cycling Club.