Celebration Assembly
2017 - 2018
Friday 1st December
Lots of children were awarded Mathletics certificates in recognition of all the hard work the are doing at home with their maths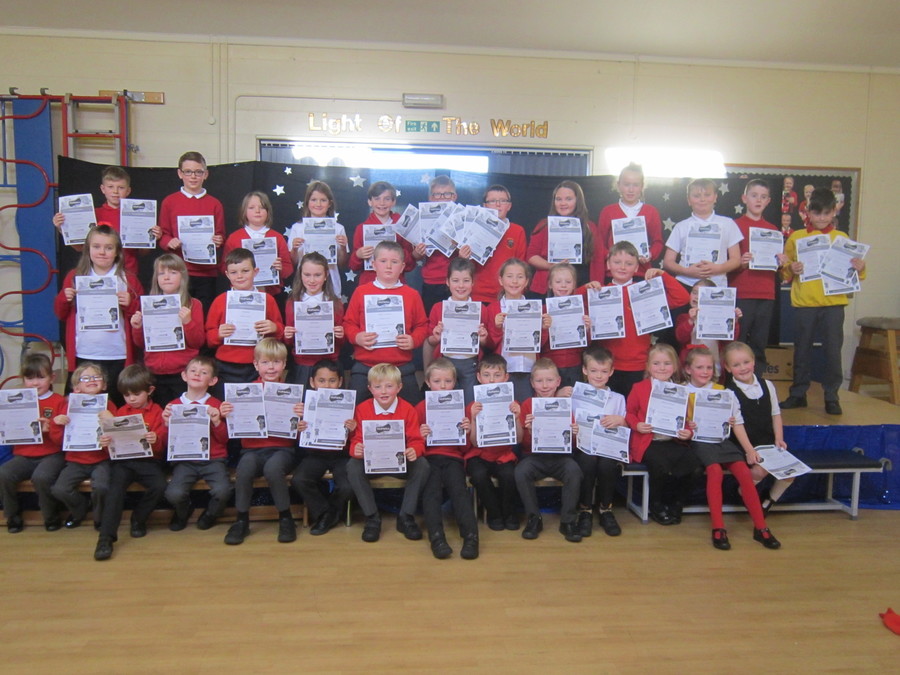 Eleanor received a swimming award and Ella some Helen O'Grady drama certificates. well done to them both!
Members from Cockermouth Rotary came today to award the prizes for the writing and art competitions they recently organised for the Cockermouth Consortium of schools. We were delighted that out of over 100 entries in the writing section, Zach in Year 6 was the winner and will now go forward to the Regional Rotary Competition!
Class 6 led an excellent assembly this morning all about WW2 and particularly life as an evacuee.
Well done Callum on his Rugby awards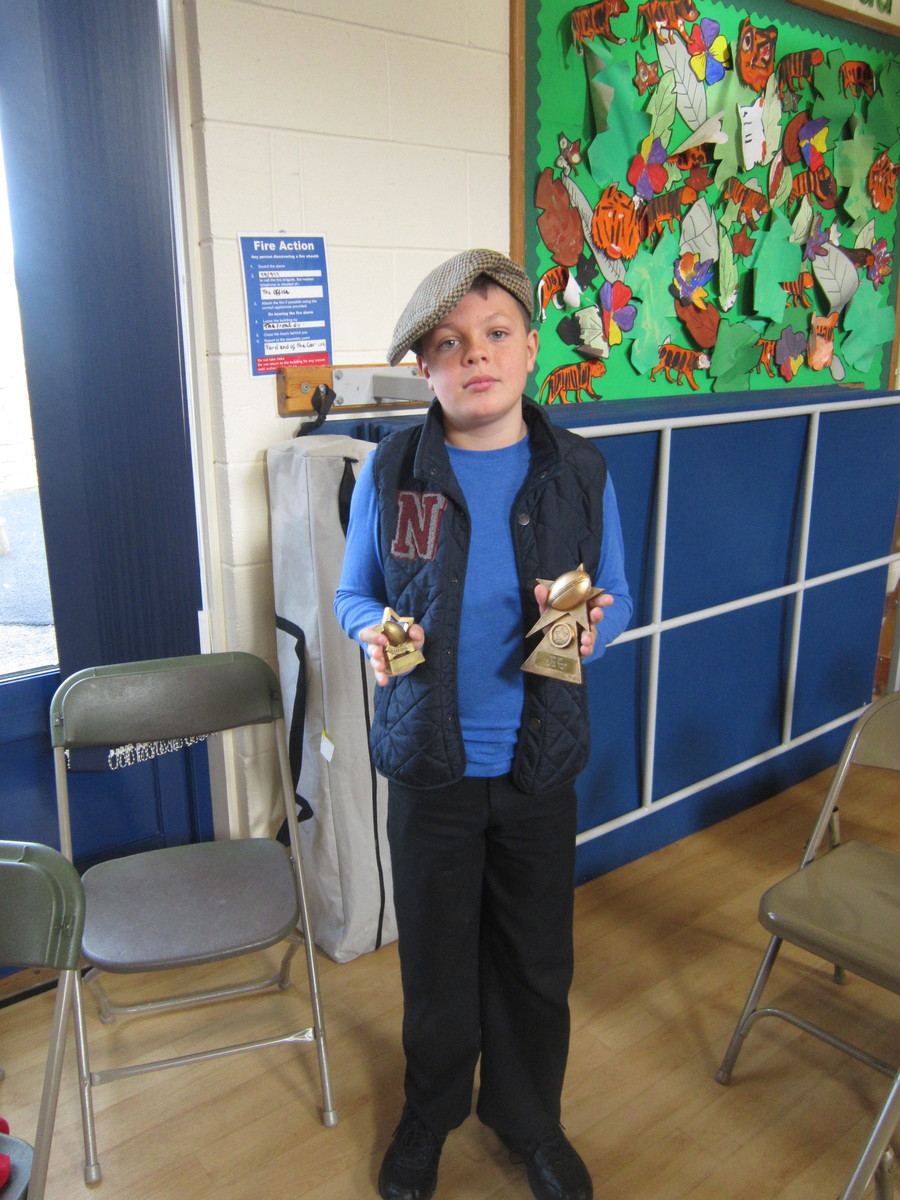 Friday 3rd November
Shay with his Rugby awards