Celebration Assembly
2017 - 2018
Children from book club recommended some great reads for everyone.
Some School Council children, who are our sports reps, shared their plans to buy new goal posts for the yard.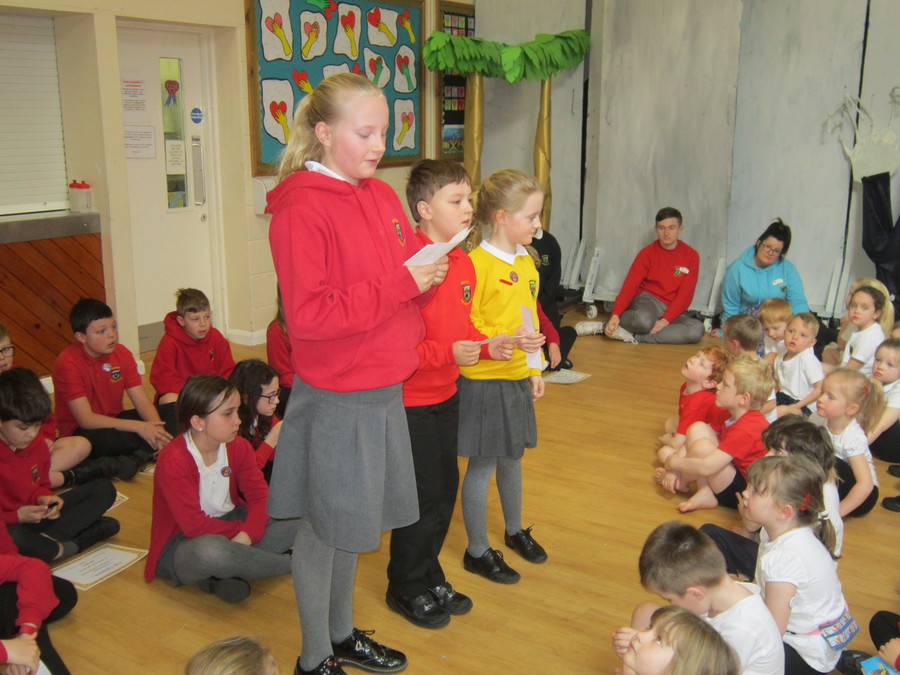 Tia and Owen were the highest point scorers for Mathletics this week so well done to them and keep it up!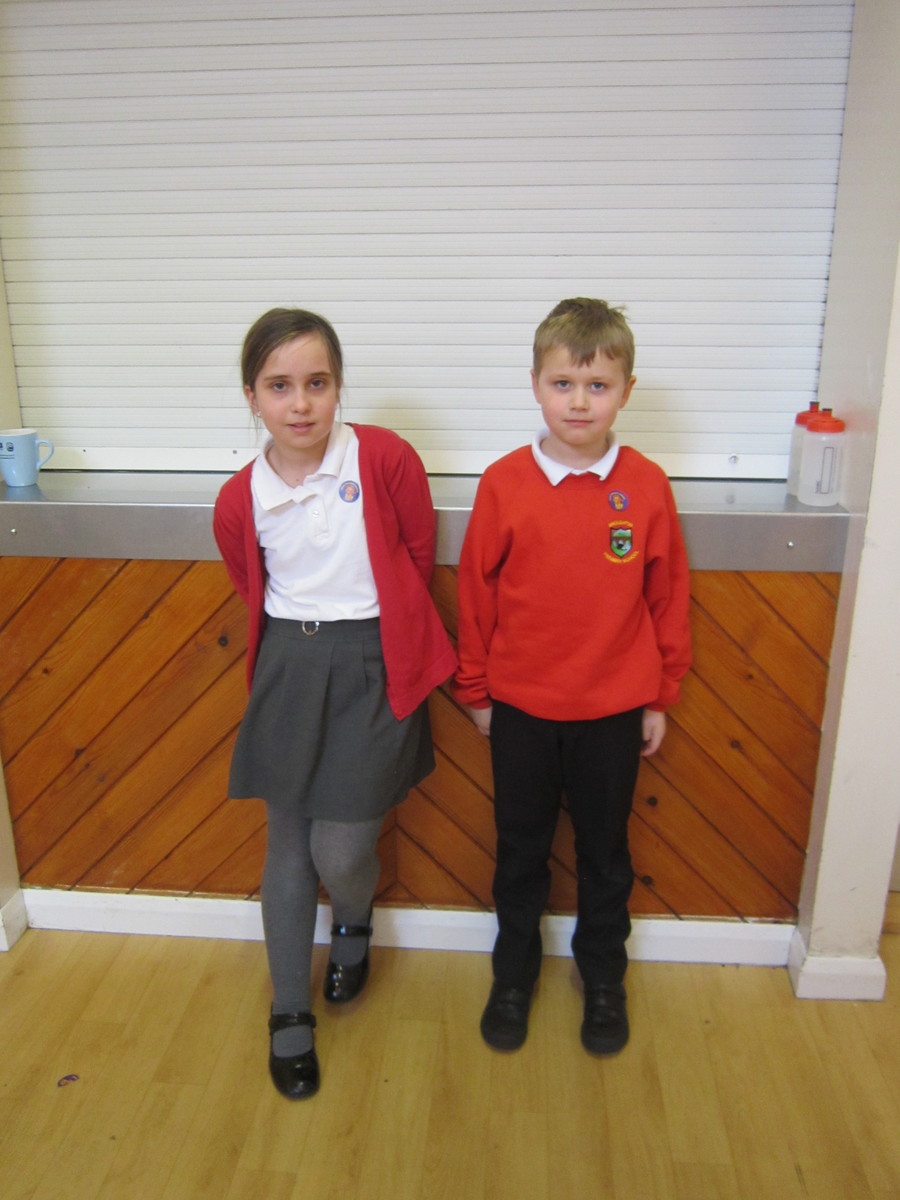 More Year 6 children who have been awarded their pen licences, which means they can now use pen in almost all their written work. Well done!
Year 2 wrote some great re-counts this week which they came to share with me. Here are just a few of them with their stories we shared in assembly.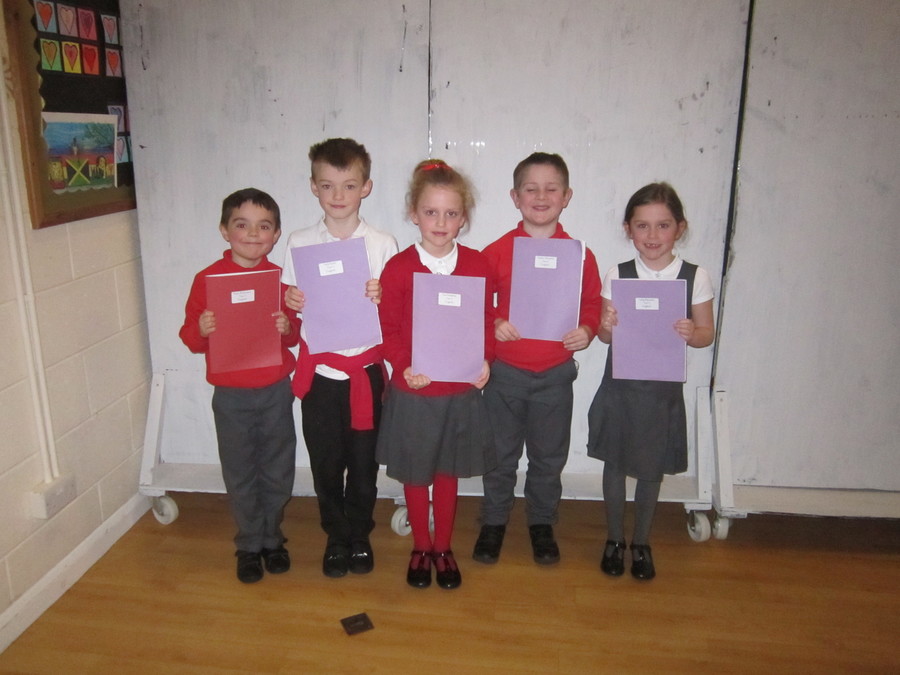 Well done to Chloe in Nursery for winning the best dressed prize during our World Book day this week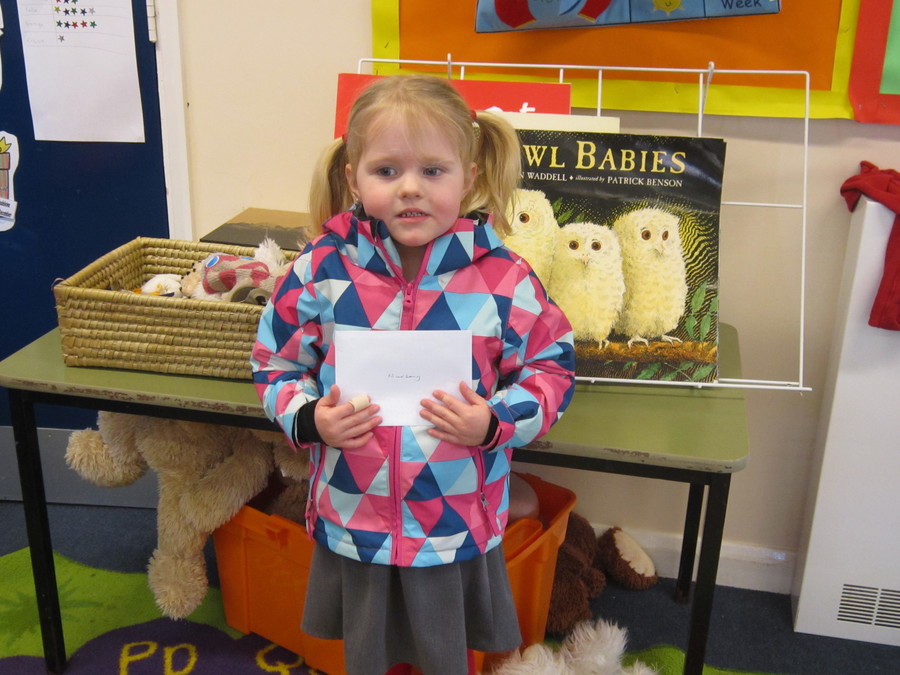 Ella received a certificate for drama and her horse riding at The Calvert Trust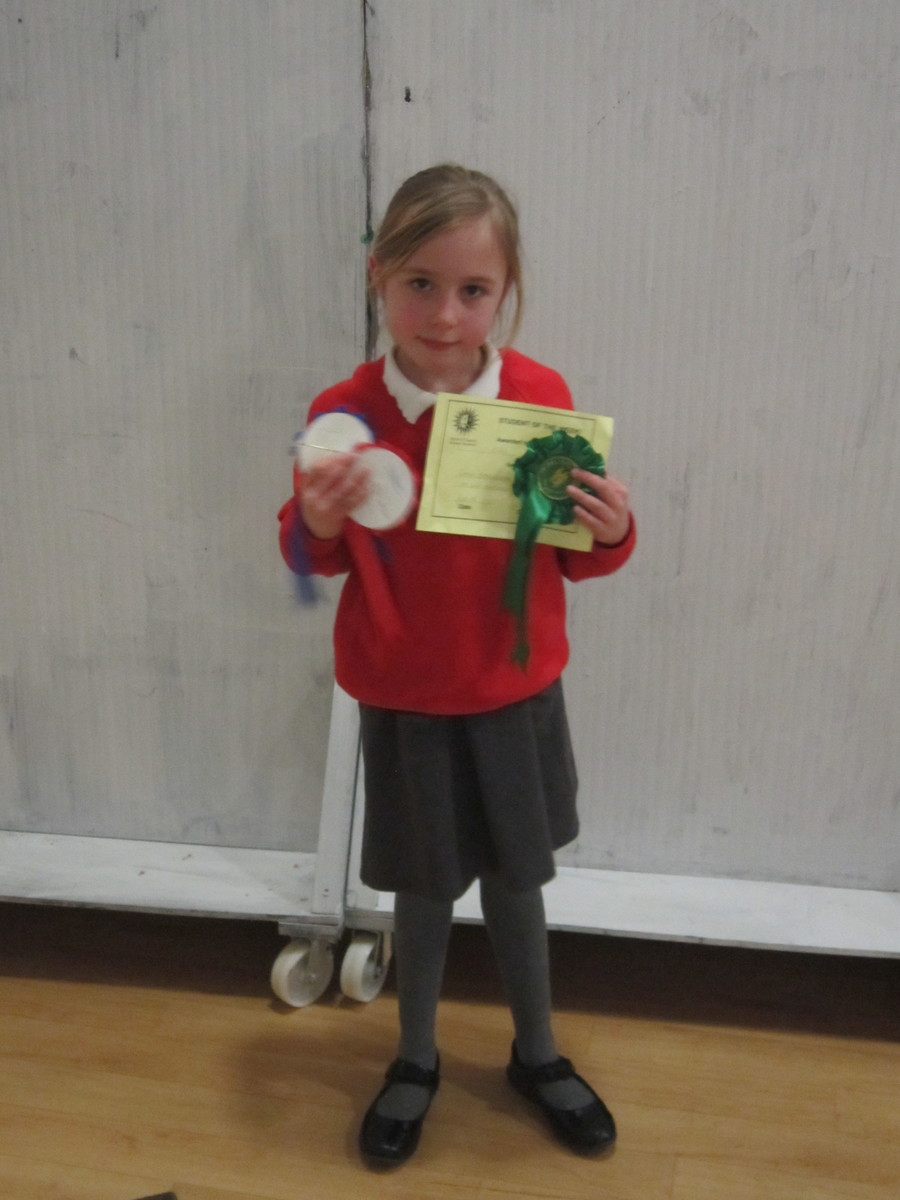 Friday 23rd February
Well done on gaining your swimming certificate Isabelle!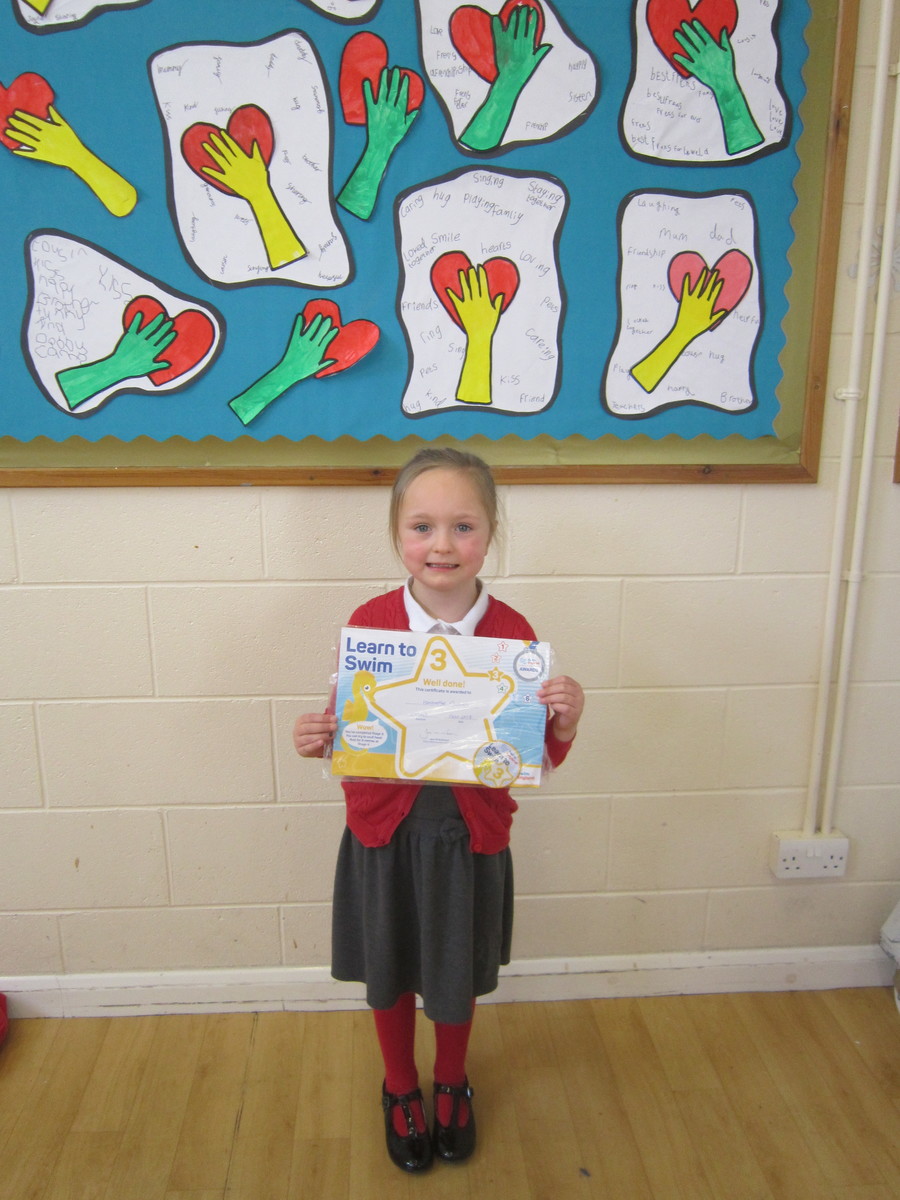 Friday 9th February
Well done to the children in Class 6 who earned their level 2 Cycle Wise certificate.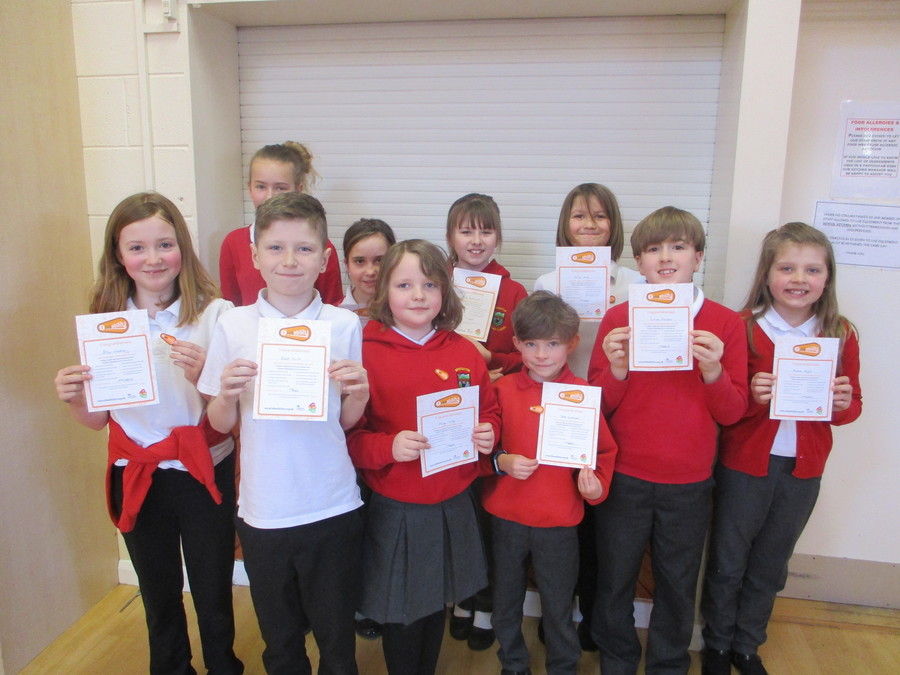 Friday 2nd February
Well done to our boys 7 a side football team on reachiong the final of the annual Sands Football Competition, a great achievement!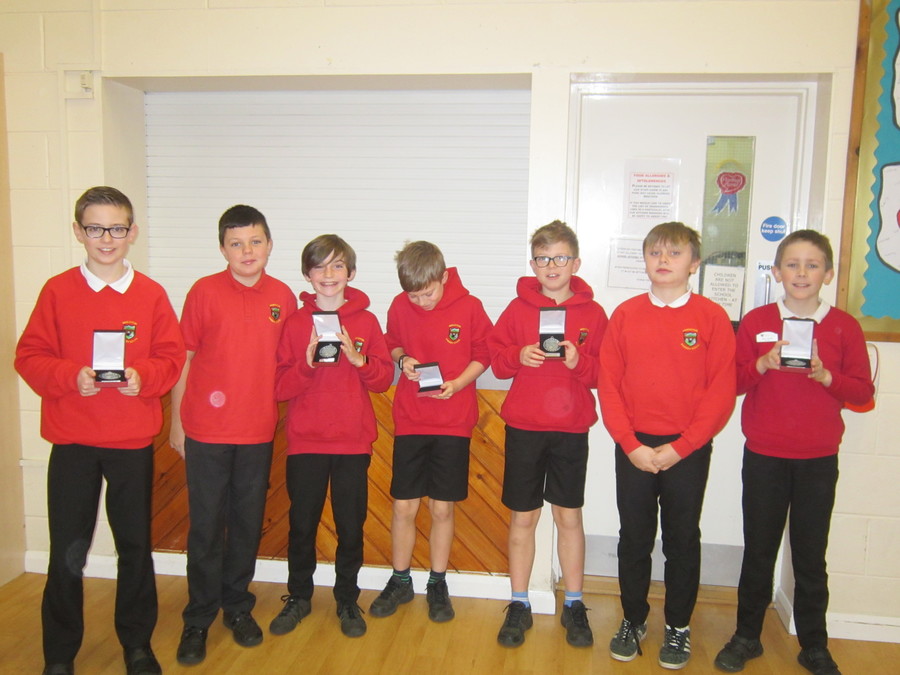 Our mixed football team who took part in the local Cockermouth Football Tournament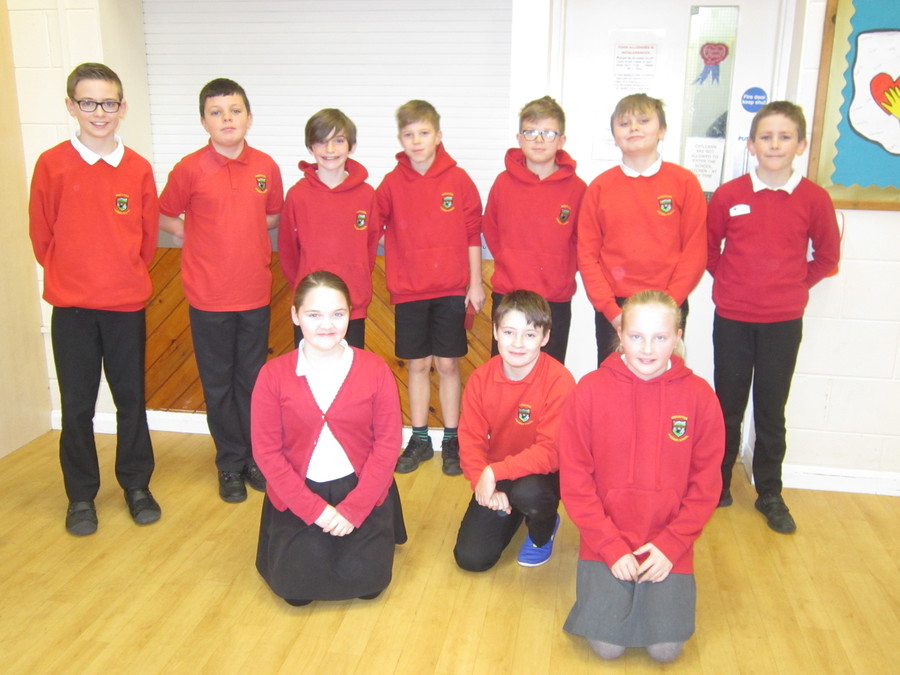 Friday 26th January
Class 4 led our assembly today and shared their work from Literacy on The Dark.
Friday 12th January 2018
Lots of great swimmers celebrating in assembly today!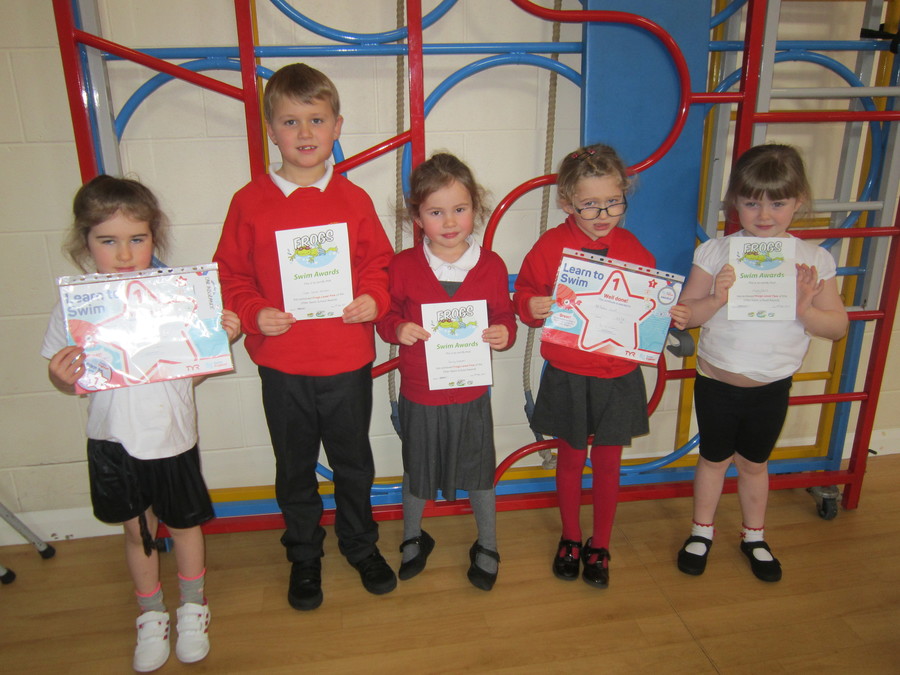 Friday 1st December
Lots of children were awarded Mathletics certificates in recognition of all the hard work the are doing at home with their maths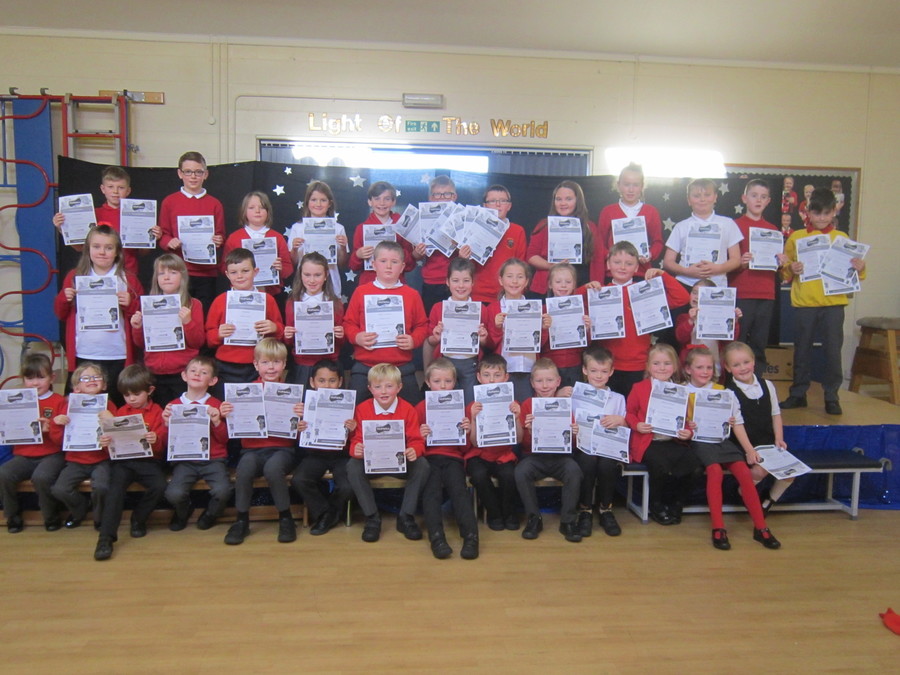 Eleanor received a swimming award and Ella some Helen O'Grady drama certificates. Well done to them both!
Members from Cockermouth Rotary came today to award the prizes for the writing and art competitions they recently organised for the Cockermouth Consortium of schools. We were delighted that out of over 100 entries in the writing section, Zach in Year 6 was the winner and will now go forward to the Regional Rotary Competition!
Class 6 led an excellent assembly this morning all about WW2 and particularly life as an evacuee.
Well done Callum on his Rugby awards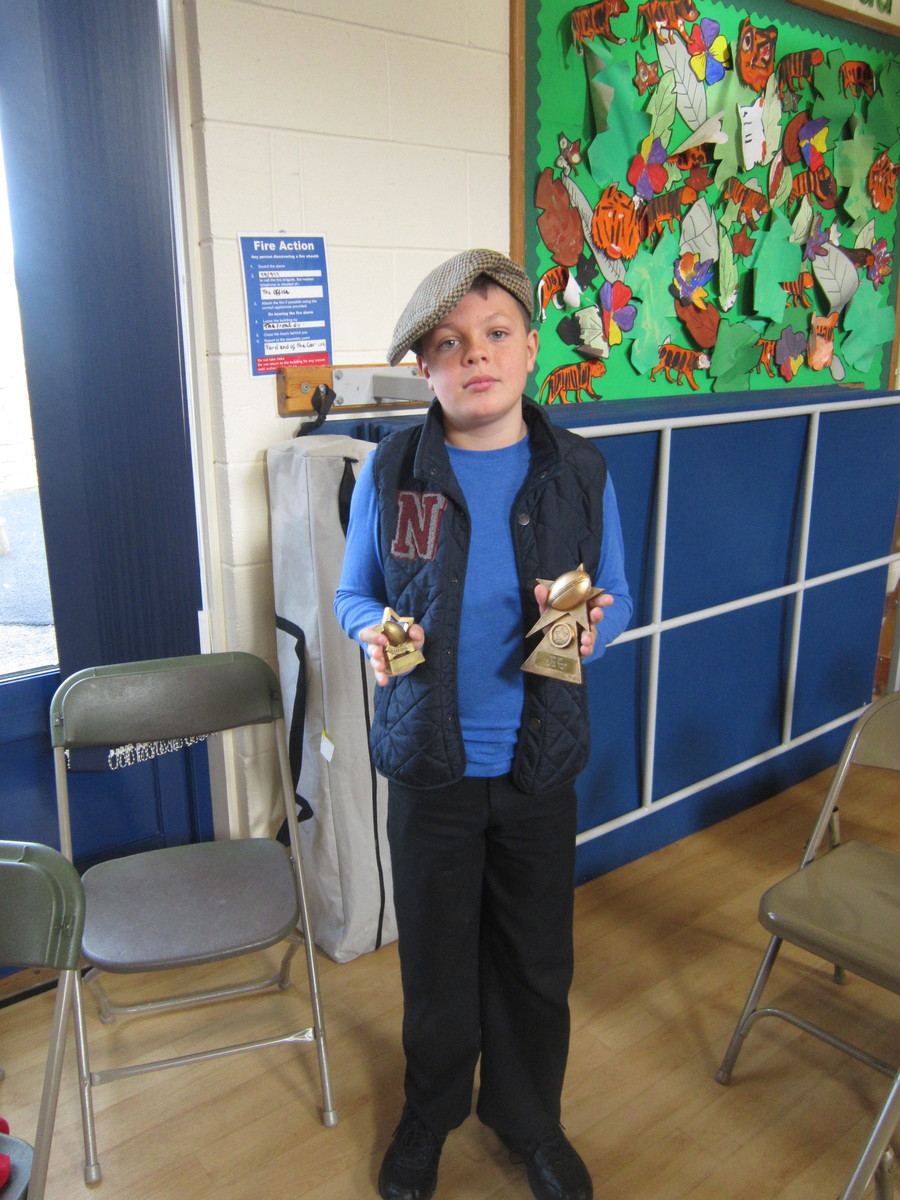 Friday 3rd November
Shay with his Rugby awards