Topic
We made some rock buns from a recipe published by The Daily Telegraph in WW2. We found they made substitutions for some things that were rationed. We had to use apple sauce instead of eggs! Here we are making the buns and then tasting them. You will see there are some mixed reactions!
Wow!!! How fantastic do our World War II projects look on the new class display! We have all worked so hard and this really shows in the quality of our work. Some of us created informative PowerPoint presentations too.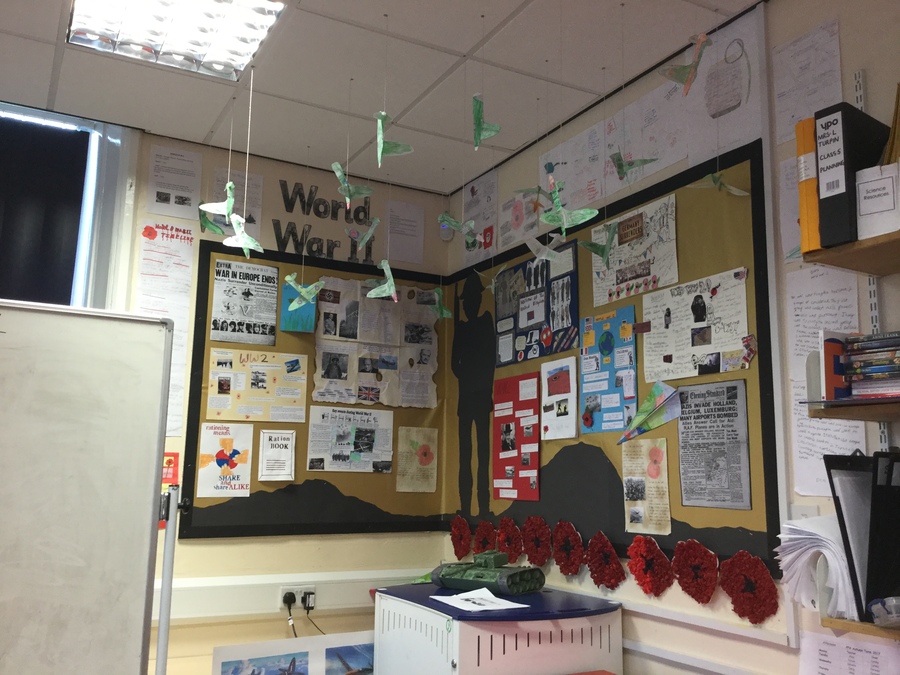 Showing our fantastic topic projects on World War II.
Making poppies for Rememberance Day.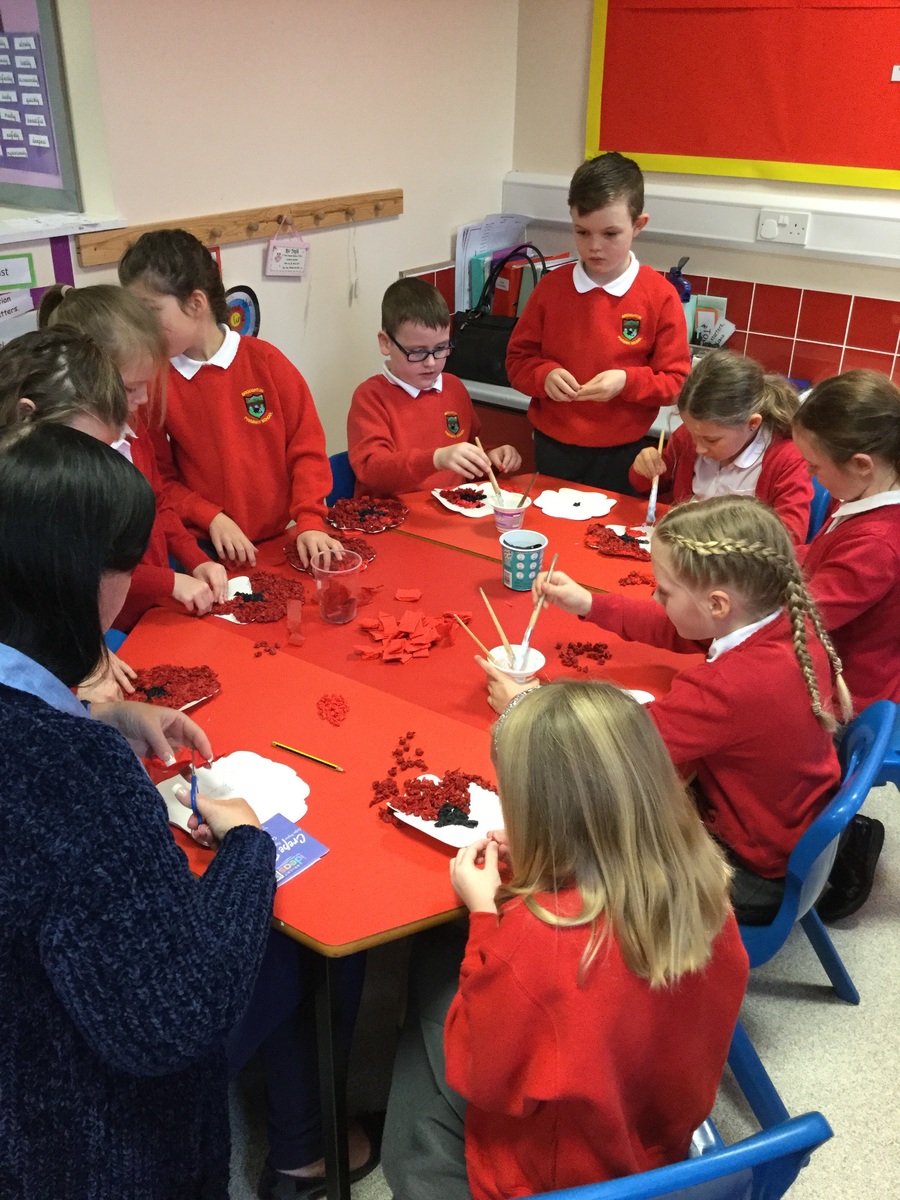 All Around the World
The children created their own weather reports and presented them to the class.