We took part in the whole school egg dump and brought in eggs we'd decorated at home.
American School Link
We video called Mrs Lee's class in America to ask questions about their school and how they celebrate Easter.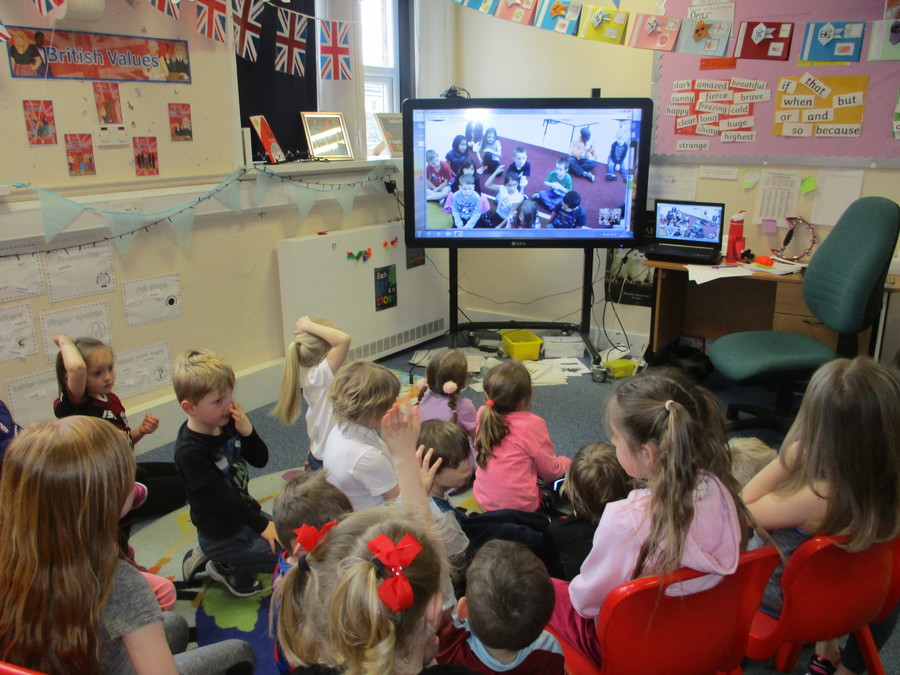 Sport Relief
We all came to school in our sporty clothes to raise money for a great charity. We even did a HIT session with Miss Eve to get our steps in.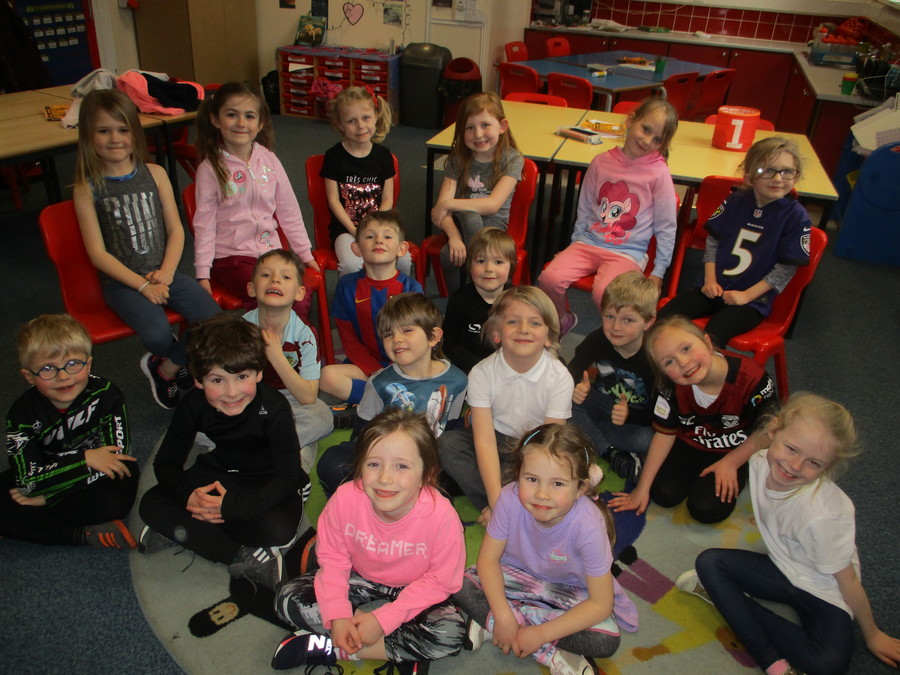 NISCU
We enjoyed our Easter puppet show.
We celebrated World Downs Syndrome Day by wearing odd socks and silly socks. What a colourful day in school.
Natwest Money Sense
We had some lovely volunteers in to join us for some workshops. We learned about what we can do with our money and how much things cost.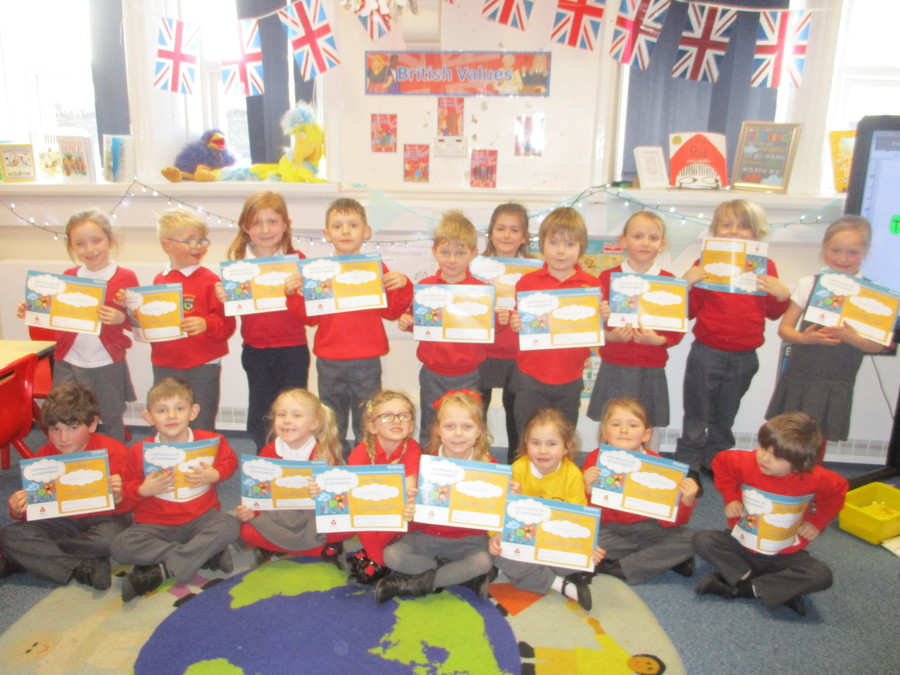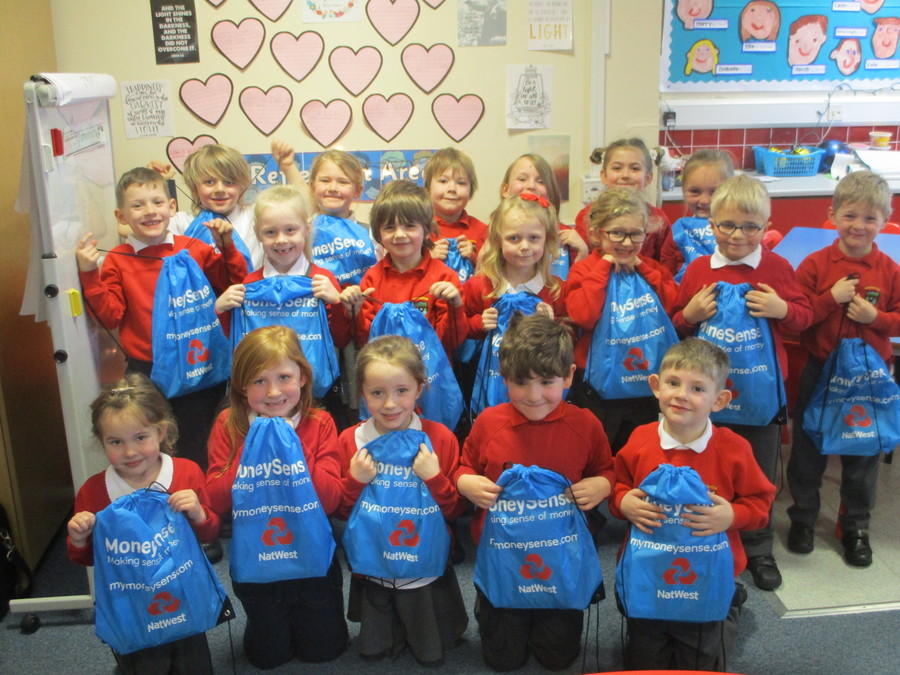 World Book Day
After rescheduling because of the snow, we had a fantastic day! Can you spot any famous book characters?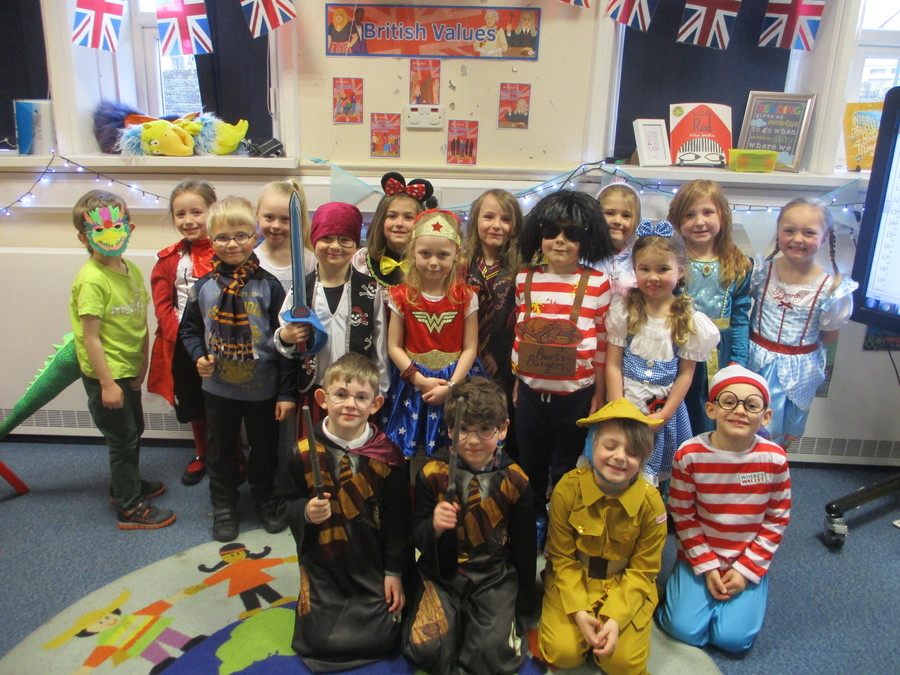 Helen O'Grady Visit
Beck from the Helen O'Grady Company came to visit us. She is a drama teacher and we had a fantastic time practising our projection and articulation skills. We even created our own play all about a picnic!
The New Bookshop
We went to the bookshop to collect our book for this month. We really enjoyed listening to stories and having a look around the shop.
Love
Our reflection theme this half term was 'love' which culminated in our parents writing us love letters. We really enjoyed finding out why our parents loved us.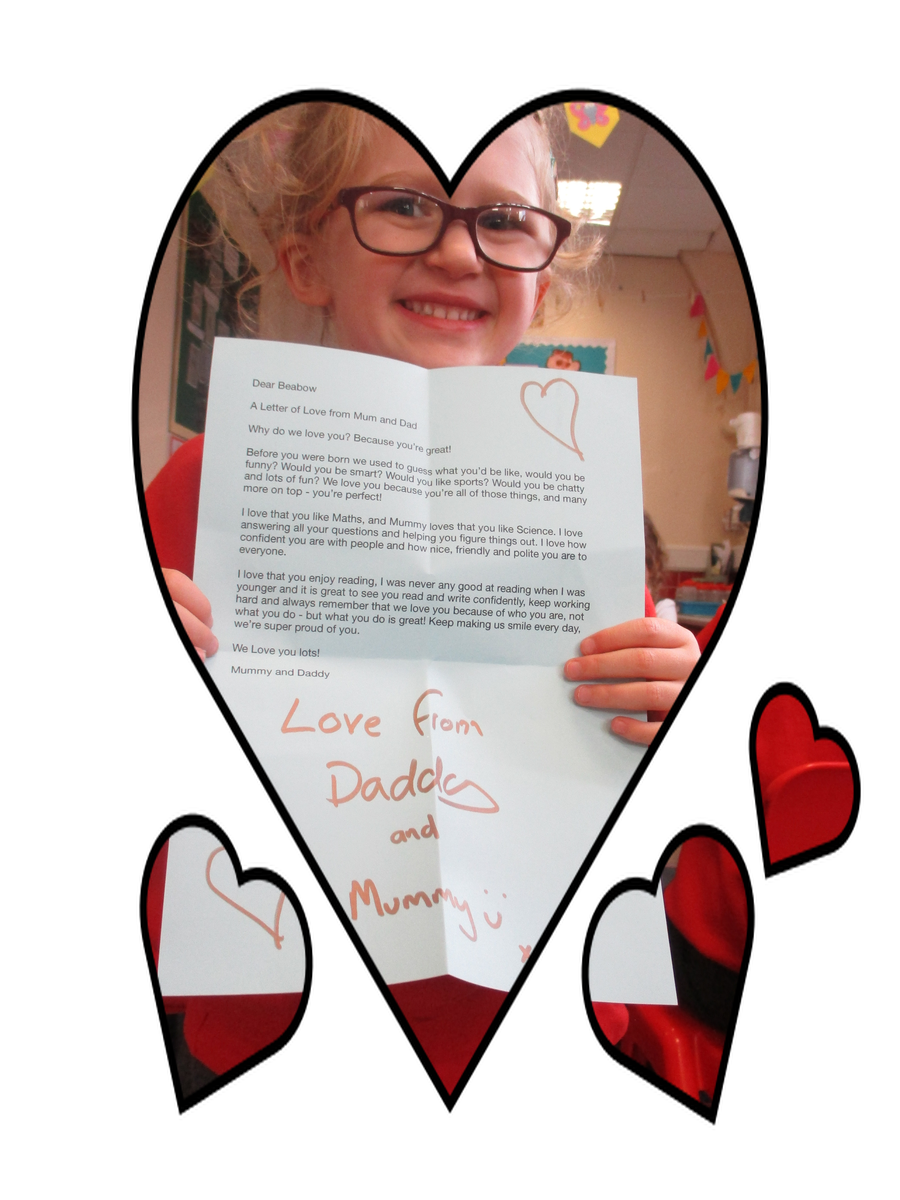 Find out what we've been getting up to during science week.
Christmas Dinner
This year we had our own little Christmas party in our room. We made party hats and place mats.
Nativity
The children were fantastic. We are very proud of them all.
Lunchtime Activities
We received our certificates of participation! We love to take part in the games at lunchtime!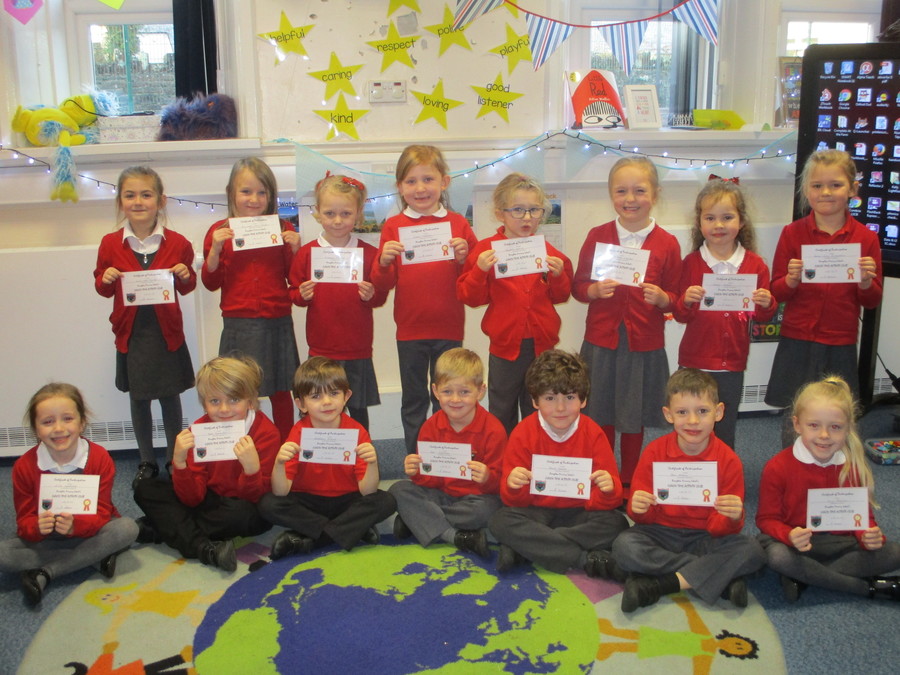 Kidsafe
We have completed all of the 'Kidsafe' lessons. We've learned how to keep ourselves safe!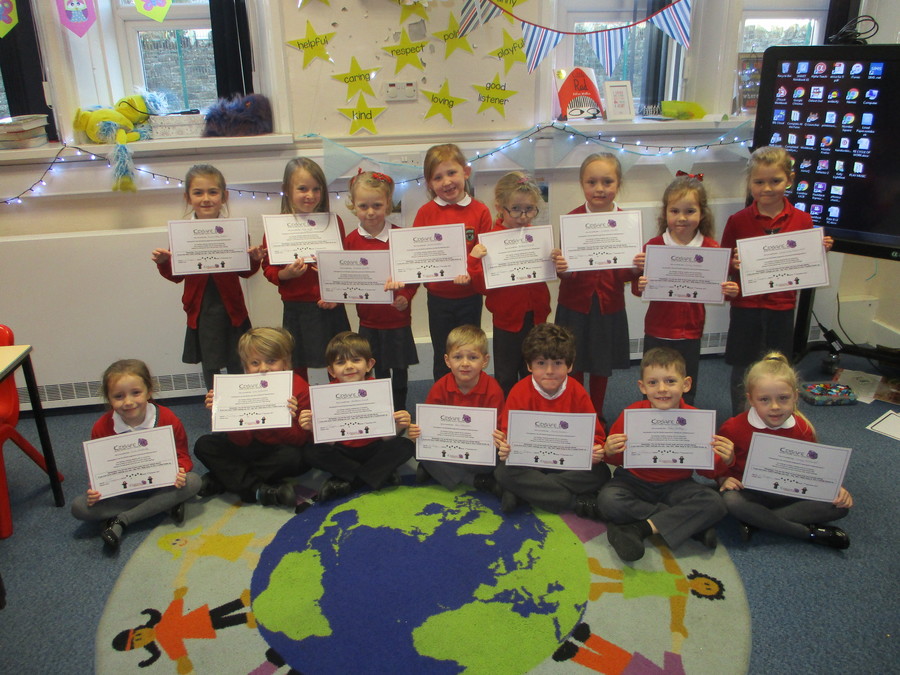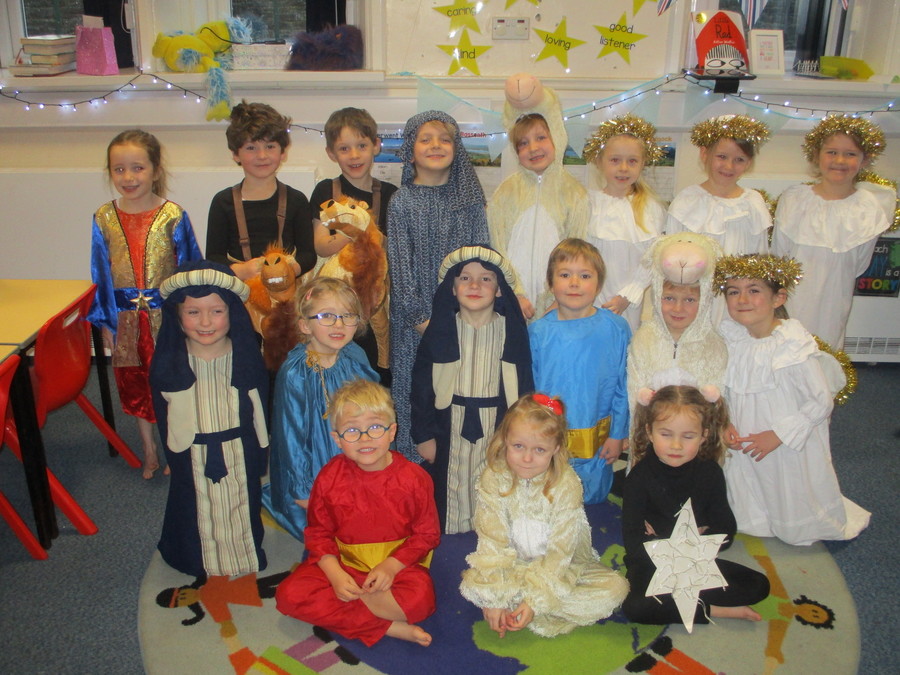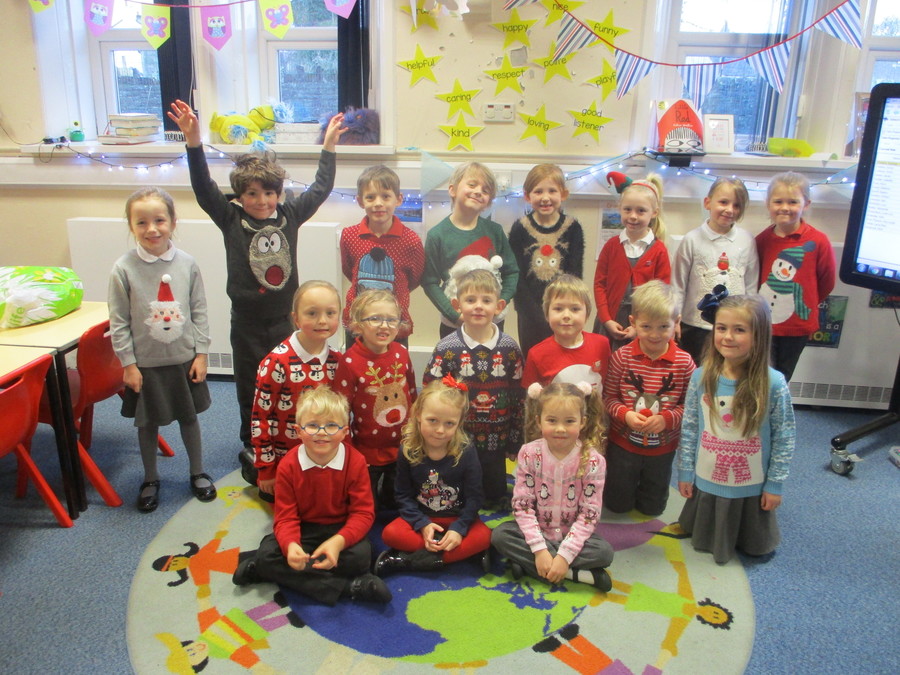 Christmas trip to the Gincase...
We had the best time at the Gincase. We got to see Santa and get a present! The children enjoyed playing on the soft play and feeding the animals.
Stranger Danger
We had two PCSOs come in to talk to us about stranger danger. We learned the difference between a good stranger and a bad stranger, and what to do in different situations.
Christmas Fayre
Lots of the children in our class came to the Christmas Fayre, it was lots of fun!
We've started rehearsals for our Christmas Nativity. We're working very hard!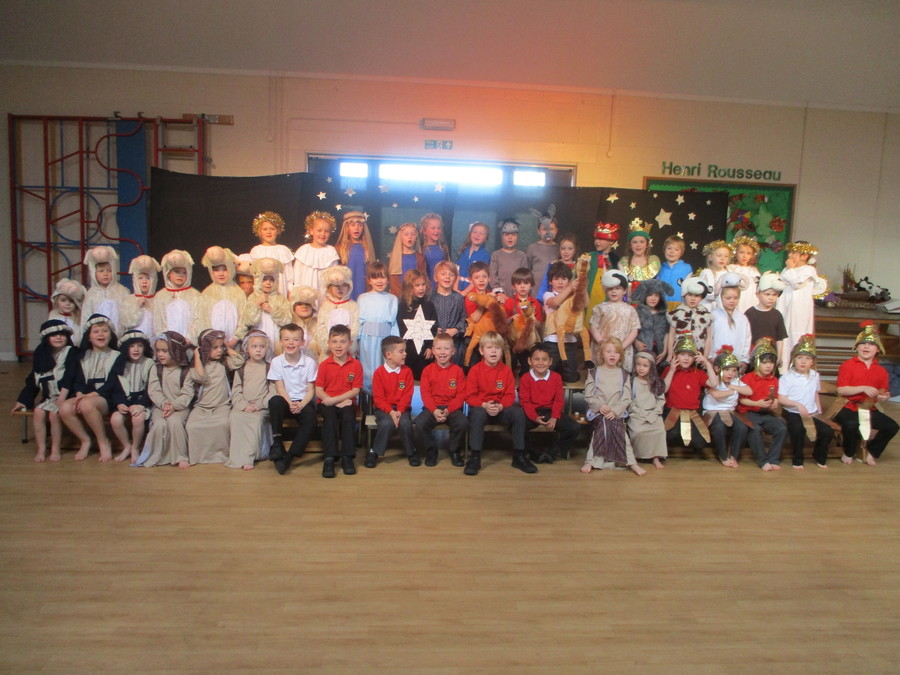 We had a very wet trip to Cockermouth library. We all got to take a book home and listened to Sheryl read us a story. We all hope to visit again with our families.
Children in Need
We got to meet Pudsey Bear! We all had to wear spotty clothes and we raised a lot of money for the charity.