We have been learning about new life and the Easter story. We had some bread and juice just like Jesus and his disciples did at the Last Supper.
Playing 'True or false' to see what we have learnt about the Easter Story.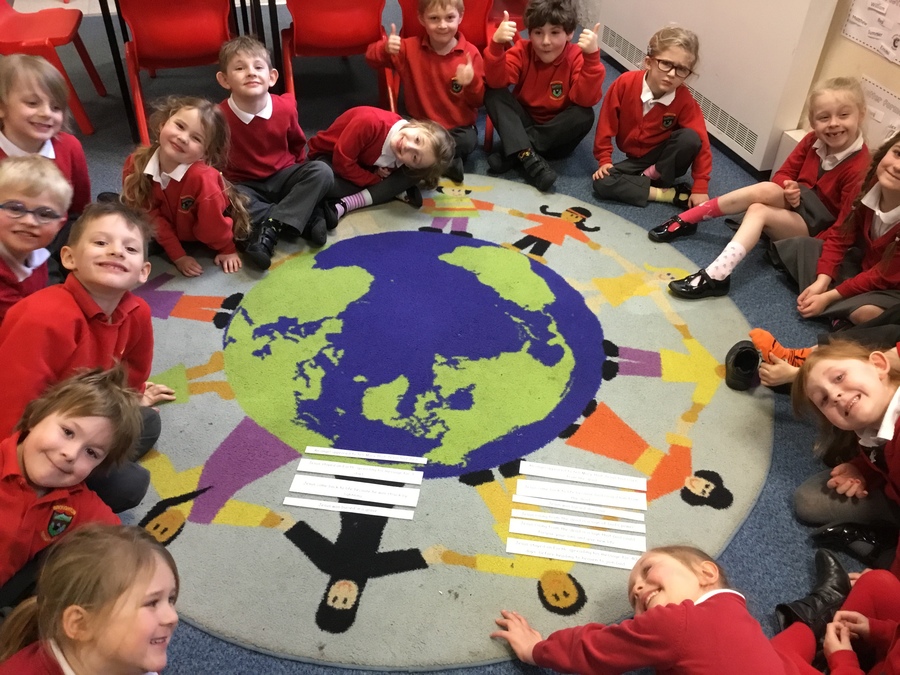 Jewish Homes
This half term we are learning about what you might find in a Jewish home.
The bread was delicious! We really enjoyed trying something we made ourselves.
We have been getting messy, making challah bread for the Jewish celebration of Shabbat.
We're beginning our unit by looking at our own houses and what makes them homes. We enjoyed getting involved in the making of the class display.
Giving and Receiving Gifts
Today we needed to use our thinking caps to guess what was hiding underneath a cloth on a table in our classroom. When the cloth was removed we found a beautifully decorated box wrapped in christmas paper. We then wondered what could be inside the box. Mrs Turpin let us all have a sneak peek and what a surprise it was inside. Can you guess what we saw? It was our reflections in a mirror.
We've been on a treasure hunt to try and find all the missing characters from an empty stable. We quickly recognised the empty stable must be from the Christmas story when the baby Jesus was born. We had so much fun!
We then created storyboards to retell the Christmas story. This was good practice for our cutting skills.
Some of us even built a new cost stable for the baby Jesus. What do you think?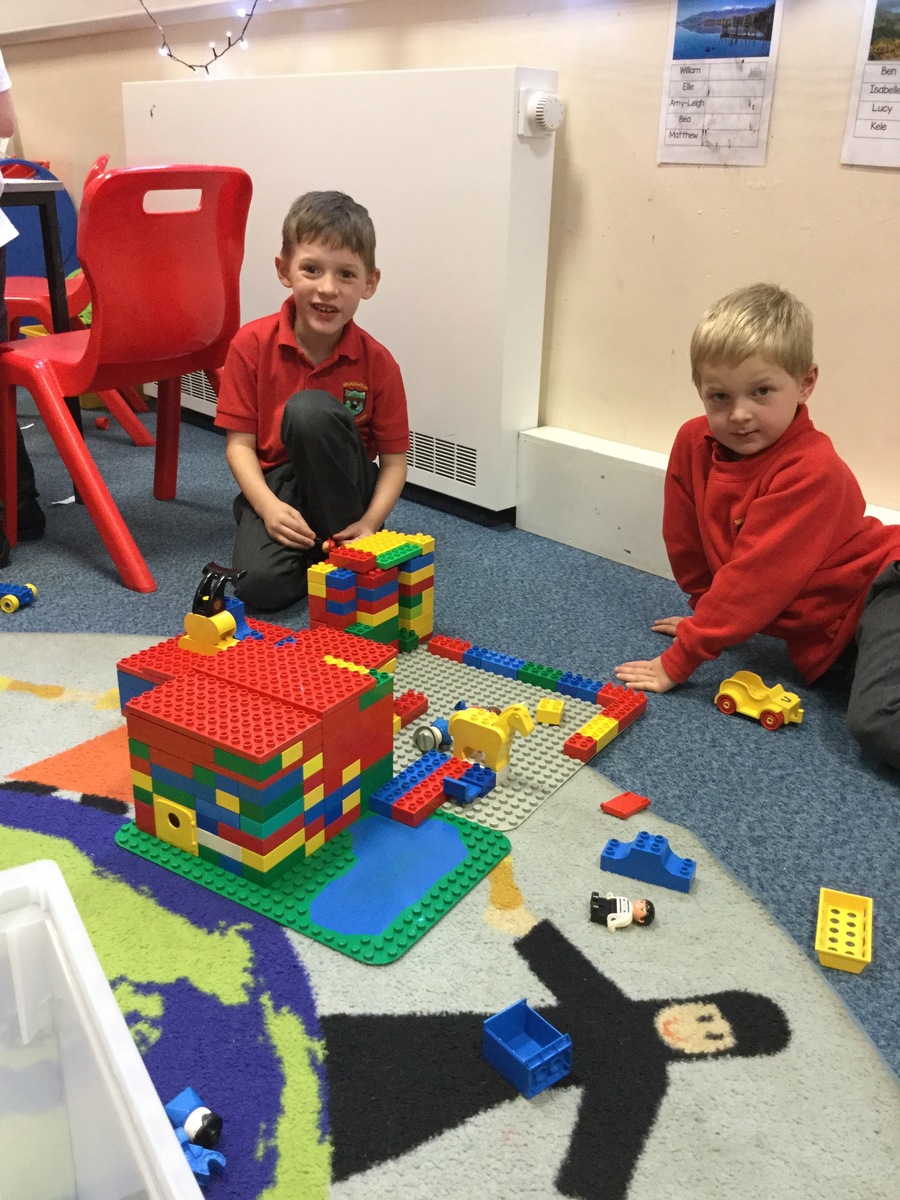 Jesus Through Stories
We have been looking at different stories about Jesus and learning all about the different 'Miracles' he carried out. We Worked hard to create storyboards the retell the story of 'The Calming of the Storm' and some of us helped to build a strong boat to help Jesus and his disciples across the seas of Galilee.
Mrs Turpin has been giving us clues about a story we are using to learn about Jesus. She showed us pictures from the story and we tried to identify how the pictures might link to each other. We are very proud of our work.