7.2.19. United Utilities water workshop
05.02.19. Safer Internet Day
Detective Inspector Gemma Hannah visited our class to talk to the children about how to keep safe on the internet. She discussed issues such as permission and consent and about the possible consequences of sharing things on the internet without permission. Our children now know that they should always be kind when unsing the internet, always speak to a trusted adult if they are unsure about something online, never give personal details away and never, ever arrange to meet anyone in person.
23.1.19. A visit from the Mayor of Cockermouth
Congratulations to all children in Class 6 again for achieving their Strive for 5 reading this half term. They walked into the magical land of Narnia this morning for a cosy cinema experience. Well done class 6!
Congratulations to our first top reader of the class for the author of Michael Morpugo! I'm sure he will enjoy his prize over the Christmas break as it was already on his Christmas list.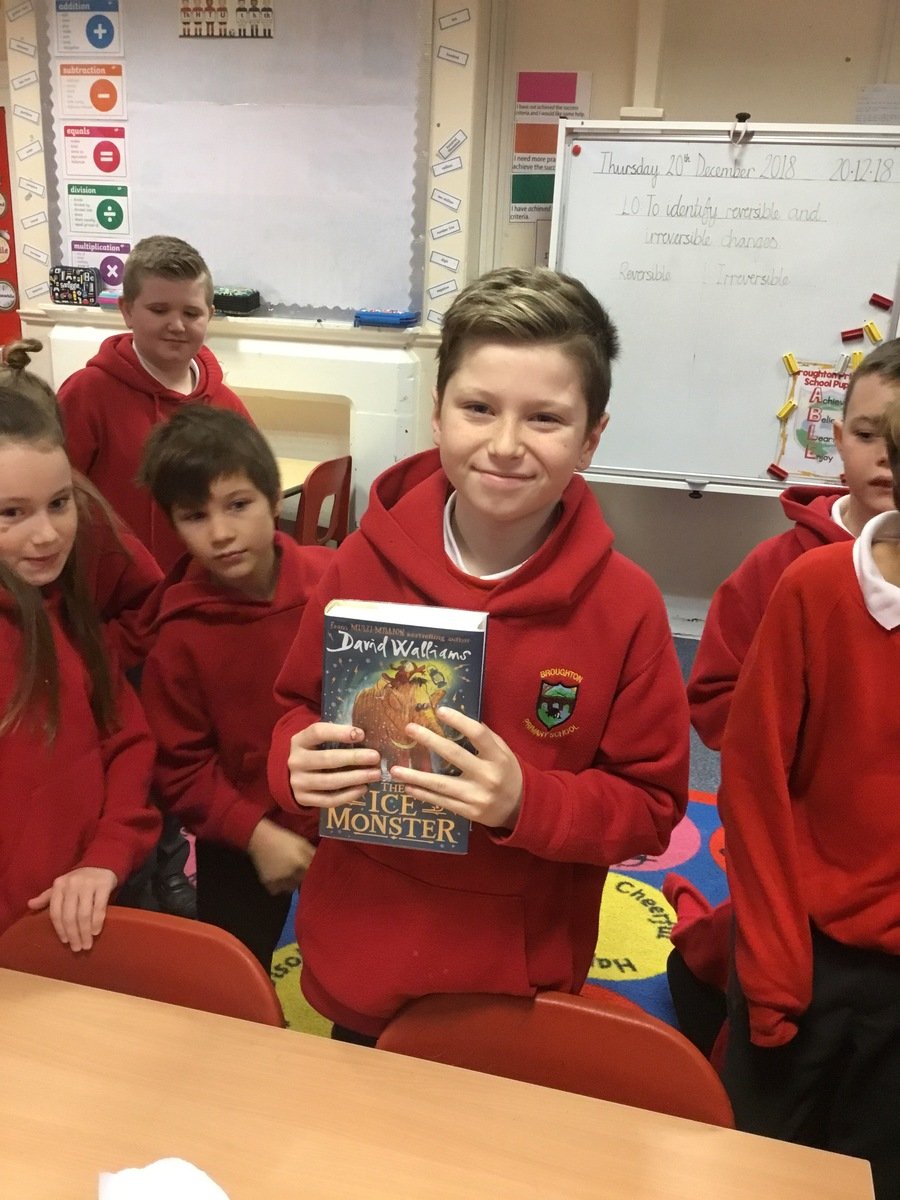 14.12.18 Save the Children Christmas Jumper Day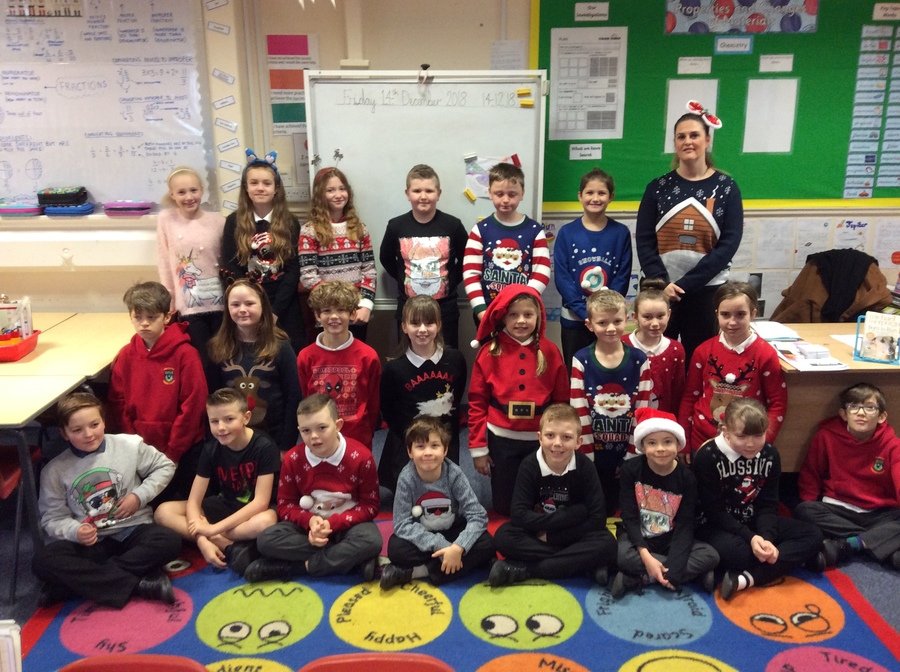 3.12.18 Year 6 supported the NISCU group in a special assembly about Christmas.
30.11.18. Tommy Talks Workshop
We enjoyed studying and handling a variety of WWI artefacts including shrapnel fragments, rifles and clothing. We heard recounts of what life was like for a soldier living through the war. The children in Class 6 asked some excellent questions and shared their own knowledge of the war.
29.11.18 Making cakes to sell at the Christmas Fayre this evening...
29.11.18 Class assembly
A huge well done to all Class 6 pupils on a super class assembly based on World War One!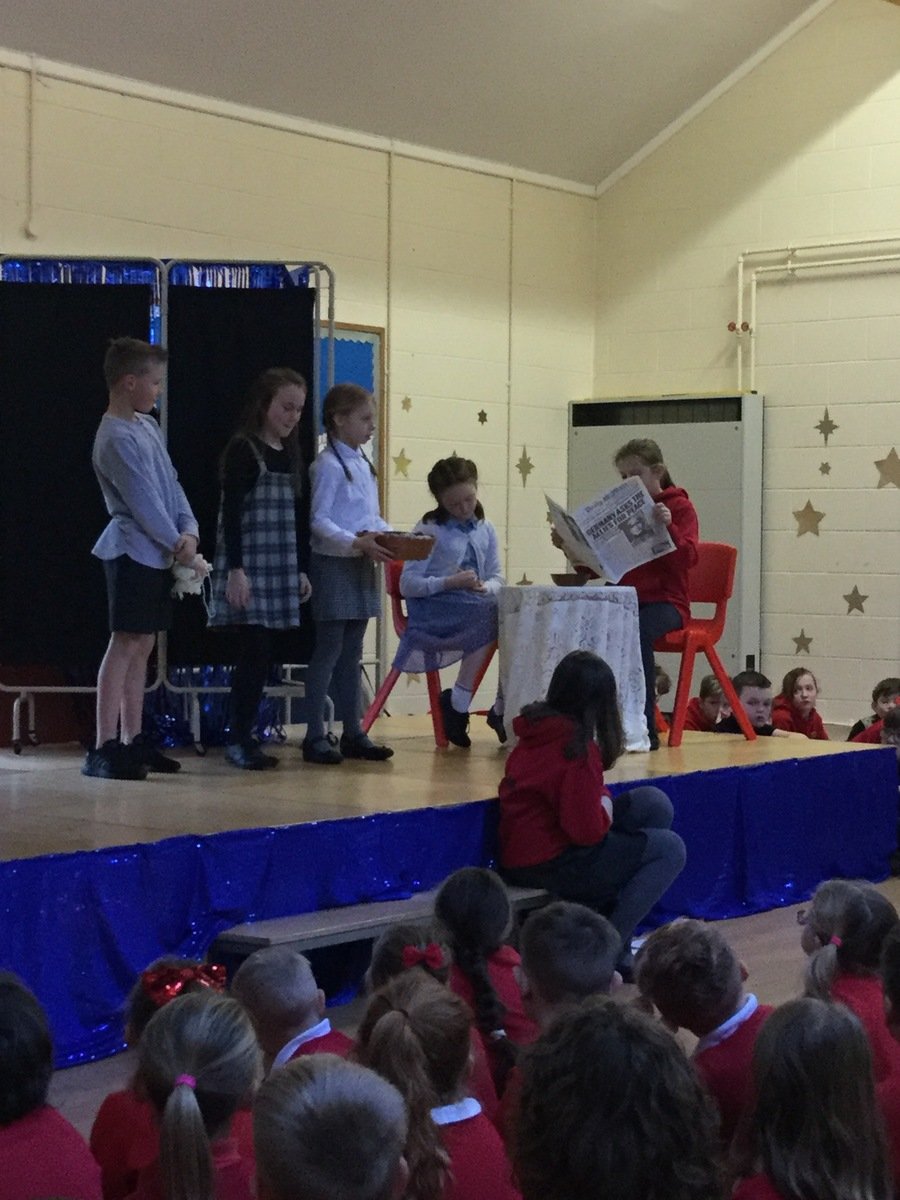 16.11.18 Children in Need...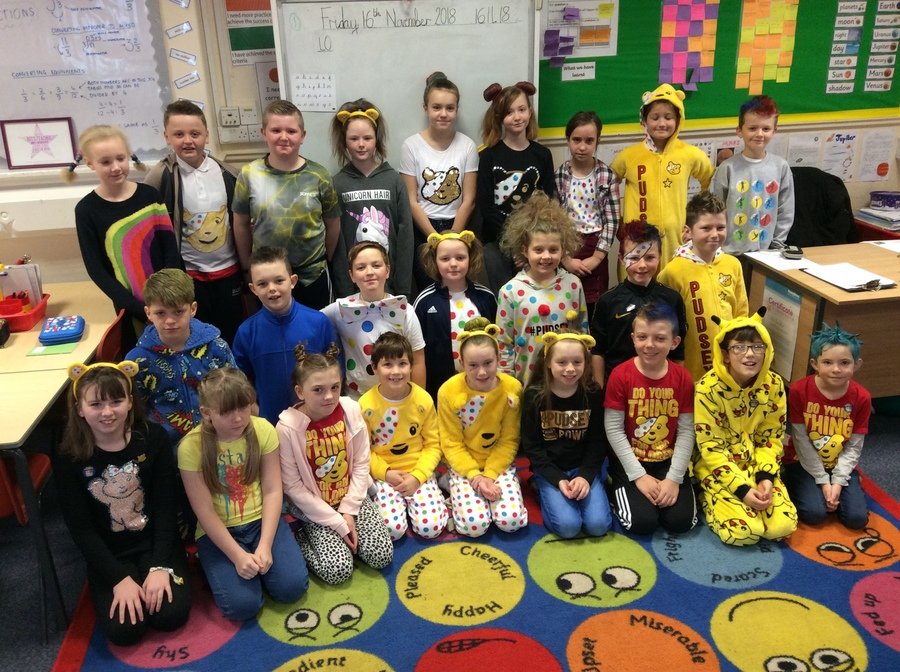 7.11.18 A Brave New World WWI day at the Beacon
We took a trip to the Beacon in Whitehaven to learn more about WWI. We had the opportunity to look at some of the clothing worn by soldiers, handle artefacts and learn about local fallen soldiers. We even walked to the Archive Office to look at different records and documents for these soldiers and learnt about the roles of children in WWI.
We also took part in a community project to make some of the 1000 poppies, make from plastic bottles, to be displayed at the Beacon for Remembrance.
19.10.18. Children in Class 6 thoroughly enjoyed the disco bouncy castle which was a reward for all those who achieved their Strive for 5 in their reading this half term. I am pleased to say that 100% of children in Class 6 achieved this. Well done!
09.10.18 Hidden Stories workshop
Class 6 pupils enjoyed wiorking in the Eco Centre at their local secondary school on a project based around people who migrate callled 'Hidden Stories'.
2.10.18 Wheelchair basketball
Children thoroughly enjoyed their visit from one of the World Champion Wheelchair Basketball players, Nat. They listened to instructions well and played a short game and were full of enthusiasm about the sport. Such a fun way to spend the afternoon!
27.9.18 REACT Science Show
Class 6 attended the annual Science Roadshow at West Lakes College. This year, the event was focused on Forces and even one of our own class members were chosen to support one of the organisers in his show.
21.9.18 Jeans for Genes Day
A non-uniform day when children wore denim jeans to raise money for children with genetic disorders.