Maths
Converting fractions to have the same denominator...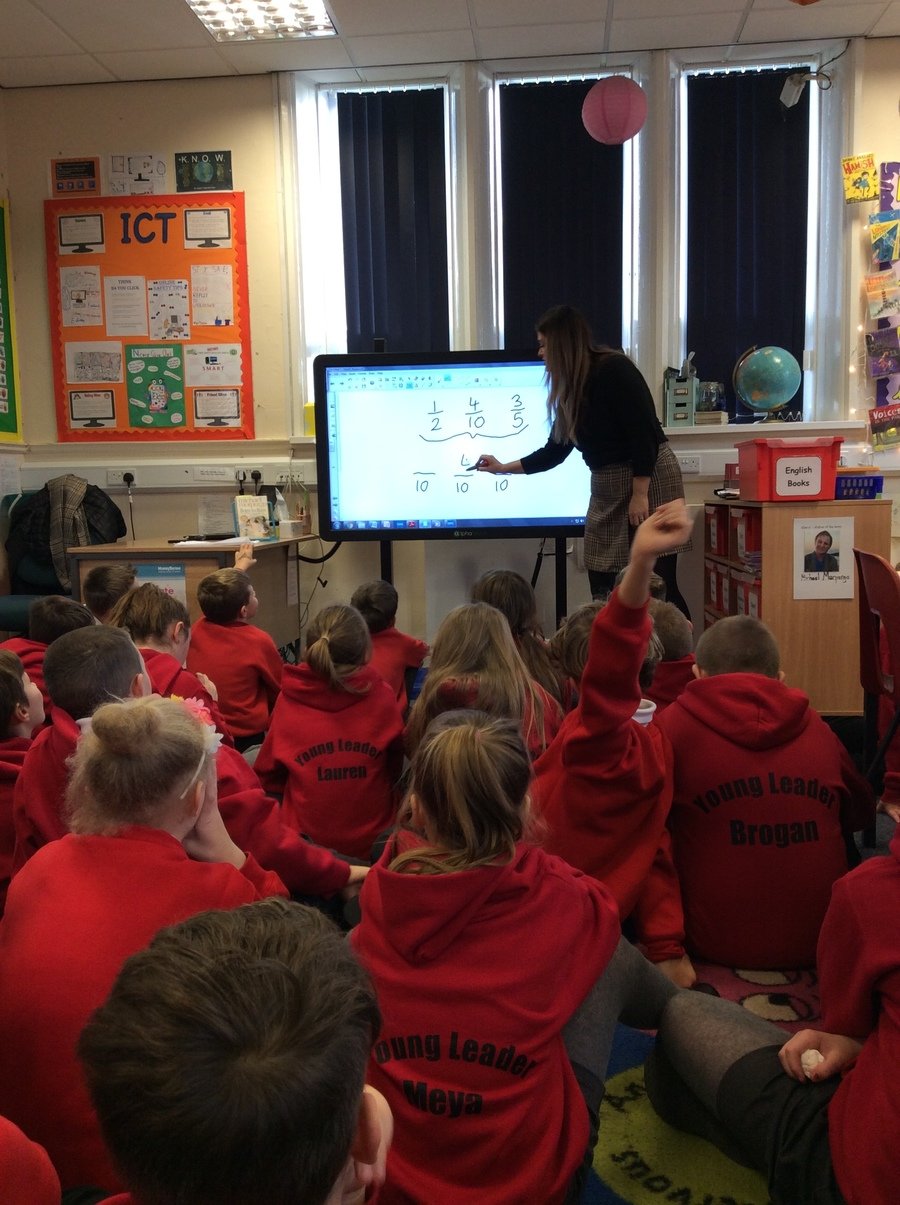 Playing interactive maths games based on multiplying and dividing on the laptops.
Multiplying decimal numbers by 10,100 and 1000 to reach the finish line on our maths board games. Some of the problem solving questions were quite challenging and involved multiple steps to find the answers.
Problem-solving and working as a team...
Place Value
Making and ordering five and six digit numbers.