Class 2
Welcome to the Reception class page, we have 15 pupils this year. Our class teacher is Miss Khan and our teaching assistant is Alex. This year we will continue to become a Foundation Stage unit during some afternoons, learning alongside our nursery learners.
Keep checking back to see what we have been getting up to.
Follow this link to our Autumn 1 learning
Follow this link to our Autumn 2 Learning
Follow this link to our Spring 1 learning
Follow this link to our Spring 2 Learning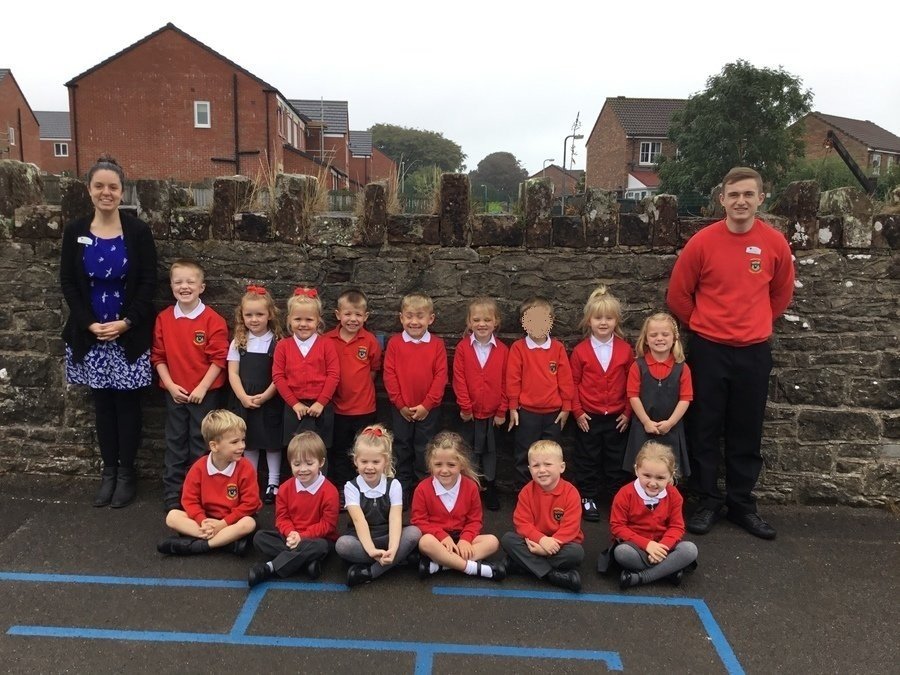 Our First Week
On our first week we took individual photos. We are looking forward to starting in Reception Class.
Me and My Buddy
We have set up a Year Six Buddy for every Reception child. Their Buddy will look out for them throughout the school day, especially at lunch time when we play outside in the playground with the whole school.
Phonics in Class 2
This section will be updated with new information and resources throughout the school year.
Homework
Reception children have started to bring home homework. Inside their homework book is a selection of activities, they can choose one homework activity per a week. The activity needs to be documented in their homework book or onto Tapestry. The books are sent home on Monday and collected into school on Friday.
Forest Schools
Class 2 will be attending Forest Schools sessions with Mrs Ford for the whole academic year. Currently we visit Forest Schools every Friday morning.